How Much Was Ivana Trump Worth When She Died?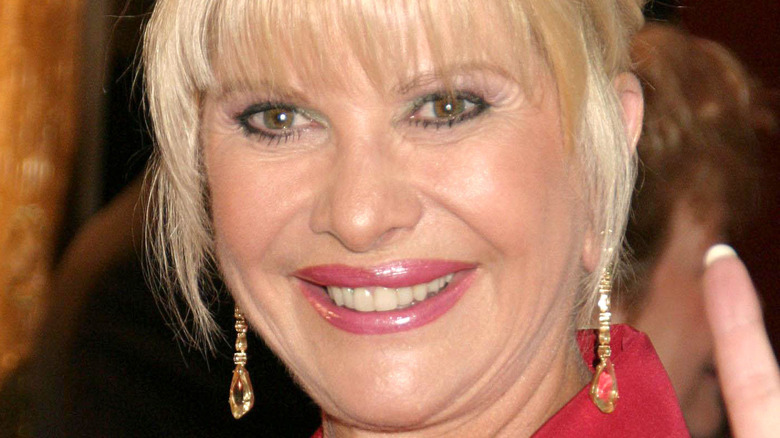 Everett Collection/Shutterstock
Ivana Trump, the ex-wife of former President Trump, has died, according to a statement from the Trump family, based on reporting from ABC News. She was 73. Donald Trump's first wife, Ivana was also the mother of three children: Donald Jr., Ivanka, and Eric Trump. According to a statement from the New York City Fire Department, they responded to a call in New York's Upper East Side. Based on further reporting from ABC News, Ivana Trump apparently suffered cardiac arrest. 
"Our mother was an incredible woman — a force in business, a world-class athlete, a radiant beauty, and caring mother and friend," the Trump family statement read. Ivana Trump divorced Donald Trump in 1992. She received $14 million from her ex-husband in the settlement (per South China Morning Post), or roughly $28 million in today's money (via Dollar Times). For these reasons and more, Ivana Trump had a sizable net worth when she died.
Trump's first wife, Ivana, had a sizeable net worth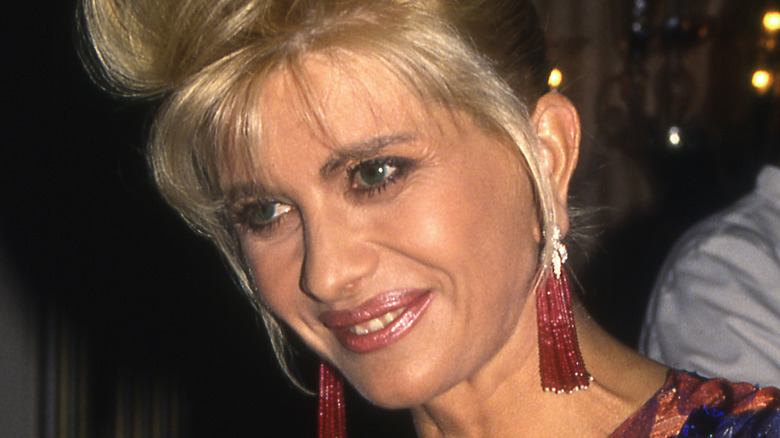 Vicki L. Miller/Shutterstock
At the time that Ivana Trump died, she was worth $100 million, according to Celebrity Net Worth. Ivana Trump was a successful business person both during and after her marriage to Donald Trump, as Celebrity Net Worth goes on to note, and she married three more times, as South China Morning Post explains. At the time that Ivana split with Donald she was given $25 million in cash and $650,000 in annual child support, among other financial details of their agreement.
On the news of Ivana's death, Donald Trump said on his own social media site, Truth Social (via ABC News) his ex-wife was a "wonderful, beautiful, and amazing woman, who led a great and inspirational life." The Trump family statement announcing her death also read (per ABC News), "She will be dearly missed by her mother, her three children and 10 grandchildren."
Ivana Trump was born Ivana Marie Zelníčková in the former communist country Czechoslovakia, now the Czech Republic. After emigrating to the U.S., she married Donald Trump in 1977.