Ivana Trump Was A Much Better Athlete Than We Thought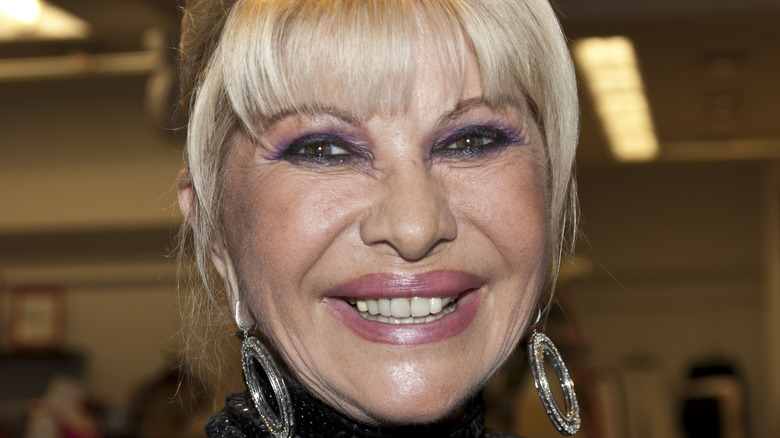 lev radin/Shutterstock
Ivana Trump is known for being Donald Trump's first wife and the mother of Donald Jr., Ivanka, and Eric Trump. She was born Ivana Marie Zelnickova in 1949 in the small city of Gottwaldov in Czechoslovakia (now the Czech Republic). Ivana came from an average family, and the city where she grew up was far from what it is today. According to Newsweek, citizens were provided free medicines and education, but they lived in a flat social hierarchy post-war.
Ivana's parents noticed her athletic abilities at a young age, and she enjoyed the sport of skiing. Per Biography, she participated in competitions as early as 6 years old. By the time she was 12, she was engaged in a national training program. By the 1960s, the flattened social hierarchy had affected the citizens, and many wanted to leave Czechoslovakia to look for a better future. However, not everyone was afforded the freedom to leave the country.
Ivana Trump was a talented skier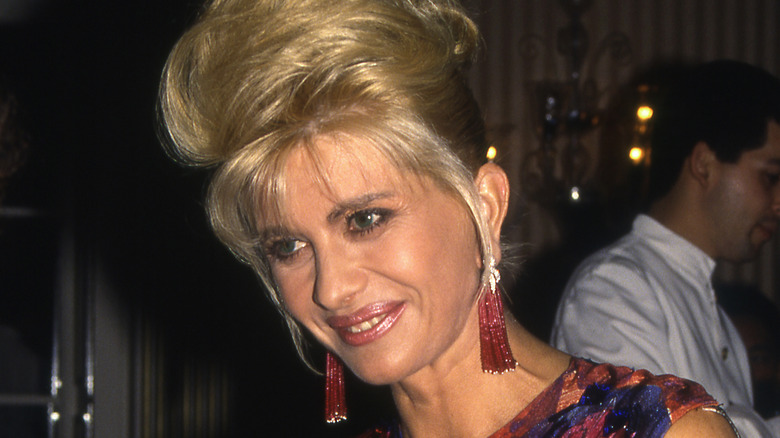 Vicki L. Miller/Shutterstock
Ivana Trump joined several competitions in her teen years, and she left her hometown and went to Prague to attend college. Her skills as an athlete allowed her to travel to different locations, such as Italy and Austria. Her mother told Newsweek that Ivana was an ambitious woman and having had the chance to see other countries, she never wanted to stay in her hometown. In addition, her father supported her dreams and treated her like a boy. According to CMGWW, Ivana earned a degree in physical education, and in addition, she was also a member of the Czechoslovakian ski team.
In order to leave her home country, Ivana married an Austrian skier named Alfred Winklmayr in 1971, and with her newly-acquired Austrian passport, she was able to leave her home country of Czechoslovakia. The couple relocated to Canada and for a while, they worked as ski coaches. The marriage didn't last, however, and the two were divorced in 1973.
Ivana and Donald Trump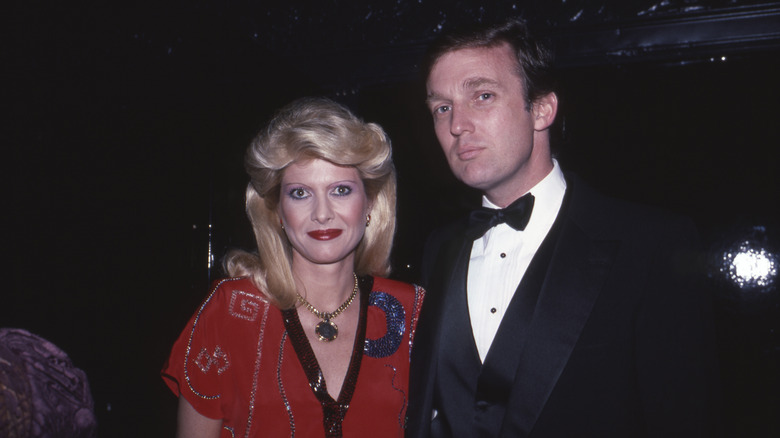 Sonia Moskowitz/Getty Images
In the 1970s, Ivana started working as a model for various clients, such as Auckie Sanft of Montreal and Eaton's department store. In 1976, she was part of a group of models that traveled to New York to promote the upcoming Olympic Games in Montreal, and that was when she met her future husband, Donald Trump. Ivana recounted the night they met. She was at the Maxwell's Plum restaurant waiting for a table when Trump approached her, introduced himself, and said that he can get their group a table (via New York Post). The two eventually started dating and in one of their outings, Donald took Ivana skiing in Aspen not knowing that she was talented in the sport. Ivana pretended to be a beginner on the first day before showing off her skills, which surprised Donald. The two married in 1977, less than a year after meeting.
Donald, in his book "The Art of the Deal," claimed that Ivana was an alternate for the Czechoslovakian ski team in the 1972 Winter Olympics, per The Olympians, but that has since been disproved by an Olympic official. Although Ivana was a competitive skier in her youth, she was never part of the Olympics.