Ivana Trump's Brutally Honest Opinion Of Frank Sinatra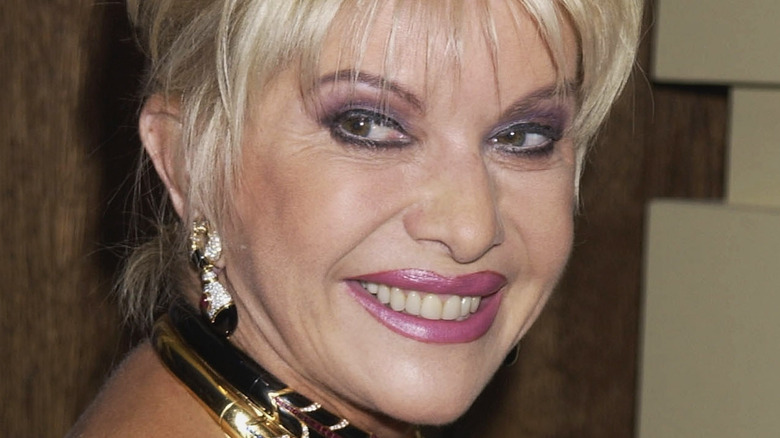 Dave Benett/Getty Images
On July 14, Ivana Trump, the former wife of Donald Trump, died, age 73. As reported by Vanity Fair, her marriage to Donald Trump lasted 13 years, from 1977 to 1992, and they had three children together: Eric, Donald Jr., and Ivanka Trump. While most people will arguably know her best from her marriage to the celebrity and ex-president, she was also an accomplished businesswoman in her own right. Soon after divorcing Trump, she created her own clothing, jewelry, and beauty product lines, according to the BBC. 
Ivana moved from Czechoslovakia to Canada in the 1970s, then worked closely with many of her husband's business empires, according to Vanity Fair. She helped manage a few of Donald's casinos, was CEO of Trump Castle, and helped advise on multiple other business properties. And while Ivana had kept some details of her life secret, there is one thing about her that may shock some readers: She was no fan of Frank Sinatra.
Ivana Trump did not enjoy dinner with the Sinatras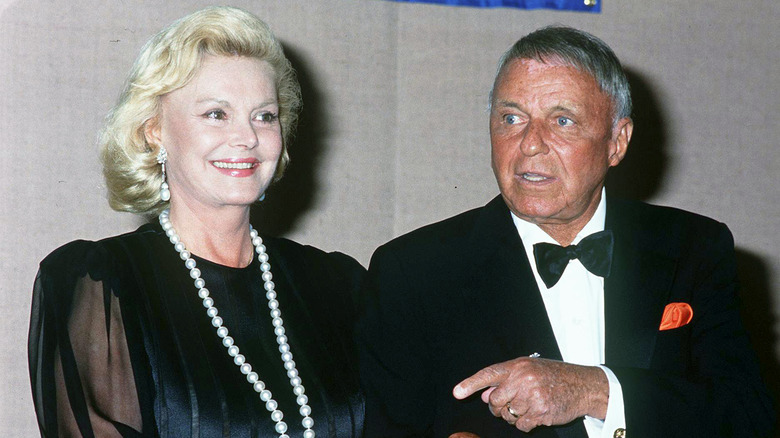 Kypros/Getty Images
Ivana Trump and Frank Sinatra might seem like an odd pairing, but the two actually had met and talked once. It all started at a dinner party in New York, which Barbara and Frank Sinatra, along with Ivana Trump, attended. Frank Sinatra was one of the most influential and beloved singers of the 20th century, according to Britannica. Sinatra was no fan of Donald Trump, as Deadline says, and he made shots at the billionaire's image a number of times in his life. 
Like Sinatra on Trump, Ivana was no fan of the singer, and she also had a word or two to say about how he conducted himself. As CNN revealed in a story about her 2017 memoir "Raising Trump," the Trumps and Sinatras were having dinner together, when she overheard Barbara and Frank Sinatra (above) getting into an argument. Reportedly, Barbara had said something negative about then-President Ronald Reagan, to which Frank took great offense. According to Ivana, Frank "jumped out his chair and started screaming at her. 'You're just a woman! You don't know anything!'" Ivana Trump began to see Sinatra in a different light. 
Ivana Trump didn't like how Sinatra treated others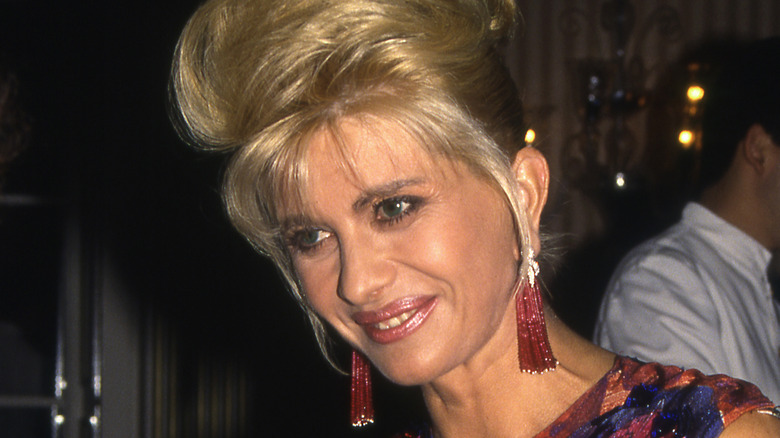 Vicki L. Miller/Shutterstock
It's safe to say that Ivana Trump was fairly blunt in terms of her opinions about others. And Frank Sinatra was no exception. The CNN report about her memoir recounts her negative perception of Sinatra — that Frank had acted in a way that she thoroughly disapproved of for the entire evening. The fight between Barbara and Frank Sinatra was one thing, but Sinatra was apparently also very rude to fans that night.
The Sinatras and the Trumps were still together when some of Frank's fans recognized him and wanted to greet him. That's when everything went wrong — according to Ivana, Sinatra treated these fans poorly. "Frank looked over his shoulder at his bodyguards and said, 'Get rid of these bums.' The look on their faces! The couple was just destroyed. He could have said hello and shaken their hands. They didn't even have a camera. But he didn't because he was a mean b******," wrote Ivana (via CNN). It wouldn't be the first time Sinatra was accused of terrible behavior, either (per Yahoo!).
Many things can be said about Ivana Trump, but being shy probably wouldn't be one. She was a mother of three, an accomplished athlete, and a successful businesswoman, but also knew how to criticize those who needed it. Above all, her sharp barbs will always be remembered as part of her legacy.