What Happened To Candy Montgomery's Defense Attorneys After Her Acquittal?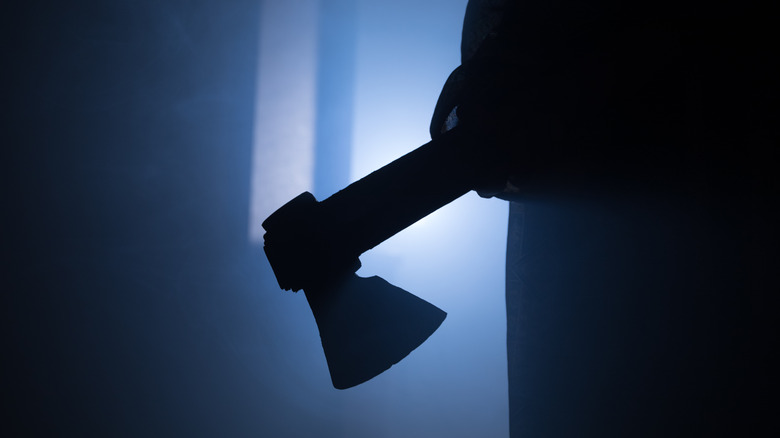 zef art/Shutterstock
It's a rare ax murder trial that ends with the accused going free, but that's exactly what happened in the 1980 case of Candy Montgomery. Over 40 years later, the notorious case still has people talking. A 1984 article from Texas Monthly laid out the entire story and served as the inspiration for the 2022 Hulu limited series "Candy," starring actress Jessica Biel in the title role.
Candy Montgomery was a housewife living in Wylie, Texas, who met and became friends with Betty Gore via the Methodist church they both attended. Montgomery played on a church volleyball team with Gore's husband Allan and the two had a short-lived affair. Betty Gore eventually discovered the affair and confronted Candy Montgomery when Montgomery arrived at her house one afternoon to pick up a swimsuit for Gore's older daughter. 
According to Montgomery, the two ended up in a physical altercation that involved an ax picked up by Gore in the course of the confrontation. Montgomery eventually got hold of the ax and struck Gore over 40 times, maiming and killing her. Montgomery then left the scene of the crime; in the house Gore's baby daughter was alone in her crib. Hours later, Gore's body was found by neighbors. Montgomery didn't come forward, and denied that anything unusual had happened during her visit. Within weeks, Montgomery became a suspect, as she was the last person to see Gore alive. When she was arrested, she denied involvement, but eventually admitted she had accidentally killed Gore. She assembled a legal team to defend her in court.
Don Crowder ran for governor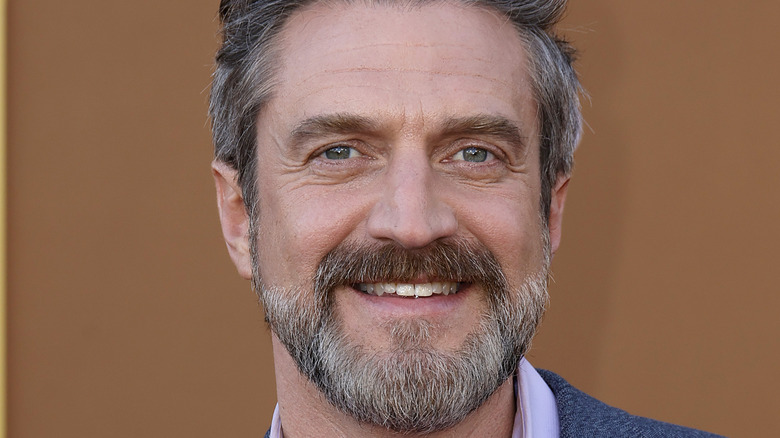 Frazer Harrison/Getty Images
Don Crowder, played by Raúl Esparza (above) in "Candy," knew Candy Mongomery and Betty Gore from church and was hired by Montgomery to defend her. Per Texas Monthly, Crowder was a partner at a small firm and primarily focused on personal injury cases. The Montgomery case was his first criminal case as well as his first murder case. He decided to enlist the help of psychiatrist Fred Fason, who administered a series of tests to Montgomery and recreated the day of Gore's murder with Montgomery via hypnosis. 
Fason concluded that Montgomery's murderous rage had been triggered by something Gore said that reminded Montgomery of a painful childhood incident in which she had been disciplined by her mother. This was used in court as part of Montgomery's defense. It was Crowder who announced that Montgomery would plead self-defense and coached Montgomery on how to appear "sober and matronly" on the witness stand. He questioned her sternly and even brandished the ax at one point, yelling "You killed her with this ax right here, didn't you?" perhaps to elicit emotion instead of the monotonous, clipped style in which Montgomery testified. As reported by UPI, Crowder used his final argument to tell the jury that the prosecution had "not one word of evidence that has refuted the testimony of self-defense." Montgomery was found not guilty by reason of self-defense. Some spectators yelled "Murderer! Murderer!" as she left the courtroom with her husband, Pat.
Robert N. Udashen kicked off a successful career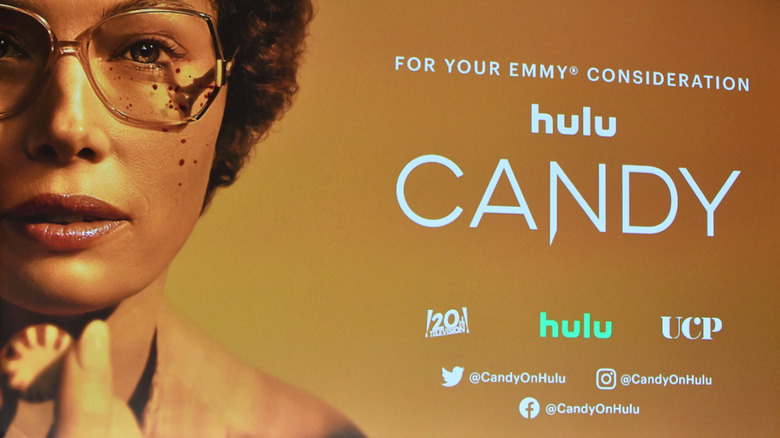 Jerod Harris/Getty Images
As reported by the Dallas Observer in 1999, Crowder became "both famous and infamous" for his role in defending Candy Montgomery and even received death threats. Per Jim Atkinson, co-author of a book about the case titled "Evidence of Love: A True Story of Passion and Death In The Suburbs," "it just fed his sense that he was a hero. He had defended this poor woman no one else would defend. He just had this way of looking at everything as if he were in a movie." He went on to unsuccessfully run for governor of Texas, nearly go bankrupt after an unsuccessful sports bar venture, divorce and remarry, and get arrested for driving under the influence. He died by a self-inflicted gunshot in 1998. 
As of this writing, Montgomery's other defense attorney, Robert N. Udashen, is still a practicing attorney in Dallas, according to his professional website. In a 2022 interview with the Lakewood/East Dallas Advocate, he noted that he'd moved to Asheville, North Carolina, despite still practicing in Texas. He remains a criminal defense lawyer and consulted for the production of "Candy" as well as another adaptation of the case, "Love and Death," which has yet to be released. He noted that he was much more involved in the strategy behind Montgomery's defense than the version of him portrayed in "Candy" and said that the case "put me on a path to be a really successful criminal defense lawyer." When asked, he noted, "I really do think it was self defense."