Disturbing Details About Robert Blake's Childhood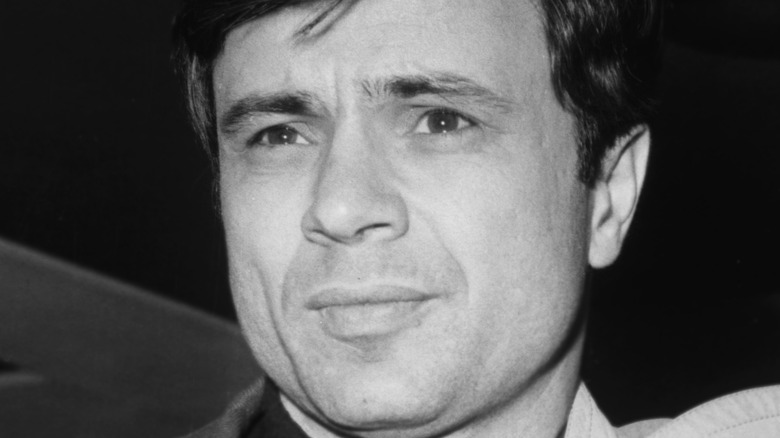 J. Wilds/Getty Images
Actor Robert Blake is known for his acclaimed roles in the 1970s TV cop drama "Baretta" and the 1967 film "In Cold Blood" (via Biography), based on the novelized true crime book by Truman Capote. However, ABC News writes that his expansive career has largely been overshadowed by the 2001 murder of his second wife, Bonny Lee Bakley. According to A&E, Bakley, then 44, was shot in Blake's car after the couple had dinner in Studio City, California. Blake alleged that he left a gun at the restaurant and went back inside to find it (per People). When he returned, he found a wounded Bakley dying. Despite proclaiming his innocence, Blake was arrested and tried for her murder.
History states that in March 2005, Blake was acquitted of Bakely's murder. That acquittal, however, was not the end of the matter. Months later, he was found liable for Bakley's death in a $30 million wrongful death suit that was filed by her family (per All That's Interesting). Needless to say, the damage had been done to Blake's career and his already shaky reputation. A 1993 article from Entertainment Weekly reported that Blake was known for being violent and difficult to work with on set. Ultimately, this led his career to flounder. He explained that this stemmed from his oppressive and horrifying childhood. He admitted that "I can't yet remember all the things that were done to me." Blake noted that at the time, he was on a journey to "heal" (via Entertainment Weekly).
Robert Blake was an unwanted child
Per Biography, Blake was born in 1933 as Michael Gubitosi to vaudeville performers. In an interview with "20/20," the New Jersey native explains that his mother, Elizabeth, had an affair with her brother-in-law, resulting in her pregnancy with Blake (via TooFab). The Daily Mail reports that his mother attempted to abort him twice to no avail; he survived. Elizabeth's husband, James, begrudgingly went on to raise Blake. Blake, however, has nothing good to say about his father. He told ABC News that "I was his punching bag." He added, "I wish I could talk nicely about him. It would be like me trying to talk nicely about the cops that put me in that cement box [in jail] for a year. To this day I hate 'em."
Biography writes that Blake began performing alongside his parents when he was only a child. According to Turner Classic Movies, his family moved to Los Angeles and began taking a young Blake to auditions. By the age of 5, CNN explains, he nabbed a role in the "Our Gang/Little Rascals" series of film shorts. Per another article from ABC News, Blake played the character Mikey from the 1930s until the 1940s. Eventually, he changed his name to Bobby Blake. Although the money he earned from acting provided for his family, Blake was still severely physically abused by his parents (per People).
Robert Blake's trauma helped him act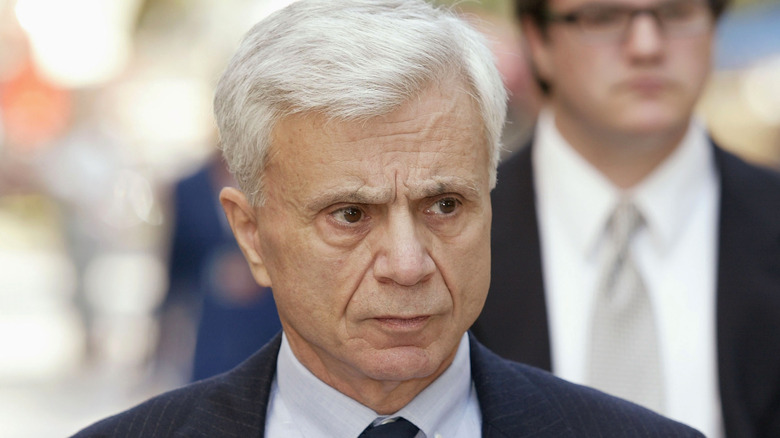 Doug Benc/Getty Images
In 1993, CNN states, Blake told People Magazine that his parents "locked me in a closet and left me there all day long. They made me eat on the floor like a dog." In an interview with Entertainment Weekly, Blake goes on to divulge that he was sexually assaulted and may have had brain damage from the abuse that was inflicted on him. Additionally, he claimed that he was walked on a leash and that his parents "hated me more the more successful I got." He reportedly got his first hug at the age of 8 from his co-star Donna Reed on the set of the film "Mokey."
Biography writes that the abuse led to self-destructive behavior, including smoking and drinking. As a teen, he turned to crime and even robbed a liquor store (via ABC News). Blake then enlisted in the military, but returned to acting after he was discharged. In the 1967 film "In Cold Blood," as another article from ABC News explains, Blake portrayed killer Perry Smith. In 1993, he portrayed another killer, John List, in the TV movie "Judgment Day: The John List Story." Blake admitted that his abusive childhood allowed him to tap into both characters.
Moreover, he told Entertainment Weekly that he had blocked out most of his traumatic childhood until he went to psychotherapy as an adult. He told the publication that "Our cemeteries and jails and death rows and drunk tanks are filled with people like me." Blake added," I don't know why or how I survived, but I did" (via Entertainment Weekly).