Ivana Trump's Family Connection With Czechoslovakia's Espionage Service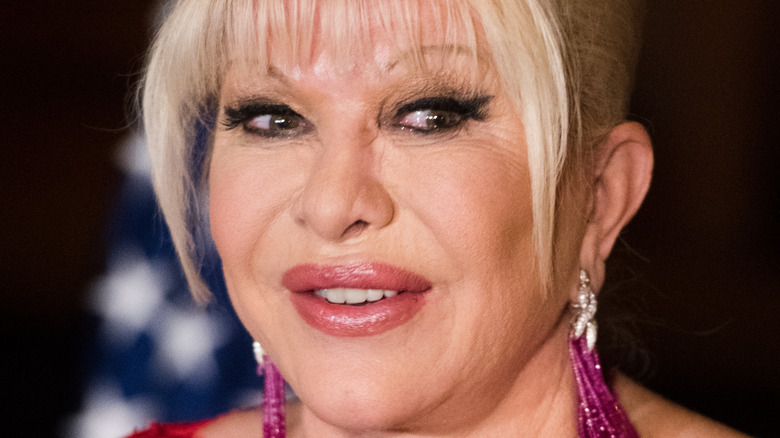 Noam Galai/Getty Images
New York businesswoman and the first wife of former President Donald Trump, Ivana Trump, died on July 14 at the age of 73. Ivana's body was found at the foot of a staircase. The next day, ABC News reported that the New York City Office of the Chief Medical Examiner announced that the death was the result of injuries incurred in a fall in her New York City home — "blunt impact injuries to the torso." The office also considered her death accidental; a law enforcement official was quoted by The New York Times as saying there was no sign of forced entry at the residence.
Her daughter, Ivanka, posted a message of grief on Facebook on July 14. She wrote, "Mom was brilliant, charming, passionate and wickedly funny. She modeled strength, tenacity and determination in her every action. She lived life to the fullest — never forgoing an opportunity to laugh and dance."
Born Ivana Zelníčková in the one-time communist country of Czechoslovakia, now the Czech Republic and Slovakia, Ivana emigrated to the U.S. and married Donald Trump in 1977. Ivana's father, Miloš Zelníček, was a long-time informant to the communist-era Czechoslovakian intelligence agency known as Státní bezpečnost (StB). In the late 1980s, the Czech agency took a particular interest in Ivana's then-husband, Donald Trump. The StB's objective in doing so was to gain unparalleled access to the U.S. government, and they felt that Donald Trump could be the man to help them do it, according to reporting in 2018 from The Guardian.
By the late 1980s, Trump considered running for president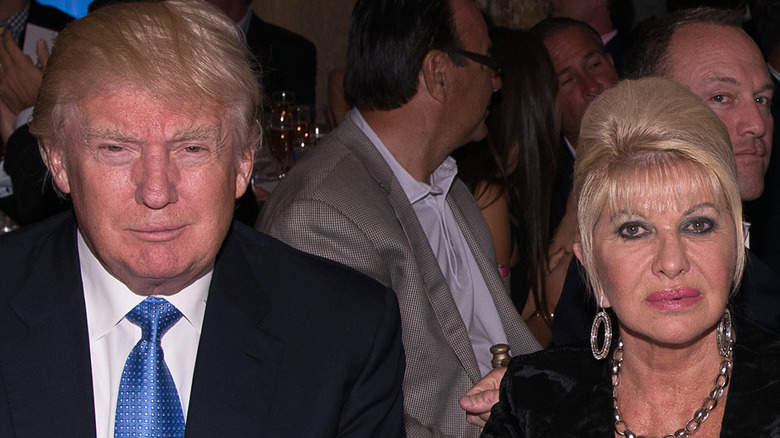 Dave Kotinsky/Getty Images
It was more than just celebrity real estate developer and author Donald Trump's marriage to Ivana that led the StB, as well as possibly agents inside Russia's KGB, to focus their sights on him. By the late 1980s, Donald Trump had gone public with his intention to possibly run for president, as Britannica explains. And during this period, it's also known that Ivana's father, Miloš Zelníček, gave regular updates to the StB on his daughter and son-in-law's whereabouts and activities, as The Guardian also reported in 2018.
During this period it's also known that Donald Trump held meetings with high-ranking officials both in New York and in Czechoslovakia when he and his wife returned to Eastern Europe to attend her father's funeral, based on further reporting from The Guardian. Trump and Ivana also visited the USSR in 1987, at the invitation of the Kremlin. That trip included stops in both Moscow and in Leningrad.
Speaking with The Guardian, professor of political science at Drake University, Kieran Williams said the StB, sometimes called Stasi, focused their attention on Trump in particular after the 1988 election of George H.W. Bush to the presidency. Their primary motivation for doing so, Williams said, was less to compromise Trump than to gain information regarding Czechoslovakian defectors living in the west who might have been plotting to bring down the regime, among other types of intelligence. "They were looking at a long-term operation," William said.
Ivana predicted George H.W. Bush's presidential election to her father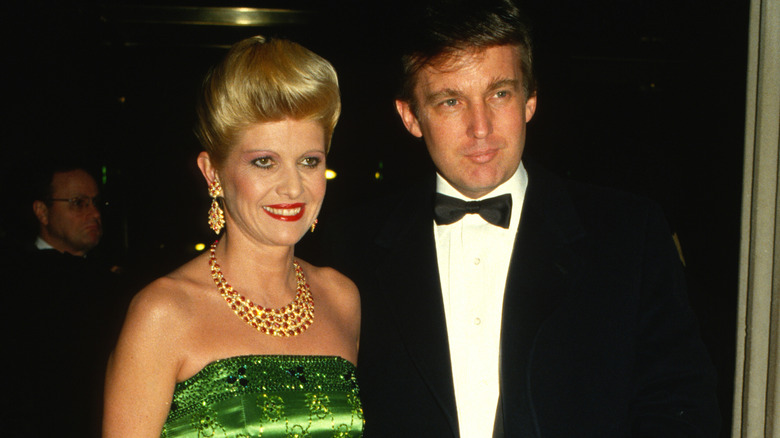 Sonia Moskowitz/Getty Images
Much of what's known about the StB intention to spy on Donald Trump, and the role that Ivana and her father, Miloš Zelníček, played in the operation, is based on a number of Czechoslovakian state files that were declassified after the fall of communism. Those records confirm that Ivana predicted to her father that George H.W. Bush would win the upcoming election in 1988, information he subsequently passed on the StB. When Bush did win the presidency, just as she predicted, the Czech and also possibly KGB intelligence agents felt confident they had a valuable and reliable source of information, as The Guardian notes. 
Other information allegedly gathered by Miloš Zelníček from his daughter about her husband, which he then passed on to the Stasi, was that Trump intended to run for president, and was in fact pressured to do so, according to Insider. Ivana's phone calls to her father were also wiretapped. As Czech historian Tomas Vilimek noted (via Insider), Zelníček was a Stasi informant but not an agent, and may have been pressured to confide in the agency or otherwise face travel restrictions. Speaking with The Guardian, former ​​Stasi official Vlastimil Daněk confirmed the Trump information operation based in Ivana's home town of Zlín. "Trump was of course a very interesting person for us," he said, adding, "We were focusing on him, we knew he was influential. We had information that he wanted to be president."