Ivana Trump Was Almost America's Ambassador To The Czech Republic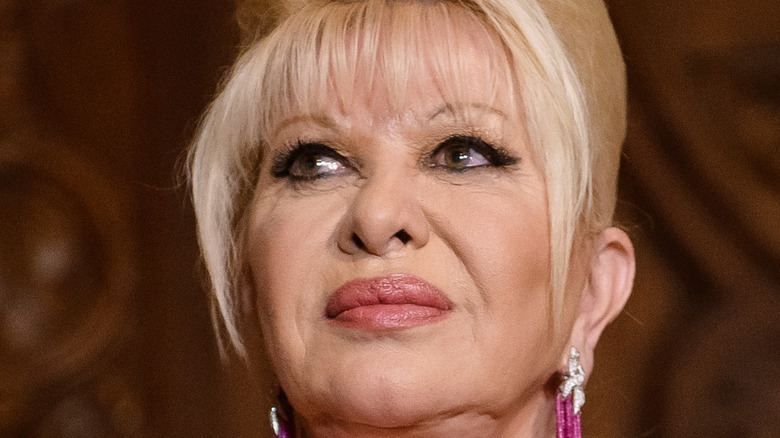 Noam Galai/Getty Images
Ivana Trump and Donald Trump were married from 1977 until 1992 and share three children together. Their divorce proceedings were contentious, and Ivana accused Donald of sexual assault, but later recanted her statement. According to the New York Times, Ivana walked away from the marriage with $14 million, $650,000 yearly for child support, an apartment in the Trump Plaza, and a mansion in Connecticut, as well as access to the Mar-a-Lago mansion for the duration of a month each year.
Despite the end of the marriage, those close to the couple said that Ivana and Donald remained close friends. When Donald was elected the 45th president of the U.S., he offered his ex-wife the opportunity to be the country's ambassador to the Czech Republic, her home country. Initially, in an interview with the New York Post, the ex-Mrs. Trump stated that she would gladly be an ambassador to her country. "That's where I'm from and my language and everybody knows me," she stated.
Ivana Trump refused the position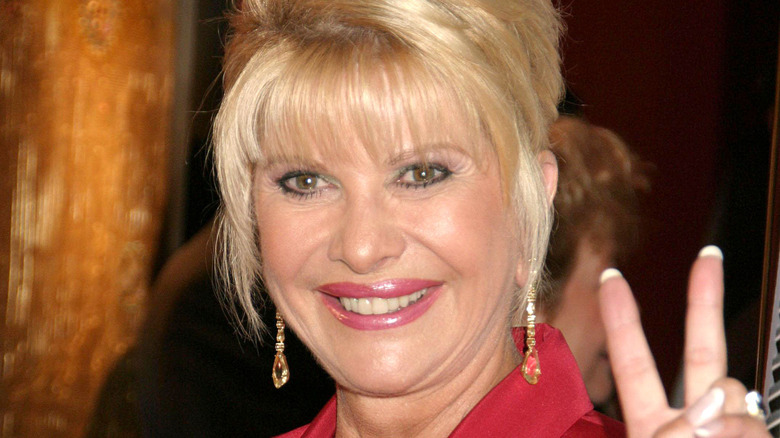 Everett Collection/Shutterstock
When Donald Trump offered her the position, however, Ivana refused. As she stated, her ex-husband said that if she wanted it, he will give her the position. In a CBS Sunday Morning interview, as reported by CNN, Ivana explained why she refused the ambassador position, saying that she already had "the perfect life." She loved the freedom of traveling to different places with people she enjoyed spending time with, and she wanted to be able to do what she wished at anytime.
An ambassador is a high-ranking diplomatic officer who has many responsibilities, including dealing with foreign policies, maintaining relations with a foreign country, and strengthening ties with other nations (via Cornell Law School). It's a serious job that requires time and effort, which, perhaps, Ivana was not ready to accept. She said she wouldn't want to give up enjoying her time and vacationing in different cities and countries, which for her, is the ideal life. In the same interview, Ivana also said that she communicated regularly with her ex-husband and she gave him advice, specifically about his use of the social media platform Twitter.
The Czech president was not happy with Ivana Trump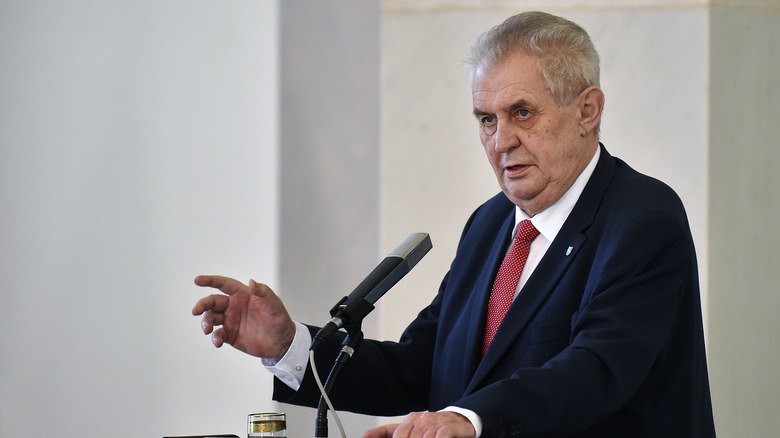 yakub88/Shutterstock
In 2016, when Ivana Trump stated that she would be the ideal ambassador to her home country, Czech Republic President Milos Zeman supported her and agreed that she was the best candidate, as reported by Reuters. Zeman also openly supported Donald Trump's campaign for presidency, as he said they shared the same views when on topics such as terrorism and immigration.
However, Zeman reportedly became annoyed and angry at Ivana after she refused the position. The two had a meeting wherein Zeman tried to change Ivana's mind by telling her that she had a responsibility to her people, but the former Mrs. Trump didn't budge. According to the Prague Daily Monitor, Zeman purportedly called Ivana a "coward" for eluding the responsibility. In the end, the Ambassador of the United States to the Czech Republic position went to Stephen B. King, a political activist and businessman (via the Association for International Affairs).