Disturbing Detail Found In Ivana Trump's Postmortem Report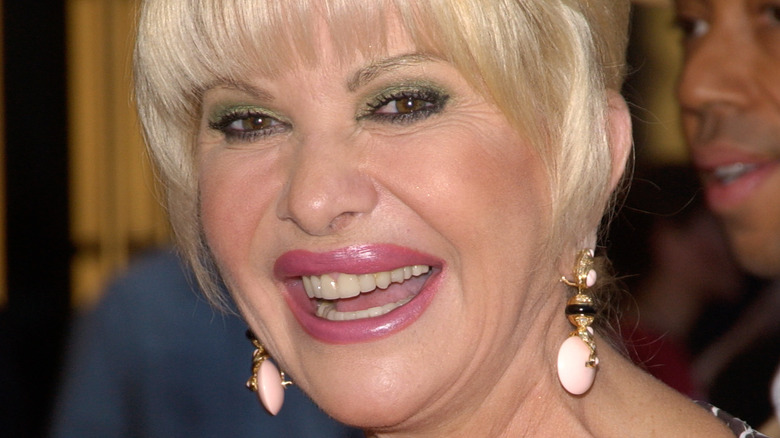 Featureflash Photo Agency/Shutterstock
Ivana Trump, the first wife of former President Donald Trump, died July 14. She was 73 years old. As ABC News reported, paramedics had responded to a cardiac arrest call around 12:30 p.m. that day at a New York City Upper East Side apartment. CNBC quotes a senior New York City official who related that Trump was found on the spiral staircase of her apartment, and the New York Police Department said she was pronounced dead at the scene. The family issued a statement: "Our mother was an incredible woman — a force in business, a world-class athlete, a radiant beauty, and caring mother and friend. Ivana Trump was a survivor. She fled from communism and embraced this country. She taught her children about grit and toughness, compassion and determination. She will be dearly missed by her mother, her three children and 10 grandchildren."
Despite her athletic background and access to the finest of medical care, Ivana Trump died alone on July 14. NBC reports that medical authorities investigating the matter did not consider her death suspicious. According to New York City's Office of the Chief Medical Examiner (via CNBC), the circumstances of her death were consistent with those to be suffered by someone who had taken a fall on stairs. The actual cause of death was revealed to have been blunt impact injuries to her torso. There was no evidence of anyone else in the residence at the time. Despite numerous conspiracy theories which immediately launched, there remains no suggestion that the death was anything other than an accident.
Ivana Trump's life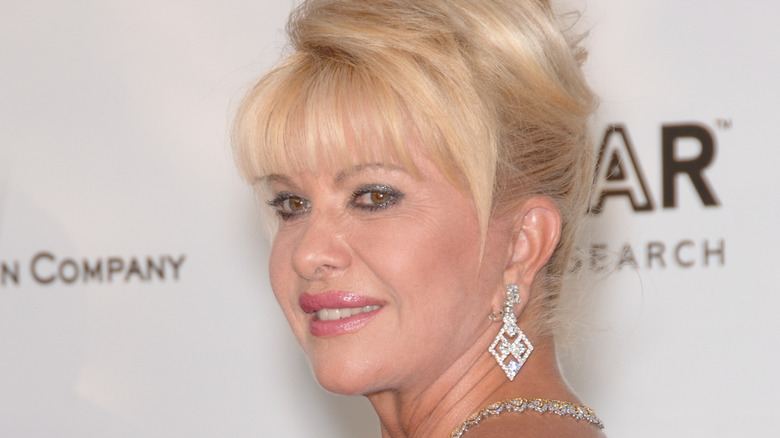 Featureflash Photo Agency/Shutterstock
In 1995, she released "The Best Is Yet to Come: Coping With Divorce and Enjoying Life Again." Her memoir, "Raising Trump," was published in 2017. She also invested in real estate, not only in the United States, but Europe as well. According to Celebrity Net Worth, her fortune was $100 million at the time of her death.
Ivana Trump was born Ivana Marie Zelnícková. She grew up in Gottwaldov, Czechoslovakia (now known as Zlín, Czech Republic), per Biography. She turned to competitive skiing while still a child, and by her teens was competing across Europe. Her first husband, Alfred Winklmayr, was also a skier.
She continued her athletic career as a ski instructor in Canada, before moving into modeling — she was 5 feet 11 inches tall, says Celebrity Net Worth — which in turn brought her to New York City in 1976. There, she met Donald Trump. The courtship was by all accounts quick; the couple married the next year. In time they would have three children together: Donald Jr., Ivanka, and Eric.
She married and divorced twice more after her marriage to Donald Trump, says The New York Times: to Italian businessman Riccardo Mazzucchelli, and to Italian actor Rossano Rubicondi. Ivana Trump's funeral took place on July 20 at St. Vincent Ferrer Catholic Church in New York City. According to CNN, former President Donald Trump and his three children with Ivana were in attendance, as well as Ivanka's husband, Jared Kushner; Eric's wife, Lara; and Donald Jr.'s fiance, Kimberly Guilfoyle.