Gene Wilder Died While Listening To This Classic Song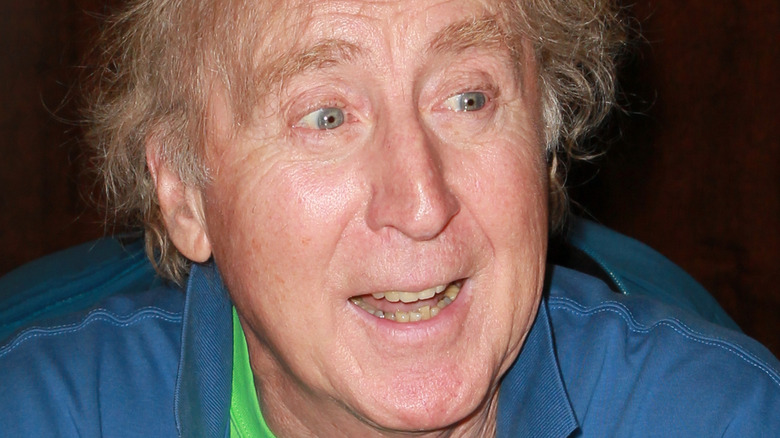 David Livingston/Getty Images
A beautiful life is something we all strive for. Day in and day out, we try to make something that is both meaningful in the present and everlasting in the big picture. Ideally, whatever we create during our time here on earth will last long after we're gone. As we all know, death is one of the most inevitable realities of life, so is it so much to ask for a beautiful death as well?
If anybody can boast of having had a beautiful life, it was Gene Wilder. The "Willy Wonka and the Chocolate Factory" star became one of Hollywood's most beloved and celebrated icons. Without a doubt, the life the revered actor led and the merits he accumulated throughout his 83 years were indeed beautiful. When he left this world in August of 2016, his departure was also something you might call beautiful. As US Weekly reports, Wilder's passing was unintentionally scored by one of his favorite songs of all time.
Gene Widler died to Somewhere Over the Rainbow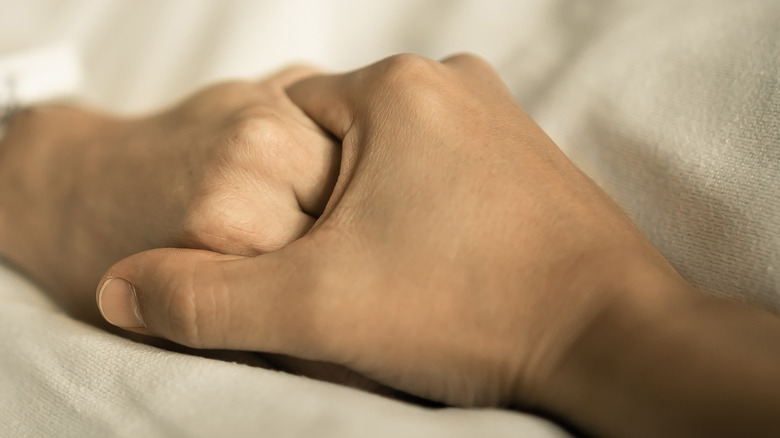 KieferPix/Shutterstock
It was on August 28, 2016 that Gene Wilder passed on after complications with Alzheimer's disease tragically took his life at the age of 83, as Biography reports. He was at his home in Samford, Connecticut in the company of his family when, almost serendipitously, his favorite song of all time started playing on a nearby speaker. "As our hands clutched and he performed one last breath, the music speaker, which was set to random, began to blare out one of his favorites: Ella Fitzgerald," Wilder's nephew Jordan Walker-Pearlman revealed in a statement following his death (via US Weekly). "She was singing 'Somewhere Over the Rainbow' as he was taken away."
The "Blazing Saddles" actor departed from this world in as peacefully as one can hope for. If you know the song, you can probably imagine how soothing and tender the setting must have been. 
Gene Wilder once met Ella Fitzgerald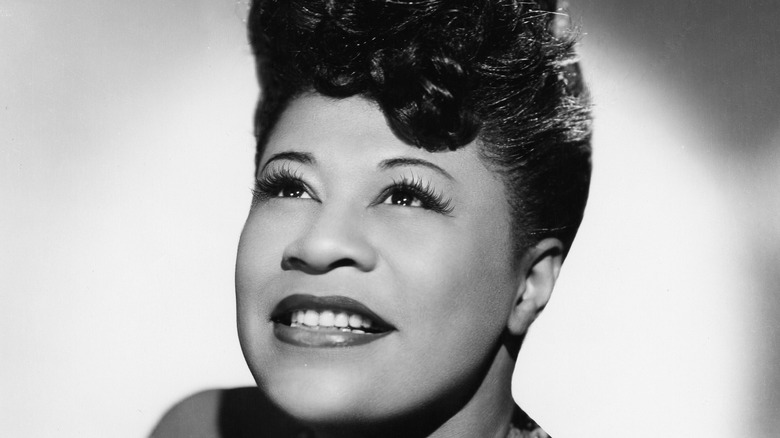 Michael Ochs Archives/Getty Images
The version of "Somewhere Over the Rainbow" that Gene Wilder loved so much during his life wasn't the one you're probably most familiar with (Judy Garland's rendition in "The Wizard of Oz"). Ella Fitzgerald (1917-1996) released her own version of the song in 1961, as Second Hand Songs reports. The track drifts softly on the airwaves like a lullaby, radiating with a sort of entrancing aura at its core. It really is one of the most beautiful songs ever written, so it's no wonder that it became one of Wilder's favorites.
In his lengthy and heartfelt statement, Jordan Walker-Pearlman revealed that his uncle actually had the pleasure of meeting Ella Fitzgerald once upon a time. "There is a picture of he and Ella meeting at a London Bistro some years ago that are among each of our cherished possessions," he said (per USA Today). The family has never released the picture to the public, though they keep it as a sort of personal heirloom of their dearly departed loved one and the remarkable life he led.