The Real Reason David Warner Struggled With Talking About His Most Notorious Acting Roles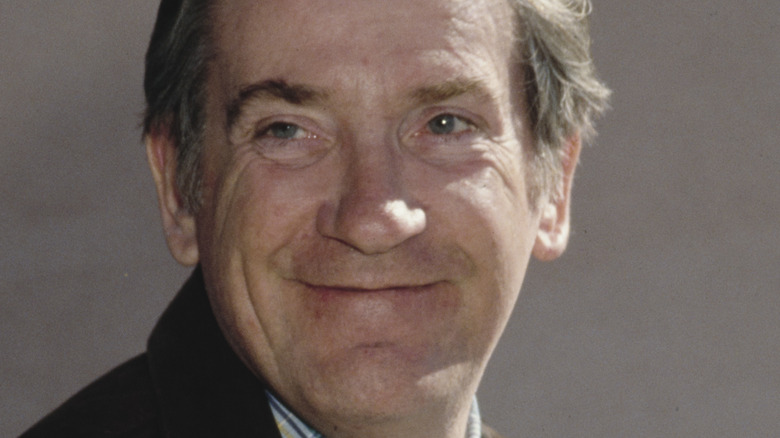 Michael Ochs Archives/Getty Images
English actor David Warner had a colorful career that spanned decades (via The Guardian). According to Deadline, the beloved thespian was known for his roles in "Titanic," "The Omen," "Tron" and much more. Additionally, he portrayed various characters in the popular "Star Trek" franchise (Per The Hollywood Reporter). Born in 1941, Warner studied at London's Royal Academy of Dramatic Arts and began his career as a stage actor. After his production of "I, Claudius," flopped, he developed stage fright and subsequently shifted his focus to film and TV. Needless to say, Warner's transition from stage to screen was a resounding success.
Per Rolling Stone, Warner was often cast as a villain. Notably, he portrayed Jack the Ripper alongside Malcolm McDowell in the 1979 film "Time After Time." Deadline states that he received an Emmy for his role as a Roman senator on "Masada" in 1981. The Guardian writes that he moved to Hollywood in the 1980s to further his career. Warner then starred in projects like "Doctor Who," "Twin Peaks," and "Planet of the Apes." Even in his 70s, Warner was still busy, having recently starred as Admiral Boom in "Mary Poppins Returns," as IMDb notes. Despite his extensive career, Warner admitted that he didn't watch a lot of his own work, (via Star Trek).
He didn't watch his work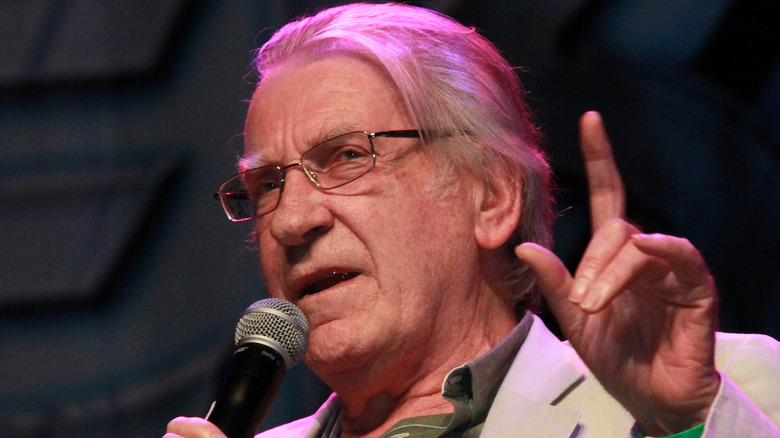 David Livingston/Getty Images
In a 2011 interview with Star Trek, Warner stated that he made it a habit to not watch himself on screen. As he explained, "That's just one of those superstitions I have." This interview was done shortly after he attended a Star Trek convention. According to The Hollywood Reporter, Warner portrayed St. John Talbot in "Star Trek V: The Final Frontier," Klingon Chancellor Gorkon in "Star Trek VI: The Undiscovered Country" and Gul Madred in "Star Trek: The Next Generation." He added that several fans at the convention brought up work that he had done decades earlier, which Warner found "interesting" but he could not "remember everything."
He stated "Some things I may have just seen once. It's not that I don't like the work; I just don't enjoy watching myself. So I talk about my memories of working on them" (via Star Trek). Warner reiterated this sentiment years later in an interview with The A.V. Club. 
He divulged that he agreed to do the interview after Lin-Manuel Miranda, his co-star in "Mary Poppins Returns," brought up a film he was in. Per a Tweet from writer Will Harris, Miranda, at his insistence, set up the interview. Warner agreed to it but said, "Now, I don't always enjoy it (talking about his work)." He went on to say "No, you know, it just starts to get tiring sometimes."
He was a self-proclaimed workaholic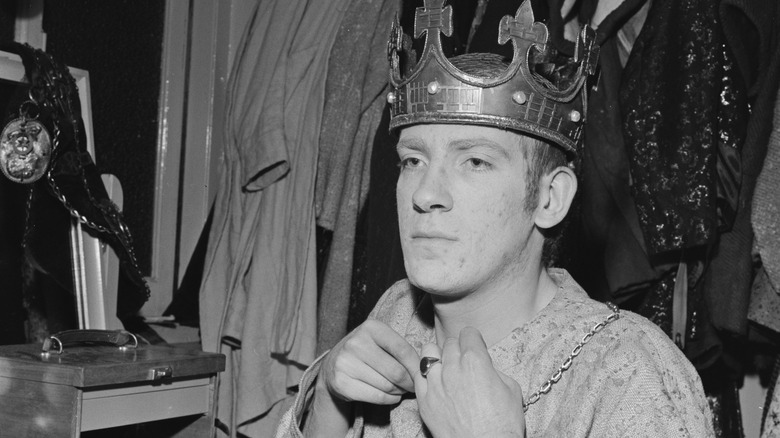 Evening Standard/Getty Images
David Warner used acting as an escape from his "messy" and "troubled" childhood, according to The Guardian. Both of his parents were minimally involved in his life. On an episode of the podcast "Who Am I This Time?" He confessed that "I became an actor only to get out of the house" (via The Hollywood Reporter). That being said, another article from The Guardian writes that Warner admitted that he was a workaholic prone to depression when he wasn't working. These remarks were echoed in a later interview with Star Trek, where he attributed his success to his willingness to do any role that he was presented with.
However, he did note that "Some of those jobs that one does are the equivalent of an alcoholic drinking meths" (per The Guardian). In late July 2022, CNN reported that David Warner had died. Per the BBC, the 80-year-old was suffering from cancer. His family released a statement that read "He will be missed hugely by us, his family and friends, and remembered as a kind-hearted, generous and compassionate man, partner and father, whose legacy of extraordinary work has touched the lives of so many over the years. We are heartbroken." Deadline states that Warner is survived by his partner Lisa Bowerman, his son Luke and his daughter-in-law Sarah, as well as his first wife Harriet.