How The Real-Life Prison That Inspired Orange Is The New Black Became A Haven For Celebrities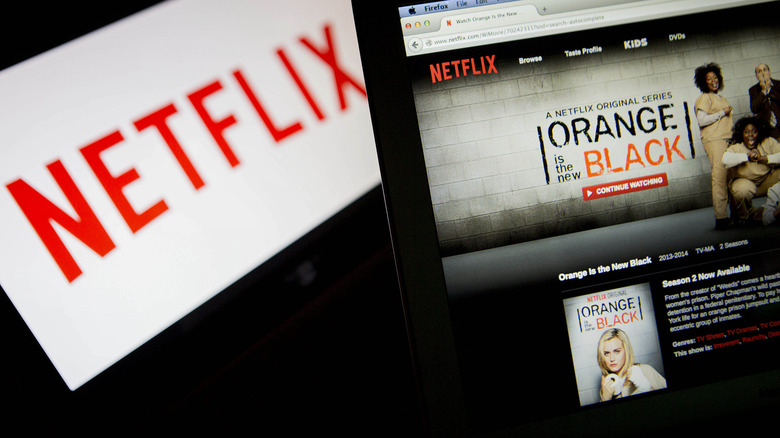 Bloomberg/Getty Images
Convicted sex trafficker Ghislaine Maxwell was transferred to a low-security Florida prison in July 2022, according to The Guardian. Maxwell is serving a 20-year federal prison sentence for her role in helping Jeffrey Epstein traffic underage girls.
The transfer happened after Maxwell's lawyers complained about the conditions at the Metropolitan Detention Center in Brooklyn, where she was being held since her arrest in July 2020. They claimed the prison's conditions were "reprehensible" and that the prison "rivals scenes" of the incarceration of Hannibal Lecter from "The Silence of the Lambs," complete with maggots in the food and rats (per The Guardian). Her new prison, FCI Tallahassee, offers yoga, team sports, and an inmate talent show — though it is not without its own accusations of abuse against inmates, according to the Associated Press.
Maxwell's lawyers initially asked that she be sent to a minimal-security prison called FCI Danbury in Connecticut, which has been called the Disneyland of prisons, per The Guardian. A women-only prison, the corrections facility was the inspiration behind the hit Netflix show, "Orange Is The New Black," and has since become a haven for imprisoned celebrities to serve out their sentences there.
Life in Club Fed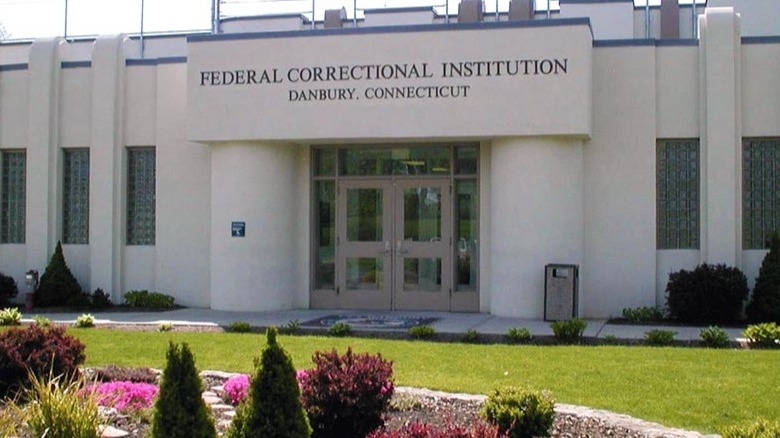 Wikimedia Commons
FCI Danbury — sometimes called Club Fed — is a huge step up from the Brooklyn prison Ghislaine Maxwell had been serving her sentence in, as well as most other prisons across the country for that matter, according to The Independent. Inmates can take craft and music lessons, take part in group therapy, aerobics classes, and circuit training. The facility hosted celebrities like R&B singer Lauryn Hill and "Real Housewives of New Jersey" star Teresa Giudice, per The Washington Post.
Larry Levine, director and founder of "Wall Street Prison Consultants," told The Washington Post that FCI Danbury is "kind of like a junior college setting" or "a boring Groundhog Day."
It's not the only correctional facility like this. Actually, Martha Stewart originally requested to be sent to Club Fed, but was instead sent to FCP Alderson in West Virginia, which has been called "Camp Cupcake," for being "America's cushiest prison," per Mashed.
Orange Is the New Black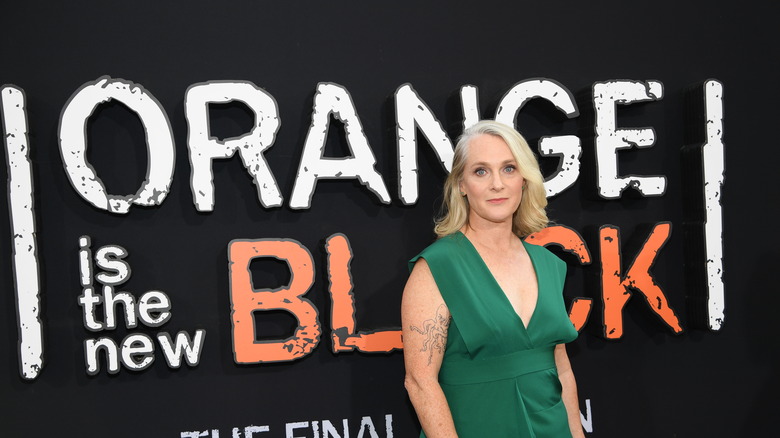 Dimitrios Kambouris/Getty Images
According to The Independent, "Club Fed" has actually served as inspiration for many television shows, including "Weeds," in which actor Mary-Louise Parker's character, Nancy Botwin, serves time there. But the most famous show to be inspired by the low-security prison is "Orange Is The New Black," based on a memoir of the same title and inspired by author Piper Kerman's time served in the corrections facility.
Although FCI Danbury is likely one of the more privileged prison facilities in the U.S., Kerman's show still shed a light on some of the systematic problems in prisons that she witnessed and experienced firsthand, like racism and the sorts of groups that formed alliances, per PopSugar. Some of the characters were inspired by Kerman's time in prison too, like Sophia, played by Laverne Cox, who was based on a transgender woman who was Kerman's neighbor in prison, according to PopSugar.