Carol Burnett's Singing Talent Is Even More Impressive Than You Thought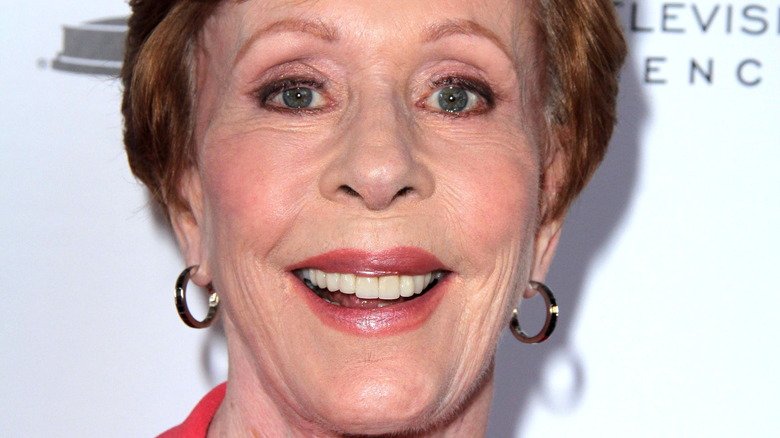 s_bukley/Shutterstock
The history of women in comedy is one that is long and rich. As misogyny plagues many entertainment industries, representation of women in comedy stand-up, television, and in film is absolutely important. Time explains that gender stereotypes held many women back from comedy, as stepping into a traditionally masculine vocation was seen as unladylike and inappropriate. Thanks to the feminist movement, those gates have opened for many women, but there's still work to be done.
One of the most famous trailblazers of women's comedy is Carol Burnett. Burnett's impact on comedy and her contributions to knocking down the gates in the industry for women cannot be understated. As Parade notes that Burnett was an early pioneer of variety shows and left a significant mark on television history. Burnett told the Television Academy Foundation in an interview that a man once said that she'd never go anywhere with her career, which she proved wrong in the best way possible. Besides acting and comedy, there is another thing that Burnett is quite good at: singing. 
Who is Carol Burnett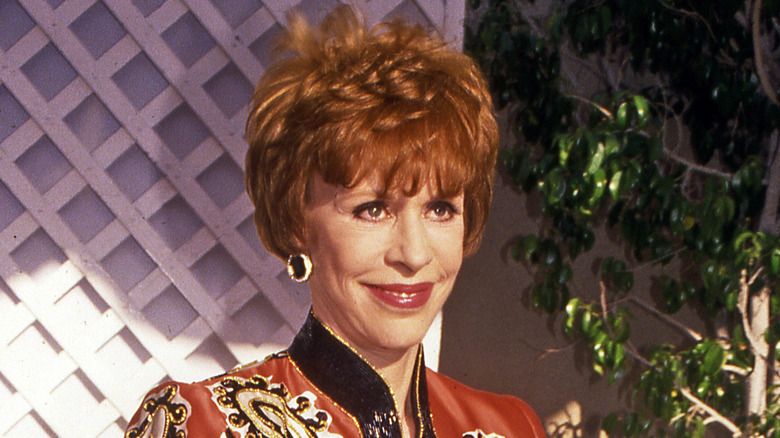 Vicki L. Miller/Shutterstock
Born on April 26, 1933, Carol Burnett is one of the most famous and beloved comedians of all time. As stated by Britannica, she got her start in acting from an early age and took it up for study at the University of California Los Angeles. Eventually, she became a hit star during the 1960s and 1970s. Her early roles include work with "The Garry Moore Show," the "Winchell-Mahoney Show," "Once upon a Mattress," and "Stanley." Burnett is known for her slapstick comedy and very likable persona that she built up over the decades.
Arguably, Burnett's biggest claim to fame came from her TV show, "The Carol Burnett Show," where she created many memorable characters and kits. She also found a lot of success in movies, too. She was in a few notable movies like "Annie," "The Four Seasons," "Who's Been Sleeping in My Bed," "Friendly Fire," and even a voice acting role in Pixar's "Toy Story 4." Some fans might also recognize Burnett from her roles in TV shows like "Desperate Housewives," "Glee," and "Mad About You (via IMDb)
Carol Burnett could sing by ear without sheet music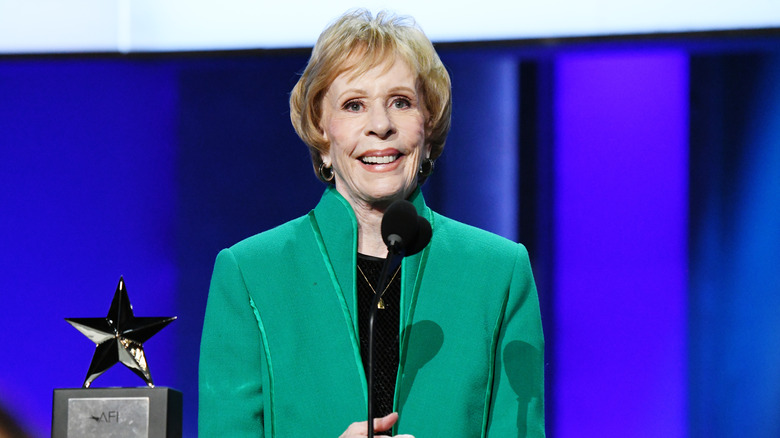 Michael Kovac/Getty Images
One aspect of Burnett that might be understated is just how multitalented she is. "The Carol Burnett Show" was known for its vast spectrum of variety. As Decades states, there were comedy sketches, dance routines, musical numbers, improv, and more. One incredible fact about all of this is that Burnett apparently sang all of the songs in the show herself and without knowing how to read music. 
As she told Television Academy Foundation in an interview, that while she never learned how to read music, that didn't let that stop her. "On our show, I would get a script and I would have the lyrics on the page and then I would make little squigglies on everything, " Burnett said. "I had my own hieroglyphics, that was my music. And I could read that very well." Burnett is one of accomplished musicians who don't know how to read music, like Stevie Wonder and Hans Zimmer (via Classic FM). It turns out that maybe there's more to musical ability than fancy symbols and notation on a page.