This Was Mickey Hargitay's Last On-Screen Role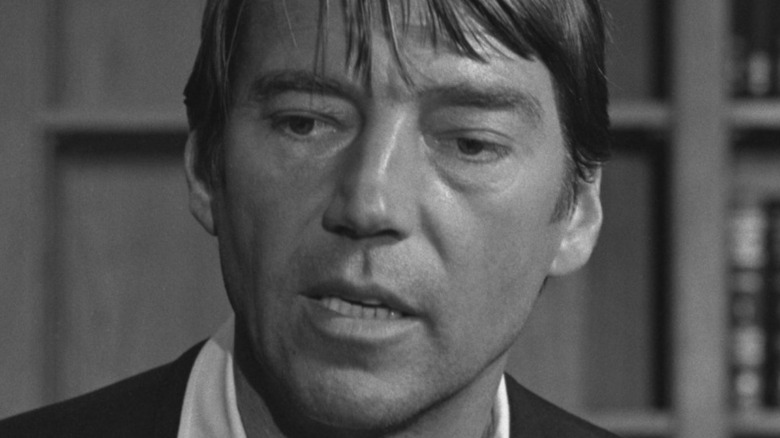 Michael Ochs Archives/Getty Images
Mickey Hargitay first made it big as a bodybuilder, winning the Mr. Universe competition in 1955 (via The New York Times). An impressive physical force, he got recruited into performing in actress Mae West's stage act. She reportedly picked him after seeing him on the cover of Strength and Health Magazine, according to the Los Angeles Times. West had a strategy behind hiring Hargitay and several strong, muscular men for her show, explaining that she wanted to give the women in the audience something visually appealing, per Vanity Fair. This was his introduction to Hollywood, but not his first taste of showbiz.
Born in Budapest, Hungary, in 1926 as Miklos Hargitay, he started performing an acrobatic strong man act as a teenager. He showed his strength by theatrically lifting his lovely assistant. He then moved to the United States in 1947, and he soon created a new version of his show with his wife, Mary Birge, as his partner. And while he was performing with West, he caught the eye of a rising star named Jayne Mansfield, which set his life in a new direction, according to Mansfield's official site.
Hargitay worked with wife Jayne Mansfield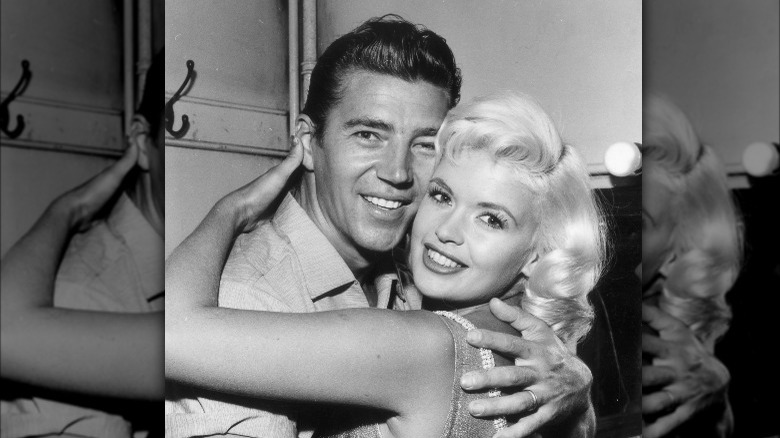 Evening Standard/Getty Images
Hargitay and Mansfield were in love, and the pair tied the knot in 1958. Their relationship also brought Hargitay some interesting film roles (per IMDb). He had a small part in the romantic comedy "Will Success Spoil Rock Hunter?" (1957), which Mansfield starred in. They shared equal billing for the mythological adventure movie "The Loves of Hercules," released in 1960, and then starred together in "Promises! Promises!" (1963). Hargitay made his last appearance in one of Mansfield's movies, "Primitive Love," the following year. This was around the same time that their marriage had started to come undone.
After nearly six years of marriage and three children together, Hargitay and Mansfield called it quits in 1964. But the pair managed to stay on good terms with each other after the divorce, according to Mansfield's official site. Hargitay went on to appear in a string of Italian films in the 1960s. Hargitay's priorities may have shifted from filmmaking to family after the 1967 death of Mansfield in a terrible car accident, and he raised their three children with his third wife, Ellen.
Hargitay's final project was a family affair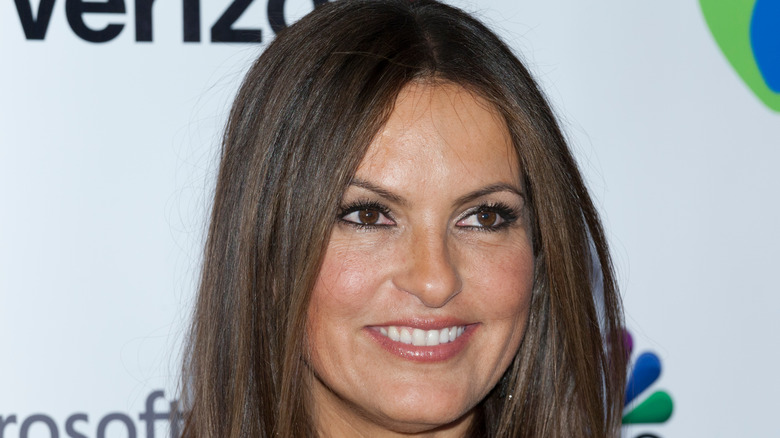 lev radin/Shutterstock
Hargitay had made his last film feature appearance in the 1973 Italian horror flick "The Reincarnation of Isabel" (per IMDb). But that wasn't the last time audiences had a chance to see him on screen. His daughter with Mansfield, Mariska Hargitay, grew up to be a successful actress in her own right. She began her most famous role, playing Detective Olivia Benson on "Law & Order: Special Victims Unit," in 1999. It was several years into the hit show's run that she had a chance to have a family reunion on the set.
Mickey Hargitay played a grandfather in an episode titled "Control" during the series' fifth season in 2003, per IMDb. Not too long after his appearance on the show, his health took a serious turn. Mickey discovered that he had bone marrow cancer, according to The New York Times. This disease led to his death in 2006. His daughter, Mariska, later told People magazine that she was devastated by her father's death, but she appreciated all that he had given and taught her.