Some Of Donald O'Connor's Final Words Have Unfortunately Yet To Come True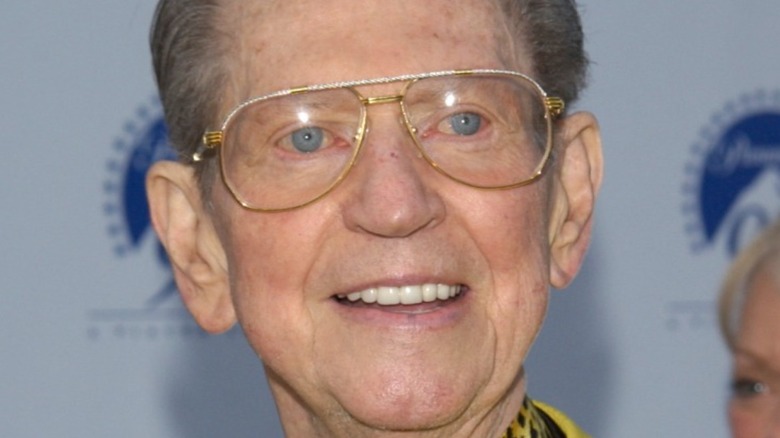 Featureflash Photo Agency/Shutterstock
Actor Donald O'Connor did everything on screen –- he danced, he sang, and he made audiences laugh. He was one of Hollywood's greatest triple threats. O'Connor shone brightly in such films as the 1952 musical "Singin' in the Rain," which also starred Gene Kelly and Debbie Reynolds. While he received numerous accolades during his seven-decade-long career, he spoke about one of the honors he missed at the end of his life, according to CBS News.
Born in Chicago in 1925, O'Connor had entertaining in his DNA as the son of circus performers (via The New York Times). His father died when he was only a baby, and his mother pressed on as an entertainer, bringing O'Connor and his siblings onto the vaudeville stage. He learned many of his impressive dance skills from his mother, as the family traveled around the country playing gigs. He started showing off his talents at an early age.
O'Connor a top star in his day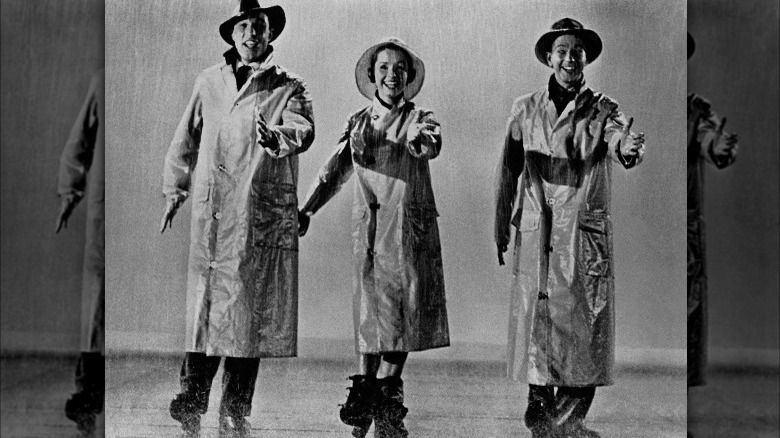 United Archives/Getty Images
O'Connor made the jump from the stage to movies in his early teens, with his first major break coming with "Sing You Sinners" (1938), per The Washington Post. In the film, he played the younger brother of Bing Crosby. O'Connor went on to play a younger version of Gary Cooper in "Beau Geste" (1939), per The New York Times. He soon emerged as a star in his own right, earning top billing for such musicals as "It Comes Up Love" (1943) and "Patrick the Great" (1944) (per IMDb).
O'Connor went on to perform in such films as 1947's "Something in the Wind" and 1948's "Feudin', Fussin', and A-Fightin'," but these movies didn't exactly wow the critics. In the 1950s, he had a string of popular comedic hits starring opposite a mule named Francis. Audiences may have loved these films, but O'Connor eventually parted ways from his four-legged cohort for fear it would damage his career.
It was his dynamic performance in "Singin' in the Rain" (1952) that garnered him his first major award. He took home the 1953 Golden Globe for best actor in a musical or comedy, beating out Danny Kaye and Clifton Webb. It's remarkable that this timeless musical was largely ignored when it was time for the Academy Award nominations. Neither O'Connor nor his co-stars Gene Kelly and Debbie Reynolds scored any noms for "Singin' in the Rain." The only recognition he got from the academy was being selected to host the award show in 1954.
O'Connor hoped for one final honor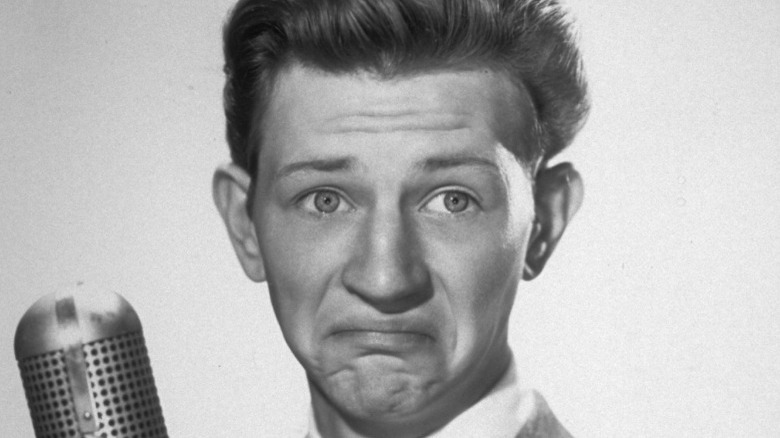 Hulton Archive/Getty Images
In addition to his films, O'Connor worked steadily in television. He earned an Emmy Award in 1954 for his work on the "Colgate Comedy Hour" and then he went on to star in "The Donald O'Connor Show," a situation comedy which aired from 1954 to 1955 (via IMDb). Over the next few decades, O'Connor's career slowed down with him making more television appearances than films. He returned to his theatrical roots with his Broadway debut in the short-lived 1981 production "Bring Back Birdie." Two years later he returned to Broadway in a revival of "Showboat," according to Playbill. Plagued by heart problems for years, O'Connor finally had quadruple-bypass surgery in 1990. He took only a handful of acting roles after this health crisis. O'Connor made guest appearances on such television shows as "The Nanny" and "Frasier," and his last time on the big screen was in 1997's "Out to Sea," starring Walter Matthau and Jack Lemmon.
O'Connor spent his final days in Woodland Hills, California, at the Motion Picture & Television Country House and Hospital. There he spoke some of his final words about an award that had eluded him in life, saying, "I'd like to thank the Academy for my lifetime achievement award that I will eventually get" (via CBS News). He died on September 27, 2003, at the age of 78, according to The Washington Post. O'Connor has yet to receive this honorary award.