Serial Killer Charles Ng's Trial Cost California A Whopping Sum Of Money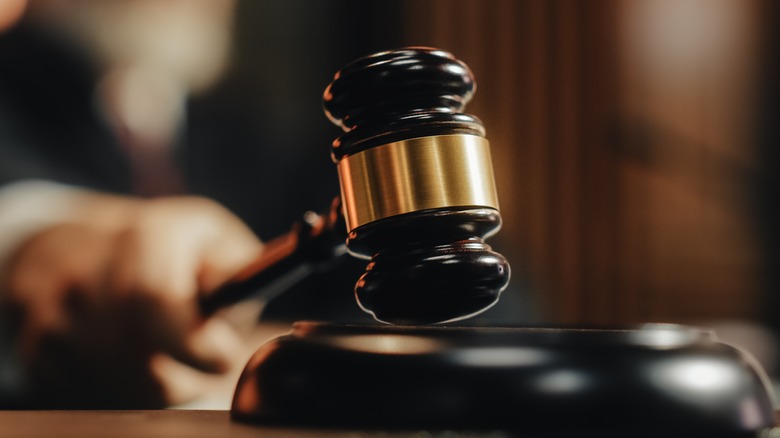 Gorodenkoff/Shutterstock
"The way Ng and Lake tortured and dismembered their victims still has police attempting to identify the remains 37 years later,"  The New York Post recently shared. "High estimates suggest the murderous duo killed close to 25 victims." It was during the 1980s that Charles Ng and his late associate Leonard Lake brutally executed a number of people in a manner so barbaric and twisted, authorities and entities of the press have since dubbed them the Sex Slave Murders. According to Ranker, the sadistic duo would kidnap their victims and sequester them at a remote cabin deep in the Northern California wilderness. They'd then engage in repugnant acts of physical, mental, and sexual torture that brought those innocents under their horrific influence to the brink of insanity prior to their deaths.  
As if that wasn't enough, Ng and Lake even videotaped some of their vile exploits. The tapes — along with several decaying bodies, elaborate instruments of torture, and 45 pounds of human bone fragments — were discovered within their armageddon-proof bunker in the woods (via Ranker). Even those investigators and police who claim to have seen it all still wince at the odious details of their terrible saga. "What I want is an off-the-shelf sex partner," Leonard Lake once stated while filming one of his home movies. "Slave. There's no way around it" (per All That's Interesting).
Arrests, suicide, conviction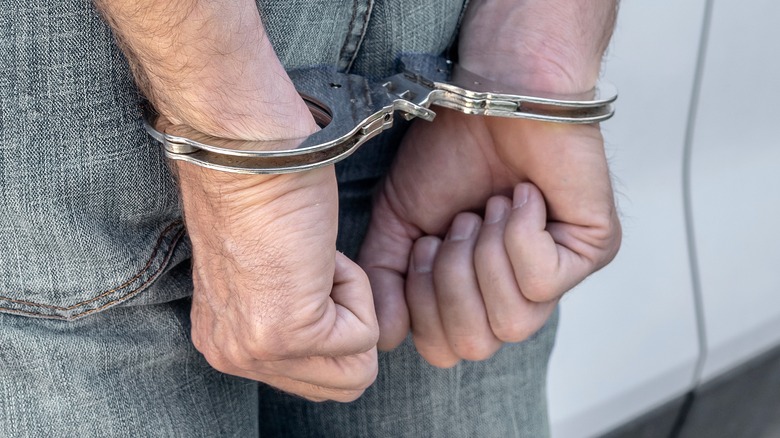 rafa jodar/Shutterstock
Charles Ng and Leonard Lake were arrested in June of 1985 in San Francisco, California. According to All That's Interesting, Ng was attempting to shoplift a vise (he reportedly was a rabid kleptomaniac) from a local hardware store when the clerk caught him in the act. The police were contacted and called to the scene promptly. Lake showed up shortly after to bail his friend out and, after providing authorities with a false identification card of a man who'd been missing for months, the officers picked up the scent of a much deeper and far more sinister phenomenon of malfeasance at play. Further questioning ultimately brought them back to the duo's bunker in the woods that harbored a carnival of horrors within its walls. 
Leonard Lake and Charles Ng were arrested, though Lake reportedly kept cyanide tablets on him wherever he went. Apparently, he had no intention of answering for his crimes should they come to light. He ingested the poison on his way to police headquarters and died later on in his cell. Ng, on the other hand, was placed before judge and jury and made to stand trial. He was tried and convicted on 11 counts of murder and was delivered the death penalty. All these years later, he remains incarcerated and awaits lethal injection (per All That's Interesting). The trial and Ng's subsequent stint in jail has reportedly cost the state of California a staggering amount of money. 
The costly trial and incarceration of Charles Ng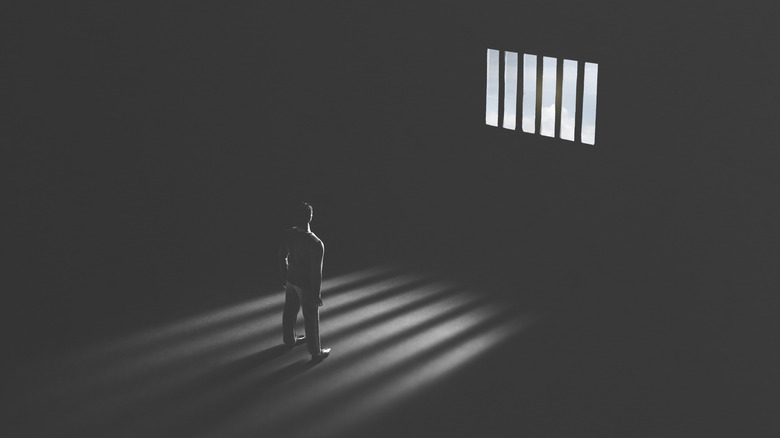 fran_kie/Shutterstock
It's been just over 37 years since Ng and Lake's horrendous reign of malicious terror came to an end. Ng's sentencing didn't come until 1999, as his legal team managed to stall court proceedings for a long time, as The New York Post reports. Assembling the necessary prosecution and combative measures naturally cost taxpayers and agents of the court a remarkable sum. As it turns out, keeping someone incarcerated on death row for 23 years isn't cheap either. By the end of 1999, taxpayers alone had already been drained of $10 million dollars in response to the case (via San Francisco Gate). 
Calaveras County officials also set up a $19 million dollar account for court proceedings and issued $8.5 million of it in 2004, according to Calaveras Enterprise. Millions of dollars have followed in its wake in the form of a financial burden placed on the citizens of California and the prosecution's team of lawyers. The Union Democrat reports that Charles Ng's conviction of death was recently upheld by the supreme court, though it's still unclear when exactly his sentence will be carried out.