Robin Williams' Unexpected Friendship With Christopher Reeve Was Something Special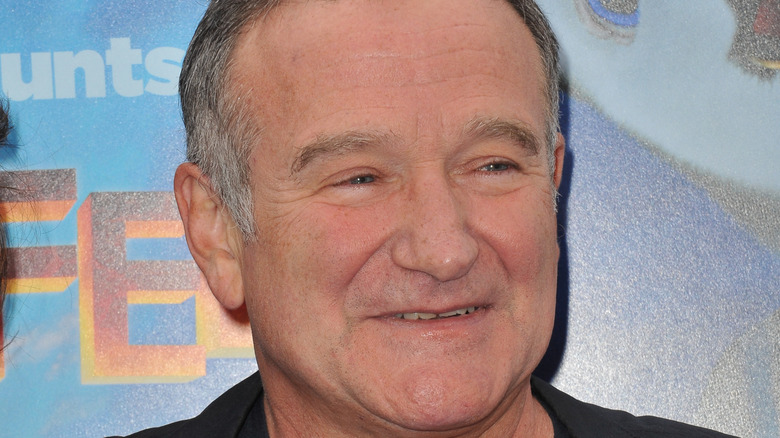 Jaguar PS/Shutterstock
There are a number of celebrities who have developed genuine friendships with other entertainers. And while many of them met while working on a project together, there are some who have been friends since before they were famous. Such was the case with Robin Williams and Christopher Reeve. The two met in 1973 when they were accepted at the prestigious performing arts school, Juilliard, and both were part of an advanced program led by actor John Houseman, as noted by Biography. On the surface, Williams and Reeve were opposites; Williams described himself as a "little fool ferret boy" and Reeve as a "stud."
In his autobiography titled "Still Me," Reeve recalled the first time he met Williams and said that the then-aspiring comedian had so much energy and always made everyone laugh so hard. Reeve said that they had an immediate connection, as despite having opposite personalities, they complemented each other. They developed a strong friendship during their Julliard years and were even roommates.
Robin Williams made Christopher Reeve smile after his accident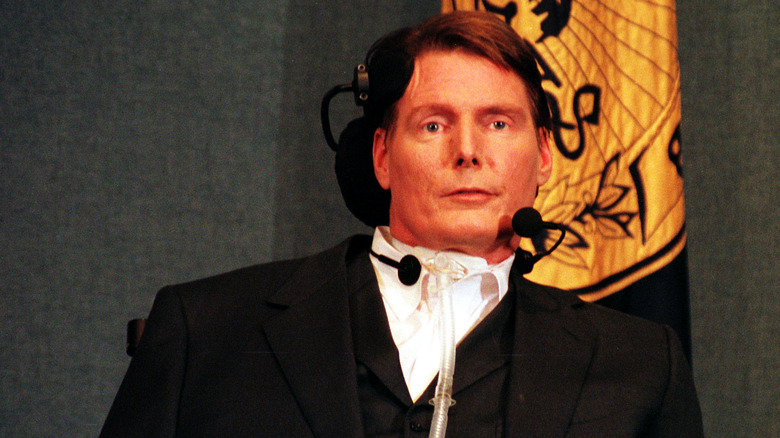 Marshall/Getty Images
Christopher Reeve and Robin Williams catapulted into fame at the same time in 1978, with Williams starring in the sitcom "Mork & Mindy" and Reeve nabbing the titular role in the movie "Superman." Throughout the years, the two actors maintained their friendship and often met to catch up or just simply hang out, as noted by The Daily Mail. In 1995, tragedy struck when Reeve got into a horse-riding accident that left him a quadriplegic.
Reeve enjoyed engaging in different kinds of sports, but he especially loved riding horses and even participated in competitions. In May 1995, he was in the middle of a jumping competition when his horse bucked while approaching a jump. Reeve was tossed off the horse but his hands got caught on the bridle, and his head hit a rail, which severely injured his neck, according to Ability Magazine. Doctors were able to reattach his skull to his spine, but he was left paralyzed from the neck down. Williams was one of the first people to visit Reeve at the hospital and even got him to smile. In an interview with Oprah, Williams said that he went to see his friend disguised as a Russian proctologist and told him in a Russian accent that he needed to examine his internal organs. Upon realizing that it was his Williams, Reeve's eyes lit up in amusement. Reeve also wrote about it in his autobiography, "... For the first time since the accident, I laughed. My old friend had helped me know that somehow I was going to be okay."
Robin Williams had fond memories of Christopher Reeve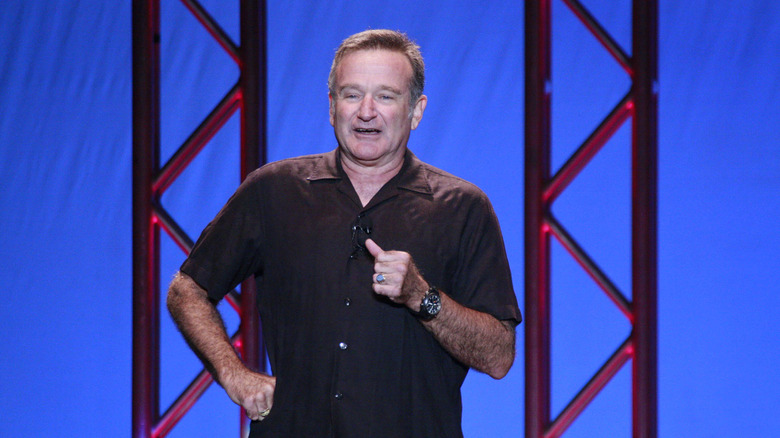 Jay Paul/Getty Images
Throughout the years, Robin Williams supported his friend. He was present at several events for The Christopher Reeve Foundation, which is dedicated to researching and finding treatments for paralysis and spinal cord injuries. Reeve said that having Williams as a friend was one of the "real joys" in his life, and he called him "a gift to the world." (per The Daily Beast). Reeve died of heart failure in 2004 at the age of 52.
In 2005, Williams was awarded the Cecil B. DeMille Award at the Golden Globes and during his speech, he dedicated the award to Reeve and said that he missed his dear friend. In a Reddit AMA in 2013, Robin Williams was asked about his best memory of Reeve. Williams said that during their time at Julliard, Reeve always shared his food with him because he literally had no money. He also cited seeing Reeve happy after his accident as one of the best memories he had of him. Williams died in 2014 at the age of 63.