Olivia Newton-John's Smash Hit Was Originally Meant For A Hard Rocker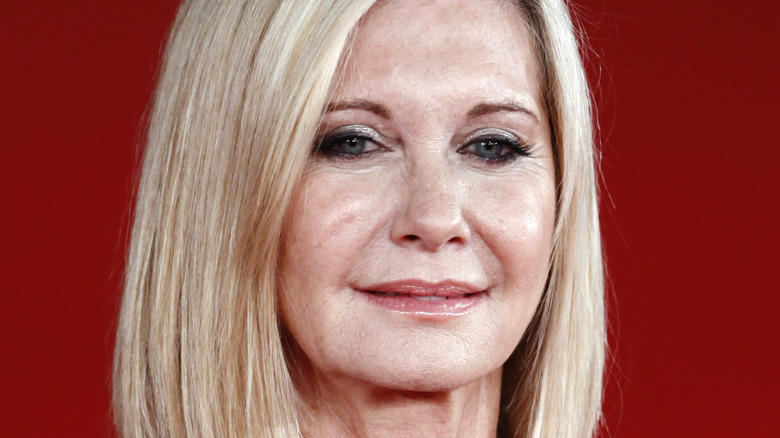 Andrea Raffin/Shutterstock
She was elegant, she was poised, she was sexy, and she was graceful. Olivia Newton-John was her own strain of irreplaceable beauty. The tragic death of the "Grease" star has summoned to mind some of the things that made us fall madly in love with her over the years. In addition to appearing in some of the most popular films of the past 40 years ("Grease," "Two of a Kind," "Face/Off"), the Australian star of stage and screen also released and cameoed in dozens of musical projects throughout the 1970s, 80s, and on (via IMDb). 
In 1981, Newton-John's "Physical" hit record shelves and radio waves. KFVS 12 recalls when Billboard named it the biggest hit of the 1980s. Believe it or not, it was almost someone else's No. 1 single. According to Entertainment Weekly, "Physical" was intended to be sung and released by a different artist altogether — one whose edge and reputation may have been better equipped to carry the song's racy subject matter.
Rod Stewart was supposed to sing Physical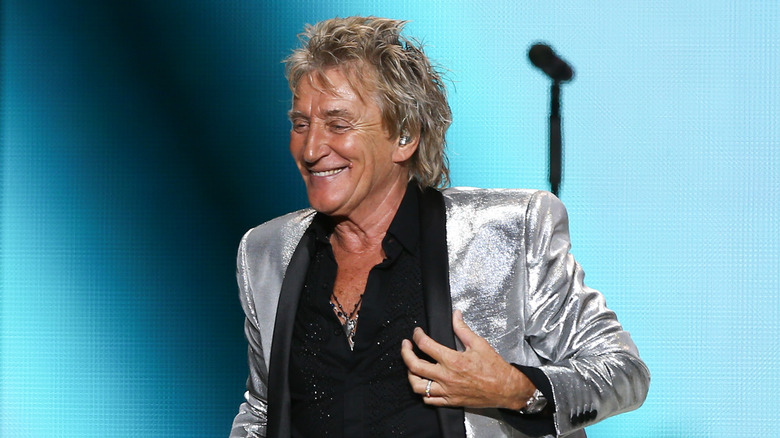 Debby Wong/Shutterstock
In a 2017 interview, Olivia Newton-John admitted she hadn't known the song was originally written for Rod Stewart at the time. "I wasn't actually aware at the time that it was written for [Rod Stewart]. I must talk with him about it one day. Like, did he ever hear it?" Newton-John shared with Entertainment Weekly. As it turned out, the "Maggie May" singer was originally supposed to be the one to deliver "Physical's" audacious and seductive content to the world, but producers pivoted last minute and handed it over to Ms. NJ instead. 
However, Stewart wasn't entirely robbed of all the erotic action and hot buzz. Billboard named his song "Tonight's the Night" (1976) the second sexiest song of all time, right behind Newton-John's "Physical" (Boyz II Men's "I'll Make Love To You" came in third). It's tough to say whether Stewart's version would have been better or worse than Newton-John's, but one thing is absolutely certain: Newton-John was admittedly horrified when the track was released.
Olivia Newton-John was nervous about releasing Physical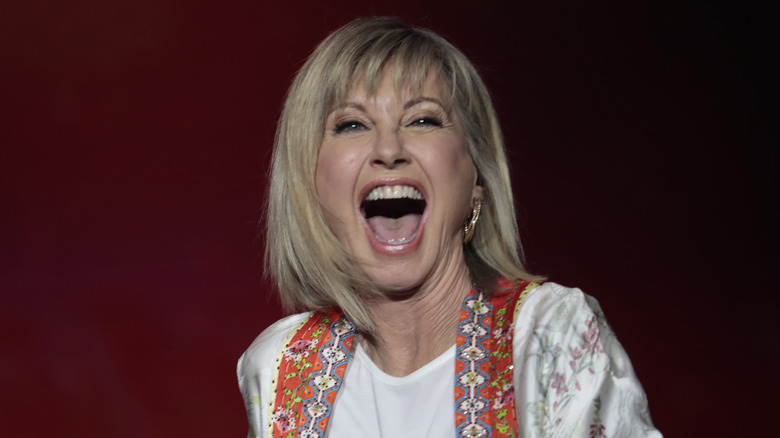 Cole Bennetts/Getty Images
In the same interview with Entertainment Weekly, Olivia Newton-John recalled: "I recorded it and then suddenly thought, 'Goodness, maybe I've gone too far!' It was a bit raunchier than I realized. I called Roger [Davies] and said, 'We've got to pull this song!' He said, 'It's too late. It's already gone to radio and it's running up the charts.' I was horrified!" To be fair, the song is thoroughly about sex from start to finish, and at the time, the singer exhibited a sort of "good girl" persona. 
Still, the world ate it up, and there was no going back once "Physical" started tearing through the charts. The song luckily didn't derail or besmirch her reputation, and it's still arguably the late star's most successful feat in the realm of music. Newton-John died on August 8 after complications with breast cancer took her life at the age of 73 (via People).