What Was Olivia Newton-John's Net Worth When She Died?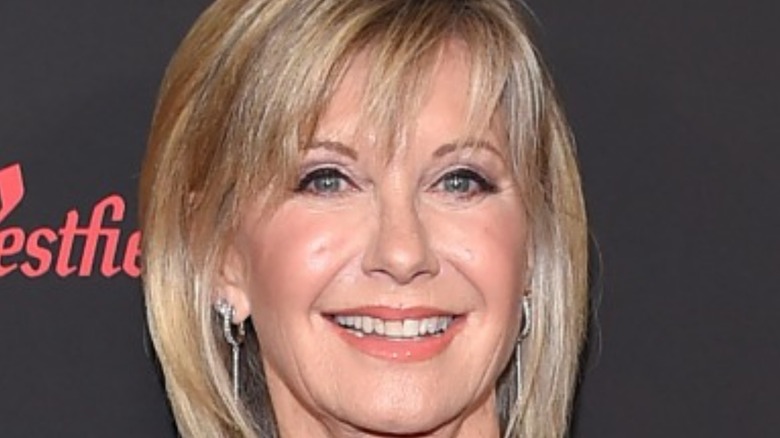 DFree/Shutterstock
Olivia Newton-John was born in Cambridge, England, in 1948, and her family moved to Melbourne, Australia, when she was 5 years old. Her interest in singing started at an early age, and in 1965, she headed to England to record a single after winning a talent contest (via Only Olivia). Newton-John performed gigs in pubs and in 1972, she was featured in singer Cliff Richard's TV show, which broadened her audience. She released a few albums in the '70s, but her big break came when she was given the role of Sandy in 1978's "Grease."
As noted by Vanity Fair, Newton-John was initially apprehensive about playing the role of a high school student when she was almost 30 years old, and she was also worried about looking too old for the then-23-year-old John Travolta who was cast as Danny, Sandy's love interest. Producer Allan Carr, however, addressed all her concerns and convinced her to take the role. "Grease" was a big success and catapulted Newton-John into stardom.
Olivia Newton-John's cancer diagnosis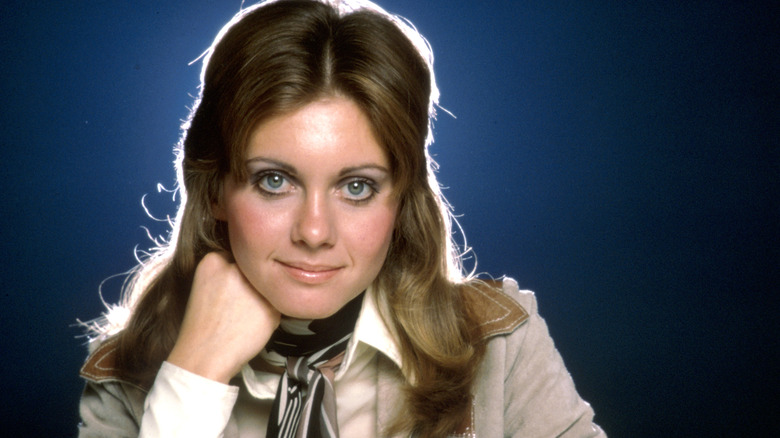 Avalon/Getty Images
In 1992, Olivia Newton-John was diagnosed with breast cancer. She had a partial mastectomy and was in remission for years, but the cancer came back in 2013, and then again in 2017. Throughout the years, Newton-John focused on her health and her family. She established the Olivia Newton-John Foundation Fund, an organization that researches plant medicine for cancer.
In 2020, Newton-John talked about her health with The Guardian. During her years-long battle with cancer, she chose to stay positive and focus on her recovery rather than dwell on negative things. "I don't think of myself as sick with cancer," she said. Instead, she said that her experiences gave her a purpose in life. "I don't wish it on anyone else. But for me, it's been important in my life," she stated. Newton-John died on August 8, 2022, at the age of 73. The announcement was made via an Instagram post, where her husband, John Easterling, said that she passed away surrounded by her family and closest friends.
Olivia Newton-John's net worth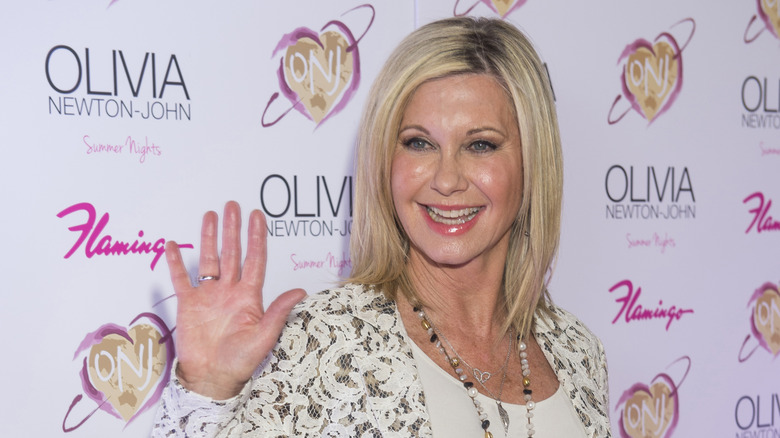 Kobby Dagan/Shutterstock
Olivia Newton-John had a successful career and released more than 25 studio albums. In addition, she starred in several movies including "Grease," "Xanadu," and "Two of a Kind," just to name a few. Newton-John also published books, such as a cookbook for healthy meals, and an autobiography titled "Don't Stop Believin'," which was released in 2018. In addition, she received numerous accolades throughout the years including Grammy Awards, People's Choice Awards, and a Hollywood Walk of Fame star.
As noted by Celebrity Net Worth, Newton-John also owned several properties in the United States and Australia. In 2005, she sold her beach-front home in Malibu, and in 2019, she sold a 12-acre ranch in California for $5.4 million. At the time of her death, her net worth was reported to be $60 million. She is survived by her husband, John Easterling, and her daughter from a previous marriage, Chloe Lattanzi.