Roger E. Mosley's Fight With Magnum PI Producers Led To Changes On The Show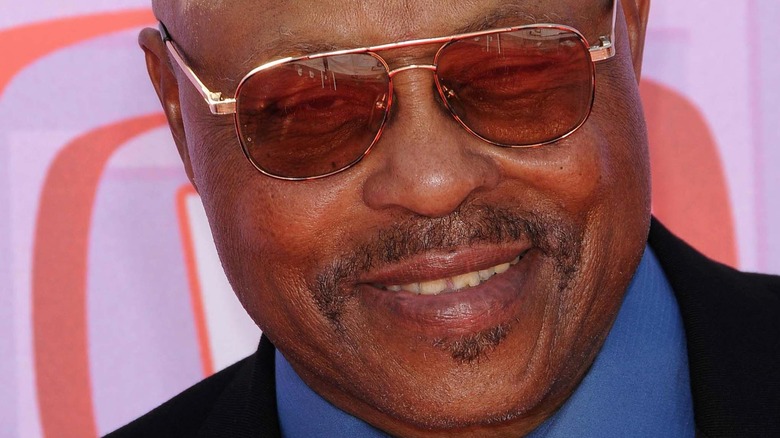 s_bukley/Shutterstock
For decades, the movie and TV industries have struggled with a variety of issues related to representation – that is, how characters from certain groups are portrayed on the screen, or if they're ever portrayed at all (per Psychology Today). For example, the 2018 film "Crazy Rich Asians" was the first big-budget Hollywood feature film to have an all-Asian cast, according to Time; a couple of generations earlier, Asian characters were relegated to side roles, often according to crude and offensive stereotypes. Look no further than Mickey Rooney's portrayal of an Asian character in "Breakfast at Tiffany's" (per The Wall Street Journal).
Back in the 1980s, a Black actor became a star thanks to a supporting role on one of the most popular shows of its day. Roger E. Mosley (above) appeared in 158 episodes of the original "Magnum, p.i." (per IMDb), playing the role of Magnum's friend, army buddy, and helicopter pilot Theodore "TC" Calvin. Mosley, who died in August 2022 at the age of 83, was an advocate for Black representation, and his advocacy led to changes on the show.
A Black stunt double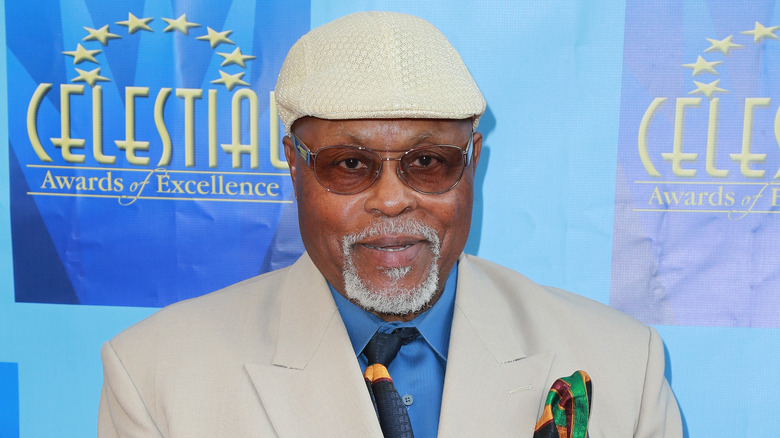 Leon Bennett/Getty Images
Since Mosley portrayed a helicopter pilot on "Magnum," it would stand to reason that several scenes would involve him flying a helicopter. As it turns out, Mosley himself was a licensed helicopter pilot, according to the Los Angeles Times. However, just because an actor is legally and functionally capable of doing something doesn't necessarily mean that it's prudent or advisable, particularly when stunts are precise and dangerous. Producers instead relied on a stunt pilot for Mosley's helicopter shots. However, for the first season, his stunt double was a white actor wearing a bodysuit and makeup, complete with an Afro, to make him look Black, and Mosley wasn't having it.
"They told me they couldn't find any qualified Blacks," he told Ebony in 1982. "I raised hell, telling them that as many Blacks as there were flying in Vietnam, I knew they could find somebody." Sure enough, from Season 2 onward, Mosley's stunt double was a Black man and not a white man in blackface.
Advocating for more realistic portrayals of Blacks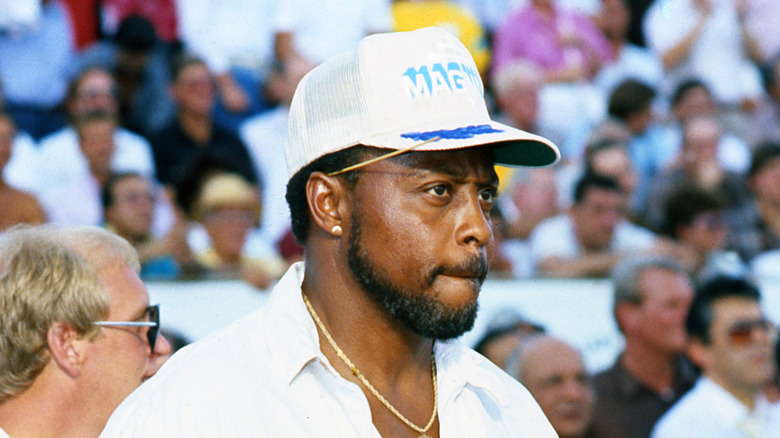 Donaldson Collection/Getty Images
Mosley's advocacy for representation of Blacks in the media wasn't just limited to advocating for himself. As he told Ebony back in the 1980s, he was concerned even then about the portrayals of Blacks on TV and in film, and in particular, how Black characters were sometimes written by people who had no idea of the Black experience.
"I'm constantly fighting. The writers can't write what Black people say. They're saying 'right on' and things like that. When you try to get them to understand, they think you're militant. They know of us but they don't understand us," he said. According to The Hollywood Reporter, it was also Mosley's idea to make his TC character successful and a college graduate. "I never get high, smoke or drink on the show or in real life," he told Ebony. "That's not what I want Black kids to see."
One solution to the problem of how Blacks were portrayed in media would be to have more Black-owned production companies, he suggested. With Blacks controlling every aspect of the narrative, he said, there would be no arguments over things such as costumes and dialogue when it comes to writing for Black characters. And to that end Mosley and his partner (and eventually his wife, per The Hollywood Reporter), Antoinette "Toni" Laudermilk, created their own production company, Mo-Laud Productions. It would pave the way for other Black-owned production companies, such as Oprah Winfrey's Harpo Productions and Tyler Perry Studios, among others (per Essence).