The Tragic Death Of Woodstock '99 Promoter Michael Lang
Charles Norfleet/Getty Images
In 1969, at the age of 24, a man named Michael Lang and three of his friends, Artie Kornfeld, John P. Roberts, and Joel Rosenman, envisioned an art and music festival which would be held on farmland in Bethel, New York, owned by dairy farmer Max Yasgur. As reported by The New York Times, Lang and his partners hoped an estimated 50,000 people would attend the two-day event. However, the Woodstock Music and Art Fair, which is commonly referred to simply as Woodstock, was ultimately attended by more than 400,000 people and became the most iconic musical festival in the world.
Although Woodstock was well attended, the partners were left with more than $1 million in debt associated with the festival. According to The New York Times, it took nearly 10 years for Lang and his partners to settle all of the debt.
By 1971, Lang had left the Woodstock Ventures partnership and formed his own record label, called Just Sunshine, which represented several artists, including Joe Cocker — whose career was launched following his performance at Woodstock. The Long Island Music Hall of Fame reports Lang also served as a consultant for the Rolling Stones.
Michael Lang helped plan Woodstock '99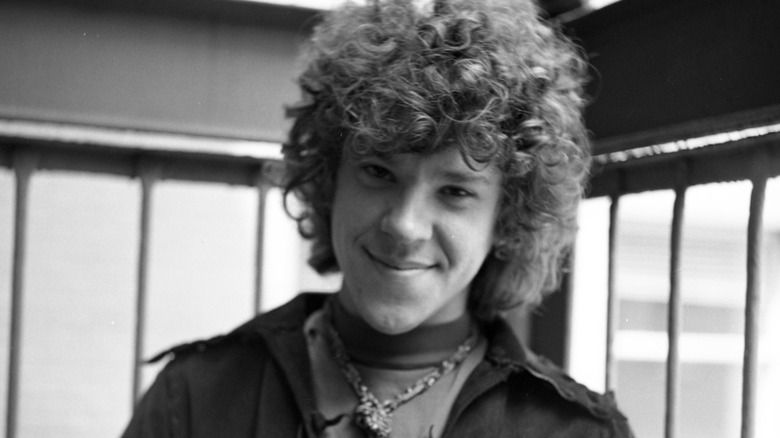 Michael Ochs Archives/Getty Images
Michael Lang eventually rejoined Woodstock Ventures, and subsequently helped plan the 1994 and 1999 Woodstock festivals. As reported by NYS Music, Woodstock '94 was held from August 12 through August 14, 1994, at Winson Farm in Saugerties, New York, and was meant to commemorate the 25th anniversary of the original Woodstock. An estimated 500,000 people attended Woodstock '94, and with the exception of a few issues, including heavy rain that turned the grounds into a mud pit, the festival was well attended and enjoyed by the attendees. However, Woodstock '99 was considered to be an absolute disaster.
According to Rolling Stone, that festival, which was held from July 22 to July 25, 1999, at the former Griffiss Air Force Base in Rome, New York, had multiple issues. First and foremost, the temperature was between 80 and 100 degrees and there simply was not enough water available for the 220,000 attendees. As a vast majority of the festival activities took place on concrete and tarmac, with little to no shade, the heat was even more difficult for the attendees to bear. The heat and lack of water led to more than 700 attendees seeking medical attention for dehydration and heat exhaustion. Although bottled water was made available, attendees were charged $4 per bottle.
Decider reports there were also multiple complaints of sexual assault, physical assault, multiple injuries, and three reported deaths. Some of the attendees also started a fire, which destroyed several vendor booths, tents, and vehicles.
Michael Lang died of a rare form of lymphoma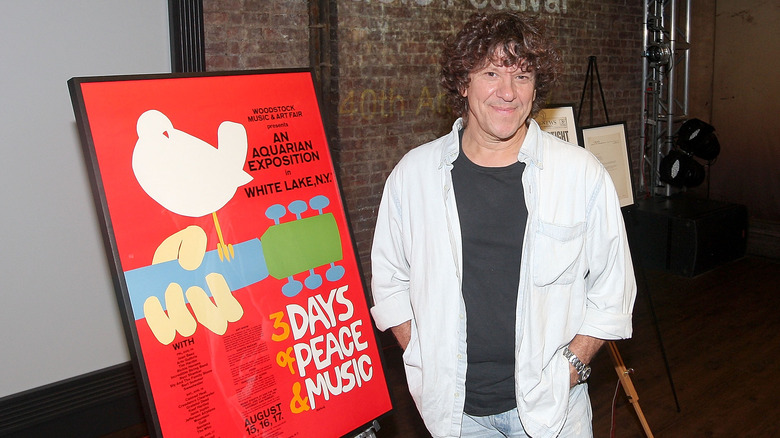 Michael Loccisano/Getty Images
Despite the disaster in 1999, Michael Lang hoped to celebrate the 50th anniversary of the original Woodstock in 2019 in Watkins Glen, New York. The New York Times reports the festival was expected to feature numerous popular acts, including Imagine Dragons, Miley Cyrus, and Santana. However, the event was ultimately canceled amid a contentious legal battle with one of the primary financial backers.
In addition to the Woodstock festivals and running his own record label, Newsweek reports Lang worked as a film and music producer, and a music manager. He was also a talented sculptor and author, who wrote the 2009 book "The Road to Woodstock." Lang was also featured in the Netflix documentary, "Trainwreck: Woodstock '99." (The trailer is on YouTube.)
On January 8, Lang's family announced he died of a rare form of non-Hodgkin's lymphoma at the Memorial Sloan Kettering Cancer Center in New York, New York. As reported by People, Lang, who was 77 years old, is survived by his wife Tamara, daughters LariAnn, Molly, and Shala, and sons Harry and Laszlo.