The Real Story Behind Bruce Springsteen's Song, The River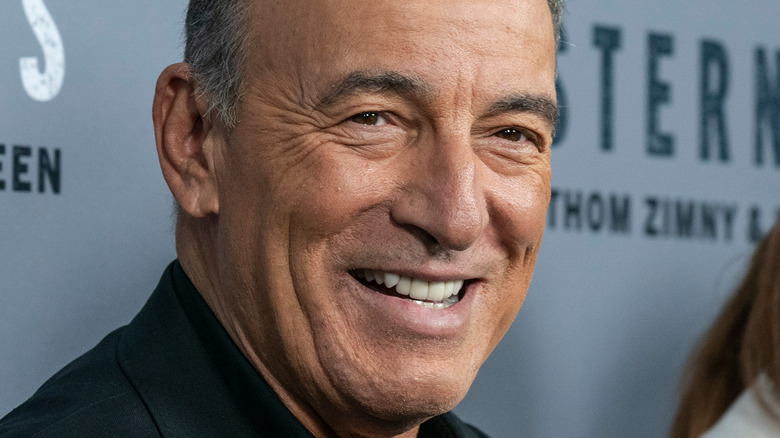 lev radin/Shutterstock
There's something solemn, foreboding, and deeply personal about Bruce Springsteen's chilling and melancholy ballad "The River" from his iconic 1980 album of the same title. By the end of it, you find yourself clawing for any explanation as to what could have happened before or after the tragic tale of two young lovers whose dreams become condemned by frigid reality. The word pictures appear in your mind like something out of a fable. It's a despondent cautionary tale that can hardly advise caution to the listener. After all, how can one be cautious of what is often inevitable in life? 
Springsteen is a man who is apt to write from personal experience. By means of eliciting the trademark sincerity that seems to radiate from his lyrics and poetry, he pulls from his inner psyche and forges something distinctly beautiful and intimate out of even the most dismal of recollections. He's also the kind of songwriter who can craft a story and speak through those characters he creates. "The River" is one of these songs. Still, the narrative that the New Jersey-born rock titan is describing is far from a concocted one. According to Song Facts, the song's story is very much parceled out of his own life, though he wasn't the one who lived it. 
What is The River about?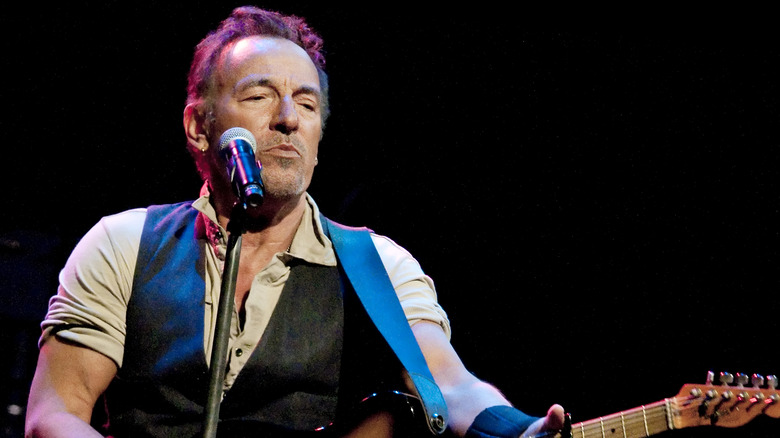 Jack Fordyce/Shutterstock
"Stark and chilly, with harmonica cutting through acoustic guitar like a nasty winter wind, 'The River' is about two people scraping through the blue-collar lives they were predestined to live," according to Billboard. The story grows more and more grim as a series of responsibilities start to pile up on two teenage lovers who once had nothing else to focus on beside the cosmic passion they shared for one another. Little by little, they are plunged into a rapture of mounting obligation and the cumbersome stressors of unexpected parenthood, all the while drifting further and further away from the brevity of true love without stipulation. "Then I got Mary pregnant, and man that was all she wrote, and for my nineteenth birthday, I got a union card and a wedding coat," the lyrics read (per AZ Lyrics). 
Still, the narrator always circles back to the timeless memory that he and his lover experienced together over and over again in their youth — diving into a river late night and making love beneath the nocturnal beam of the moon. Once upon a time, they could drive to a sequestered place where nothing in life's periphery could hinder their fiery passion. While that time may be dead and gone, the memory endures all the same: "Her body tan and wet down at the reservoir, at night on them banks I'd lie awake, and pull her close just to feel each breath she'd take."
Who is The River about?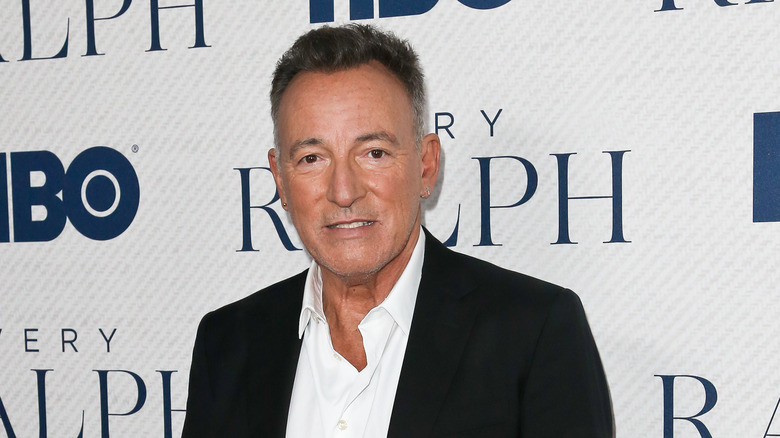 Debby Wong/Shutterstock
If you know anything about Bruce Springsteen's personal biography, you probably know that he never got his high school girlfriend pregnant and had to give up on his dreams in order to feed his family. Odds are he never would have found the time to become one of the most colossal rock stars in existence if that were the case. However, according to Billboard, Bruce's sister and her husband did in fact live out the tale of "The River" in their own lives. 
Song Facts reports that, once upon a time, Springsteen sat down with his brother-in-law and talked about how he and his wife (Bruce's sister) had to rush into married life after an unplanned pregnancy prompted them to grow up virtually over night. Just as the song's narrator had to do, Springsteen's brother-in -law got a job as a construction worker in order to support the life he never signed up for. Nevertheless, he embraced those responsibilities and never complained about his situation. Time passed, jobs came and went, and life went on, but he never forgot about those early days when being in love was the only thing that mattered. According to Song Facts, Bruce's sister immediately recognized the story the first time she heard "The River."