The Grim Addiction That May Have Been Harold Shipman's Motive To Kill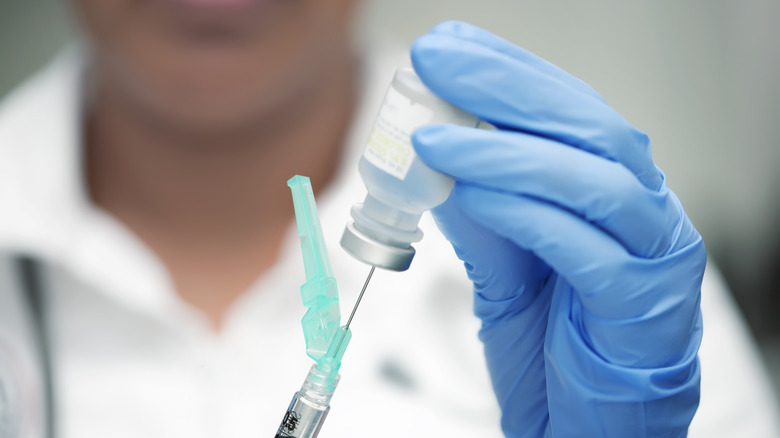 Marlon Lopez MMG1 Design/Shutterstock
Harold Shipman was a respected doctor and family man from Nottingham, England, who had a big secret: He was a serial killer (via All That's Interesting). The Guardian writes that it's believed that he murdered up to 250 of his patients from 1975 to 1998. Biography explains that Shipman, born in 1946, became interested in medicine when his mother, Vera, was diagnosed with terminal lung cancer. He was transfixed by the effects that morphine had on his ailing mother, so much so that it's believed that this may have inspired Shipman's method of killing as he injected his patients with lethal doses of painkillers.
Britannica writes that at one point, Shipman actually became addicted to prescription drugs. He subsequently lost his job at a local medical practice and was sent to rehab when it was discovered that he had been forging prescriptions. Shipman, however, bounced back and by 1977, he was working at a practice in Hyde. Unbeknownst to those around him, he had already murdered his first patient, Eva Lyons, in March 1975 (via The Guardian). From then on, All That's Interesting reports, Shipman sporadically continued his killing spree. Then in 1998, he was almost caught.
Per The Guardian, local undertakers in Hyde were alarmed by the number of patients who were dying while in Shipman's care. To compare, his patient death rate was 10 times higher than another nearby medical practice. Although the police investigated Shipman, their faulty work allowed him to slip through the cracks. And now, besides his addiction to drugs, there seemed to be a real possibility that he was also addicted to killing his patients.
The mistake that led to his arrest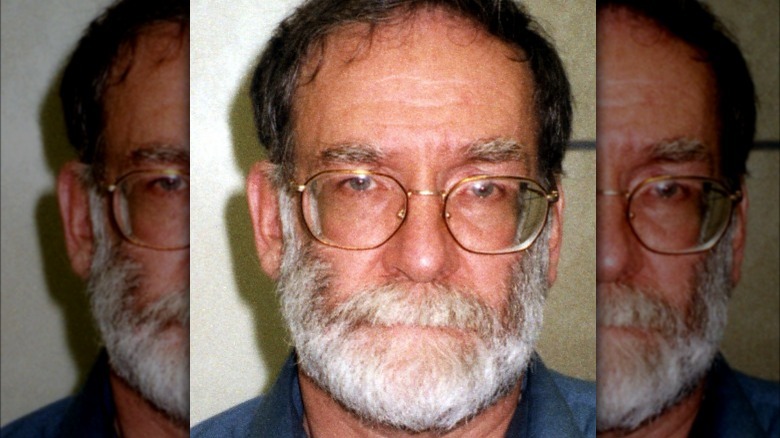 Getty Images/Getty Images
Britannica explains that in the end, Shipman's arrogance led to his demise. In 1998, he attended to an 81-year-old woman named Kathleen Grundy (via Biography). Shortly after his visit, Grundy died. Per The Guardian, Shipman injected her with a lethal dose of morphine. Understandably, her family was taken aback by her death. Even so, Shipman told her daughter, Angela Woodruff, that an autopsy was unnecessary. Additionally, he insisted that Grundy be cremated. Her family decided to bury her. Biography explains that Woodruff, a lawyer, then discovered that her mother's will had left everything to Shipman.
According to an editorial from the Medico-Legal Journal, Woodruff was convinced that this document had been forged and called the police. She later stated, ​​"The whole thing was unbelievable. The thought of mum signing the document leaving everything to her doctor was inconceivable. The concept of her signing a document which was so badly typed didn't make any sense" (via another article from The Guardian). Grundy's body was exhumed and it was ascertained that she had died from a morphine overdose. Moreover, the typewriter that had been used to forge Grundy's will was found in Shipman's home (per Biography).
The Guardian reports Shipman was arrested on September 7, 1998. Soon after, 11 more bodies were exhumed. All had died from morphine overdoses. All That's Interesting states that investigators also discovered that Shipman had altered his computer records to corroborate his patient's cause of death. However, these modifications were time-stamped, only providing more proof that Shipman had tampered with them.
Was killing an addiction?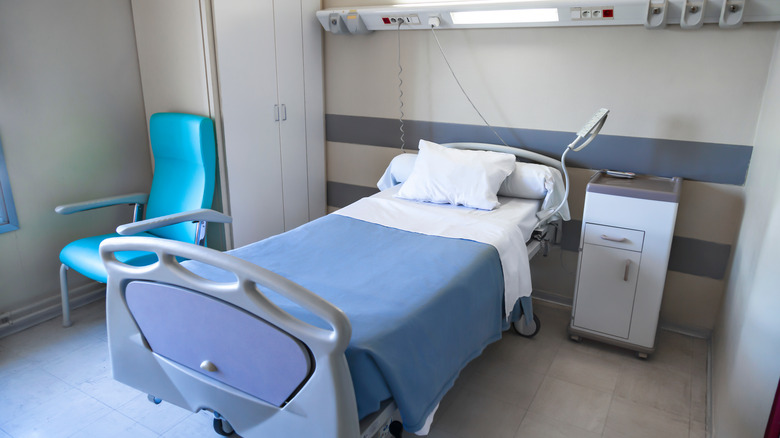 Cyril Martin/Shutterstock
On January 31, 2000, Shipman was found guilty of 15 counts of murder and one count of forgery (per Biography). He was sentenced to life without the possibility of parole. Then on January 13, 2004, Shipman killed himself in his cell in Wakefield Prison (via The Guardian). The Independent notes that he did this to ensure that his wife, Primrose, would receive a hefty pension. Nonetheless, Shipman is considered one of Britain's most prolific serial killers (per Crime+Investigation). Another article from The Guardian reports that it's unknown why Shipman began killing in the first place.
The publication cites his mother's death as a trigger, or a possible god-complex. The Medico-Legal Journal explains that he perhaps wanted to reduce the number of patients he had or that he wanted to help the United Kingdom National Health Service (NHS) save money. Most of Shipman's patients were in fact elderly. Whatever the case, one thing is clear; Shipman killed repeatedly, with victims perhaps in the hundreds (per All That's Interesting).
But why? Dame Janet Smith, who was involved in an inquiry into Shipman's murders, stated that she failed to uncover his true motive (per The Irish Times). She did note that "There is some evidence that he is an addictive personality, and it is possible that killing was a form of addiction." She added, "It may be, during these later years, that Shipman was virtually out of control. It is typical of addictive behavior that the subject needs more and more opportunities to feed the addiction." According to Dame Janet, Shipman had "no concept of the value or sanctity of human life."