P.P. Arnold's Disturbing Relationship With Ike Turner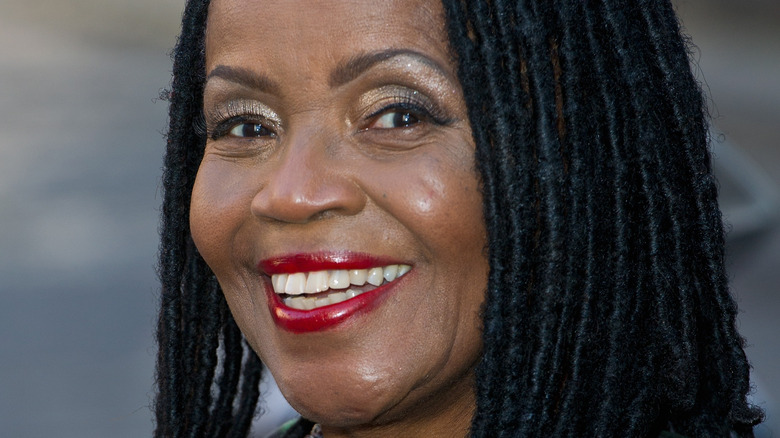 Eamonn M. Mccormack/Getty Images
The name P.P. Arnold might not immediately spring to mind when remembering classic soul singers from the 1960s, but Arnold has had a long and impressive career, starting with her tenure as an Ikette backup singer and dancer with the Ike & Tina Turner Revue. She is known to this day as "London's First Lady of Soul." Per her personal website's biography, she was born Patricia Ann Cole in Los Angeles, California and grew up singing gospel music with her family at the Full Gospel Baptist Church in the Watts neighborhood. After an early marriage to an abusive husband, Arnold was 17 years old with two small children when two friends convinced her to join them in auditioning for Ike Turner, who was looking to hire three new backup singers to replace the original Ikettes trio. 
Arnold, Maxine Smith, and Gloria Scott auditioned and were offered a gig that very night. Arnold, "mesmerized by the beautiful Tina Turner," agreed to perform, which led to the Turners hiring them to join them on the road. With the support of her parents, Arnold left her husband and put her children in their grandparents' care. The Ike & Tina Turner Revue toured the United States on what Arnold called the "Soul Chit'lin Circuit" and eventually made their way to London, England, where Arnold would spend many years making her own way and partying with the most famous (and infamous) British rock stars of the era.
From Los Angeles to London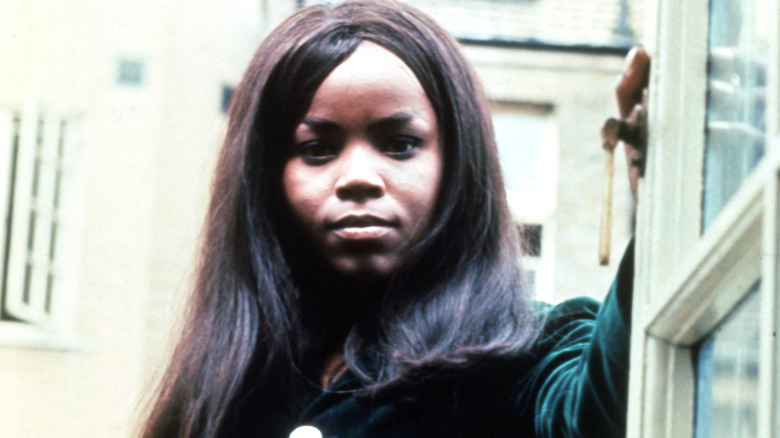 Avalon/Getty Images
In a July 2022 interview with The Telegraph, P.P. Arnold discussed her newly published memoir, "Soul Survivor: The Autobiography," and relayed some extremely dark moments from her career, including being sexually assaulted by her boss, Ike Turner, who trapped her in a room and raped her. This is the first time Arnold has discussed the attack publicly, telling The Telegraph, "What can I say? It was awful. I despised Ike on that level, but I didn't know how to express myself. I was told Tina wanted to get rid of me because Ike was after me. If I had ran to Tina or called my parents, it would have meant I would have to come home." 
Home meant going back to her abusive husband, about whom she said, "He would never hit me on the face because he wouldn't want my parents to know that he was beating me. I didn't go to my parents with it. I just dealt with it." Arnold's father had also physically abused her when she was a child. Says Arnold, "Sadly it was the way it was back then. I think it's a lot to do with slavery and how that affected the Black man's psyche."
When the Ike & Tina Turner Revue got to London, Arnold met and became involved with none other than Mick Jagger of the Rolling Stones, who convinced her to leave the Ikettes and go solo. Arnold became romantically entangled with Jagger and his then-partner, Marianne Faithfull.
P.P. Arnold still loves to sing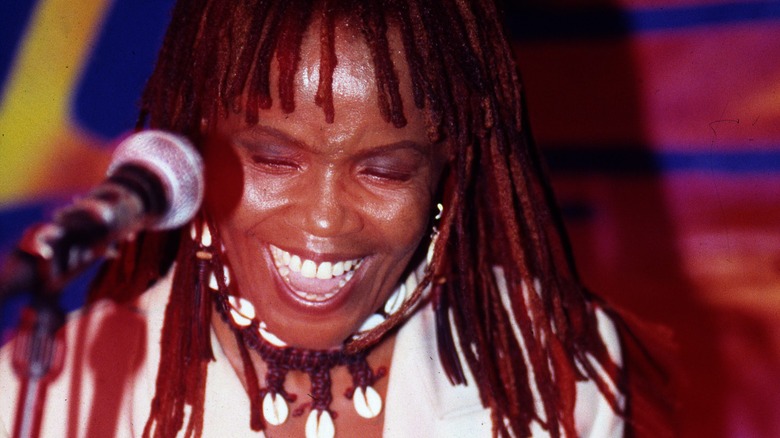 Martyn Goodacre/Getty Images
Per her interview with The Telegraph, Arnold's children joined her in England and she was signed to Immediate Records, the record label founded by the Rolling Stones' manager, Andrew Loog Oldham. Her debut album was called "The First Lady of Immediate" and the first single, released in 1967, was a cover of the Cat Stevens song "The First Cut Is The Deepest," which is still a beloved Northern Soul anthem. As reported by her website, she made a second album, "Kafunta," which consisted of covers of popular songs of the day, including "As Tears Go By," "Eleanor Rigby," and "Angel of the Morning." 
She toured with the Small Faces and put out two singles produced by the Bee Gees' Barry Gibb, but a planned album with Gibb never saw the light of day. Says Arnold, "That was the beginning of my downward spiral ... If I have any regret I would not have taken my kids out of a beautiful safe environment in the Cotswolds and ended up in North Hollywood chasing a record deal." She has made several comebacks over the years, including a part in the '80s Andrew Lloyd Weber musical "Starlight Express" and a 2019  album, "The New Adventures of ... P.P. Arnold," which led to a publishing contract for her memoir. She recently performed at the famed Glastonbury Festival and is living in London once again. Looking back on her younger days, she notes, "I just loved to sing. That's what saved my life."