Why Bob Welch Left Fleetwood Mac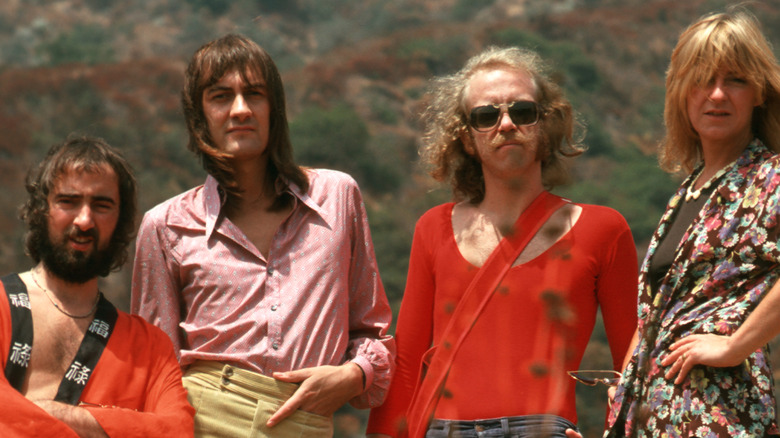 Michael Ochs Archives/Getty Images
When you consider Fleetwood Mac's illustrious and turbulent 50-year career, you may be surprised by the revolving cast of characters that have played with the band throughout the years. An often overlooked yet pivotal period in Fleetwood Mac's history is one which involves songwriter and guitarist, Bob Welch.
When Bob Welch was asked to audition as the band's lead guitarist in England in 1971 (per the Guardian), he inherited a desperate situation, as the group reeled from a domino effect of burnouts. Co-founders Peter Green and Jeremy Spencer had departed the band due to the adverse impact of hallucinogenic drug abuse. Spencer would later go on to join the infamous Children of God cult. 
This left a creative void that needed to be filled. Bob Welch played an integral part in Fleetwood Mac's revival during his short stint with the band, as he managed to record five albums with the group in just three years (per Rolling Stone). Welch's joining heralded in a new stylistic era for the band, shifting them away from their signature British blues rock and toward a more arena-friendly, melodic sound.
During his brief tenure, he also paved the way for the band's eventual global success, despite never personally experiencing its peaks and pitfalls. According to the Guardian, he was also the first to recommend that the band relocate to the United States. With the band seemingly set to take on the world in the early 1970s, what transpired to cause Bob Welch to leave Fleetwood Mac in 1974?
Go Your Own Way: What Led to Bob Welch's Departure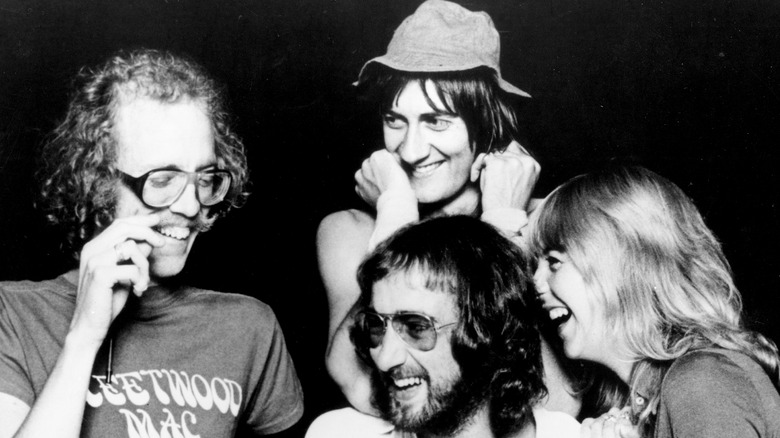 Michael Ochs Archives/Getty Images
While many people fantasize about the glamour and glory that comes with being a rock star, it all inevitably comes with a price. As such, long tours and marathon recording sessions took their toll on Bob Welch (via Time). The first cracks in the dream appeared not long after Welch joined the group when he encountered friction with his bandmate and eventual adversary, David Kirwan.
According to Independent, the two famously came to blows on tour in 1972, with a backstage brawl that resulted in the smashing of a guitar and Kirwan's refusal to go on stage, forcing Welch to pull double duty and attempt to cover both guitarists' parts. Kirwan's departure from the band was all but inevitable as a result of this intoxicated incident.
The key to attending a party is knowing when to leave, as the saying goes, which is maybe why Welch departed the band of his own volition in 1974 after the recording of Fleetwood Mac's ninth studio album "Heroes Are Hard to Find" (via Washington Post). Citing the unfortunate combination of creative burnout and marriage difficulties at home (per Rolling Stone), Bob Welch decided to leave Fleetwood Mac and decided to take his chances as a solo artist.
If you or anyone you know is struggling with addiction issues, help is available. Visit the Substance Abuse and Mental Health Services Administration website or contact SAMHSA's National Helpline at 1-800-662-HELP (4357).
What Matters Most Is the Feeling: Bob Welch's Life Post-Fleetwood Mac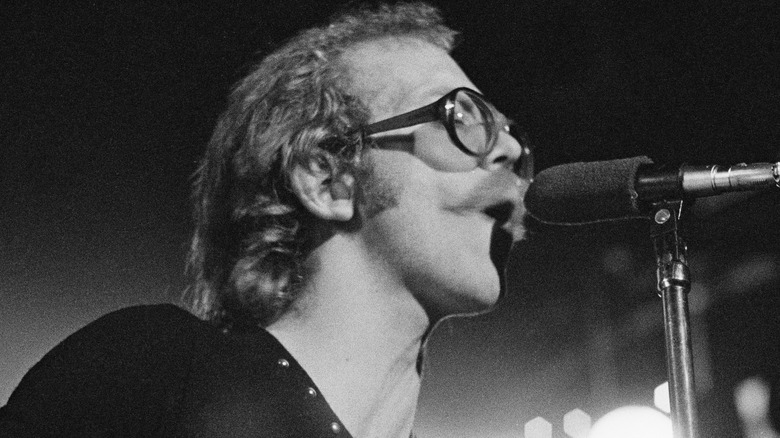 Michael Putland/Getty Images
Bob Welch's solo career appeared promising after he left Fleetwood Mac; his first solo album, 1977's "French Kiss," went platinum (via RIAA), and his revised take on his earlier Fleetwood Mac contribution "Sentimental Lady" surpassed its original, hitting at no. 8 on the Billboard charts. Following Welch's resignation, Fleetwood Mac traveled to the United States to find new bandmates, which led him to the rising folk-duo of Lindsey Buckingham and Stevie Nicks, who catapulted the group to cosmic heights of success. Although this was by no means the end of the band's troubles.
Legal wranglings over underpaid royalties strained Welch's friendship with his former bandmates. This culminated with Welch being wounded by his omission from Fleetwood Mac's 1998 Rock and Roll Hall of Fame induction (per the Guardian). Regardless, Welch stayed close to Mick Fleetwood, who managed his solo career. Despite his difficulties in Fleetwood Mac, Welch maintained a successful solo career after migrating to Nashville in the 1990s, where he remained until his tragic suicide in July 2012.
So, what remains of Bob Welch's legacy with Fleetwood Mac? It's undeniable that Welch contributed greatly to the rich musical tapestry of Fleetwood Mac, and in the words of Mick Fleetwood himself (per NME) "a huge period [of our musical history] was completely ensconced in Bob's work."
If you or anyone you know is having suicidal thoughts, please call the National Suicide Prevention Lifeline at 1-800-273-TALK (8255).