The Killer Nanny Louise Woodward's Connection To The OJ Simpson Case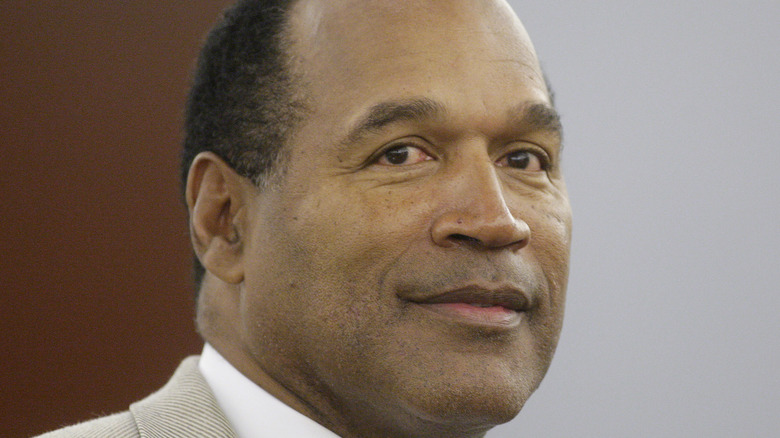 Pool/Getty Images
In 1997, Louise Woodward made headlines when she was charged with the murder of a child who she was supposed to be taking care of. She had been working for the Eappen family in Massachusetts, looking after the couple's two children, Matthew and Brendan, according to The New York Times. Woodward had come to the United States from England after finishing high school to work as an au pair.
Woodward was 18 years old when she was arrested. The press called her "the killer nanny," and there seemed to be a media frenzy around her and all of her court proceedings. Before achieving this notoriety, Woodward lived a quiet life in Elton, England, a small farming community, not far from Liverpool.
After her arrest, she found assistance in navigating her legal situation from someone well-known by many Americans. One of her lawyers was part of O.J. Simpson's so-called dream team who represented him in his trial for the murders of Nicole Brown Simpson and Ronald Goldman.
Barry Scheck defended both O.J. Simpson and Woodward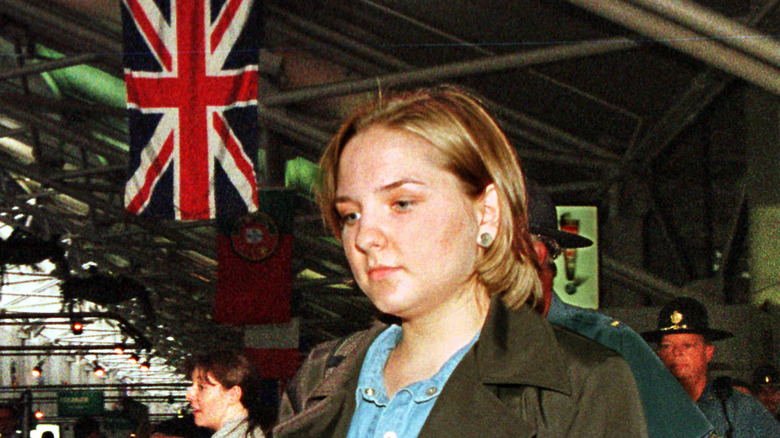 Pool/Getty Images
As Woodward's case went to trial, she had Barry Scheck as a member of her defense team. Scheck had become famous in the legal world for several reasons. He worked as part of O.J. Simpson's defense team because of his experience with DNA evidence, according to the Academy of Achievement. He and his law partner Peter Neufeld had founded the Innocence Project, an organization that reviewed DNA evidence to help those who may have been falsely convicted, in 1992.
Scheck's expertise definitely came in handy as it related to the O.J Simpson case. To help Simpson win an acquittal in 1995, he cross-examined a Los Angeles Police Department criminologist, highlighting issues relating to how the evidence was handled in the case. For the Woodward case, Scheck once again looked for facts to exonerate his client. This time around, he introduced physical findings that contradicted the prosecutors' case against Woodward. The prosecution claimed that Matthew Eappen had been violently shaken and then thrown by Woodward, which led to the infant's death (via The New York Times).
In defense of Woodward, Scheck and the defense team countered that the images of the baby's brain showed signs of a previous injury -– a hairline skull fracture –- that contributed to his death, per the New York Post. The defense maintained that Woodward had only shaken the child slightly, and it was the old fracture that had caused his death.
A risky legal gamble didn't pay off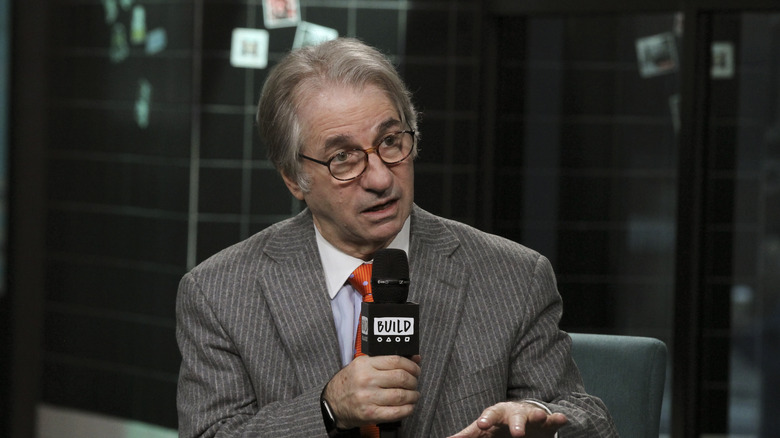 Bennett Raglin/Getty Images
Woodward's defense team used an interesting tactic during the trial. They didn't encourage their client to take a plea agreement nor did they let the jurors have the option to find Woodward guilty of the lesser offense of manslaughter instead of a murder charge (via The Washington Post). The jury would be forced to find her guilty of first or second-degree murder or find her not guilty. Second-degree murder meant that Woodward had killed Matthew Eappen on purpose and carried a possible life sentence, according to The New York Times.
Unlike his past client, O.J. Simpson, Sheck wasn't able to secure an acquittal for Woodward. The jury took three days to deliberate the case, and they came back with a guilty verdict on the charge of second-degree murder. Scheck remained committed to the defense strategy, even after the verdict, saying "There are risks in everything you do,"  per The Washington Post. Woodward continued to insist on her innocence, telling the court that "I don't know what happened to Mattie. I'm not responsible for his death."
Woodward received a life sentence for the crime, but a judge made a change to the charge against her shortly after the verdict came in. According to an Associated Press report, Judge Hiller Zobel dropped Woodward's charge to manslaughter and sentenced her to time served. The British teenager returned home to England after her release.