The Tragic 1993 Death Of Don Myrick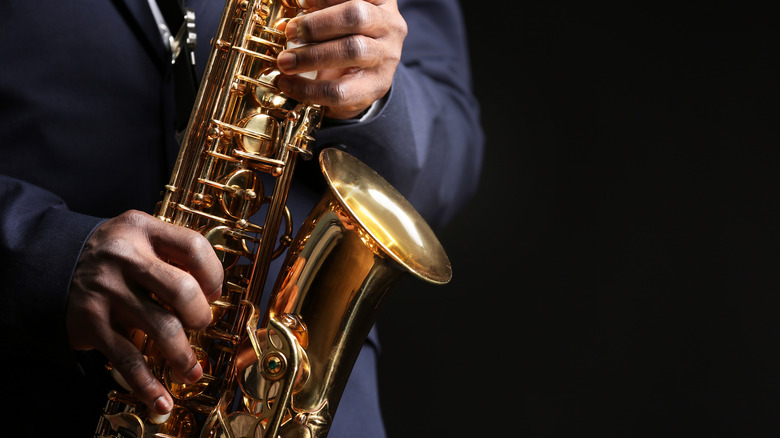 Africa Studio/Shutterstock
Although he might not be a household name, when compared to some of his fellow Earth Wind and Fire alumni, Don Myrick contributed greatly to the group's signature sound throughout his tenure with the band. Playing alto, tenor, and baritone saxes, alongside the flute, Myrick was an integral part of the famous Phenix Horns section, which propelled the band to great heights from the mid-'70s to early '80s.
His virtuosity, highly-expressive playing, and dynamic interplay with the Phenix Horns helped the band land the accolade of a 1977-78 Grammy Awards win for Best Instrumental Performance for the song "Runnin" (via Grammy Awards).
Apart from playing on eight of the group's myriad studio albums, plus one live album (per Discogs), Myrick was a renowned session musician, easily side-stepping over genre lines to play with some of the biggest names in jazz, blues, R&B, funk, soul, rock, pop, and electronic music. Several of these notable collaborators include Howlin' Wolf, Diana Ross, Donny Hathaway, Carlos Santana, and even Phil Collins - Myrick contributed horns to the 80's classic "Sussido" (via All Music). 
However, changes in circumstance are unavoidable, and Myrick, despite keeping a steady career as a session musician, fell on hard times by the end of his life. In his later years, Myrick would also battle leukemia before his untimely and tragic death in 1993. Although he wouldn't be the first or last Earth, Wind, and Fire member to die, his demise is undoubtedly one of the most startling.
The Fatal Incident
In a horrifying incident that could seemingly be plucked from the heartbreaking headlines of the modern day, Don Myrick would meet his untimely demise on the 30th of July 1993 at the hands of the Santa Monica California police department during a botched drugs investigation.
As reported by the Los Angeles Times, Myrick was in his apartment in the Palms district of Los Angeles when police officers, following a tip-off from an informant, arrived at his home at 6:10 am. Initially, their intent was to execute a warrant to search the property as part of an ongoing narcotics investigation regarding two apartments on the property allegedly being used to sell crack cocaine.
The LA Times went on to report that Officer Gary Barbaro entered the apartment through the back sliding door when no one answered. It was here that he crossed paths with Don Myrick. Myrick was fatally shot once in the chest by the officer for carrying what the officer initially thought was a weapon, but which would sadly turn out to be only a black metal butane lighter — used commonly to light barbecue grills.
Myrick was then brought to a nearby hospital, where he would succumb to his wounds shortly afterward. He was only 53 years old when he died. His wife and three daughters survived him.
Reactions and Aftermath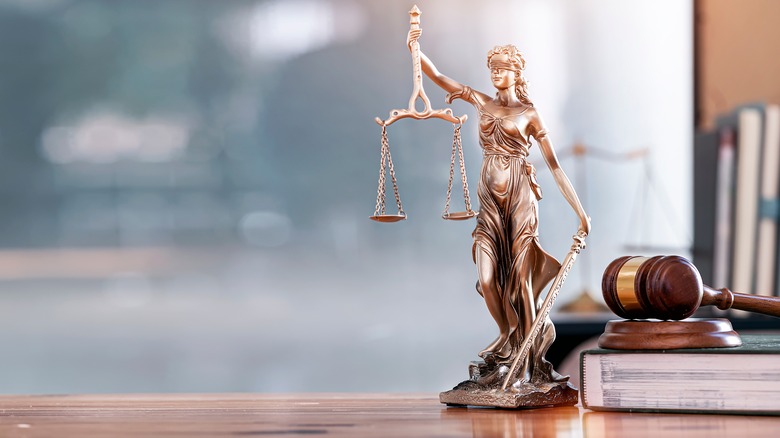 nampix/Shutterstock
Following the aftermath of this deadly shooting, there was a ripple of heartbroken and outraged reactions from across the music world, with many of Myrick's peers, family, and friends expressing shock at this tragic outcome. Larry Dunn, one of Myrick's Earth, Wind & Fire bandmates, reportedly said at his funeral, "To be shot down like a common criminal, it's ridiculous" (via LA Times).
Nevertheless, as with all stories, particularly those involving police mistakes, there are always two sides. Officer Barbaro feared for his life, according to the Santa Monica police department, since the butane lighters Myrick was wielding resembled a pencil gun. They were also perplexed as to why Myrick answered the door while holding it. They further said that after the incident, a search of the apartment turned up rocks of crack cocaine and the paraphernalia used to create them (per LA Times).
However, the police department's accounts of the incident leading up to Myrick's 1993 tragic death failed to placate his family and friends. Just two years later, Myrick's mother, wife, and three daughters brought forward a wrongful death lawsuit against the police department, seeking $1 million in damages (according to a follow-up article by the LA Times).
Unfortunately, Myrick's family wouldn't quite get the justice or the outcome they had hoped for. While the court and district attorney acknowledged that Myrick's tragic death was preventable, the judge only awarded Myrick's family $400,000 of the desired $1 million. This reduced figure was determined based on Myrick's chronic leukemia, which made calculating monetary damages difficult for the court (per LA Times). While this settlement seemed to be a victory in some sense for Myrick's family, his tragic 1993 death was completely avoidable. Nonetheless, Don Myrick left a lasting legacy during his lifetime, and as his tombstone inscription says, "He touched our hearts. The blue winds from heaven and his saxophone" (via Find a Grave).