The Staggering Price Audrey Hepburn's Little Black Dress Sold For At Auction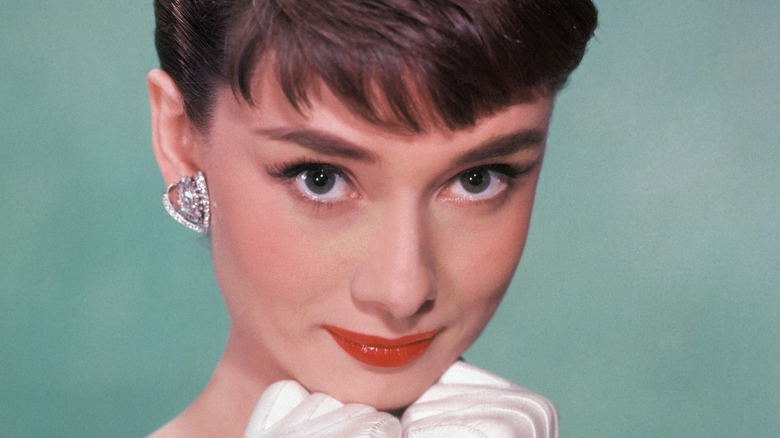 Hulton Archive/Getty Images
The little black dress is one of the most iconic pieces of women's clothing of all time. It is essentially a short-cut black cocktail dress that is considered to be affordable and extremely versatile, especially among working class women. As The Atlantic says, the dress actually has a pretty rich history, and goes all the way back to working class fashion. The dress was designed in 1926 by famous fashion designer Coco Chanel. 
Chanel, known for her famous fashion label, along with her perfume line and more, had created what many people had called "Chanel's Ford." This was in reference to Henry Ford's Model T, signifying a revolutionary invention that would dramatically change the world. And this dress was immensely popularized by none other than the actress Audrey Hepburn. According to Christie's, Hepburn's iconic dress was worn in the 1961 film "Breakfast at Tiffany's," which helped forever cement its place among legendary women's fashion. The original dress worn by Hepburn, however, was eventually auctioned off at Christie's in 2006 for a staggering sum of money. 
Who was audrey hepburn?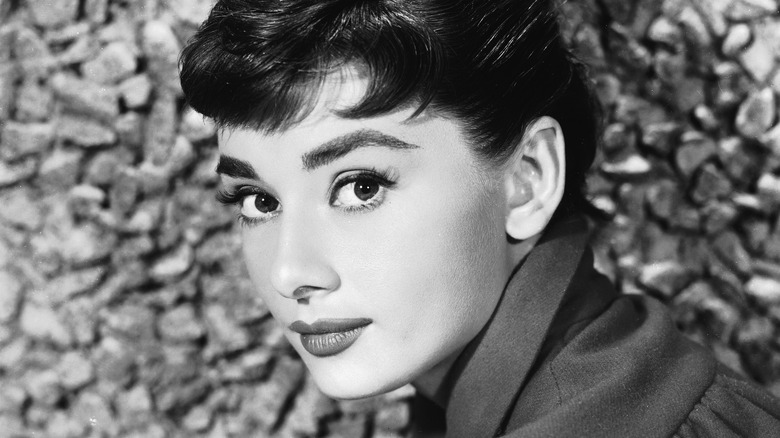 Hulton Archive/Getty Images
Given how prestigious Audrey Hepburn's legacy is, the actress may not need an introduction. Per Britannica, Hepburn was one of the most beloved actresses and humanitarians in her lifetime. She was born in Brussels, Belgium on May 4, 1929, and got her start as a performer at an early age after taking dance lessons. Her family came from royalty, with her mother being a Dutch baroness, and her father an aristocrat. Hepburn had lived through World War II and was even in Holland during its Nazi occupation.  
Hepburn would take up acting and modeling in her 20s, eventually securing a few film roles along the way. As Biography says, she had gotten roles in such productions as "High Button Shoes," "Sauce Tartare," "Sauce Piquante," "Lavender Hill Mob," "Young Wives' Tales," and more. Making her transition to film, Audrey had starred in what would arguably be her most famous role ever, Holly Golightly in "Breakfast at Tiffany's." 
Audrey Hepburn's little black dress sold for an enormous amount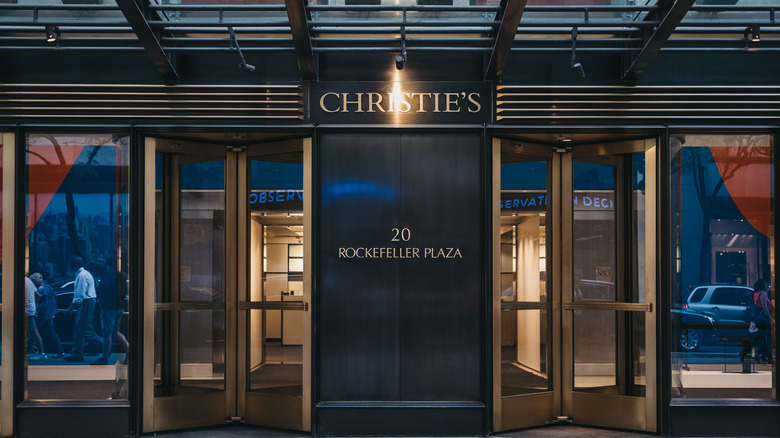 Alena Veasey/Shutterstock
The little black dress has had a very prolific lifespan. As said by the Atlantic, the dress carried the reputation of being the workhorse of women's fashion, a uniform of universality for all occasions. At the time, Vogue magazine editors said that the dress's ubiquity was inevitable back in 1926. However, this is somewhat of a misleading prediction. Many working-class women had already been wearing the dress well before that statement. This is because the dress was actually a symbol of servitude and low-income status for a while, only becoming high fashion later on. 
Audrey Hepburn would go to popularize the dress in her 1961 film "Breakfast at Tiffany's." That same dress would eventually be auctioned off at one of the most famous auction houses in the world, Christie's. As Christie's says, the iconic outfit was created by designer Hubert de Givenchy for the film and would eventually become one of Hepburn's most iconic looks. It was eventually sold at Christie's as part of a fundraiser for a staggering $800,000, the proceeds reportedly going towards helping impoverished children (via Reuters).