The Trainer Who Impacted Mike Tyson's Life In An Unexpected Way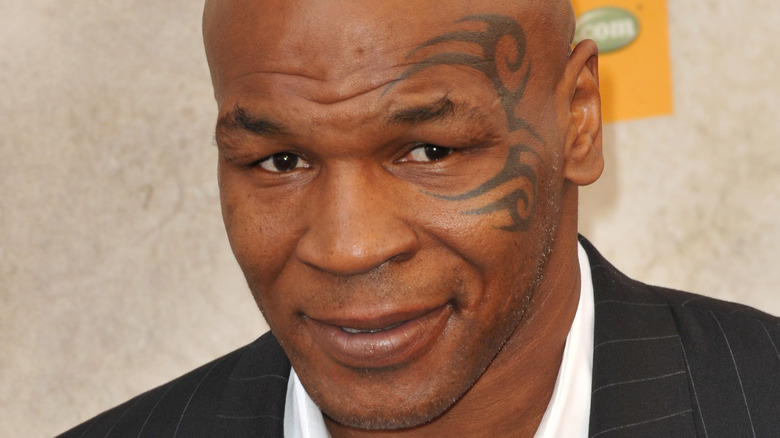 Featureflash Photo Agency/Shutterstock
It's a cliché to say that legendary heavyweight champion Mike Tyson has had a rough life, but many people fail to understand just how rough. He has claimed to have been arrested well over 30 times, perhaps 40 times by the age of 12. (What were you doing at age 12?) As Heavy reports, he spent his childhood in a reform school for his repeated violent crimes (like knocking out unsuspecting strangers on the street and robbing them). His mother, who died when Tyson was 16, "would beat [his] ass so bad, in front of the police." As an adult, Tyson would go to prison for rape, and famously bit off a piece of Evander Holyfield's ear in a moment of frustration during their bout. Healthy, well-adjusted people simply don't live like this.
But Tyson's miserable youth had one positive role model, a father figure Tyson would thank for making his astonishing career possible. That man was Constantine "Cus" D'Amato, trainer of champions.
Cus D'Amato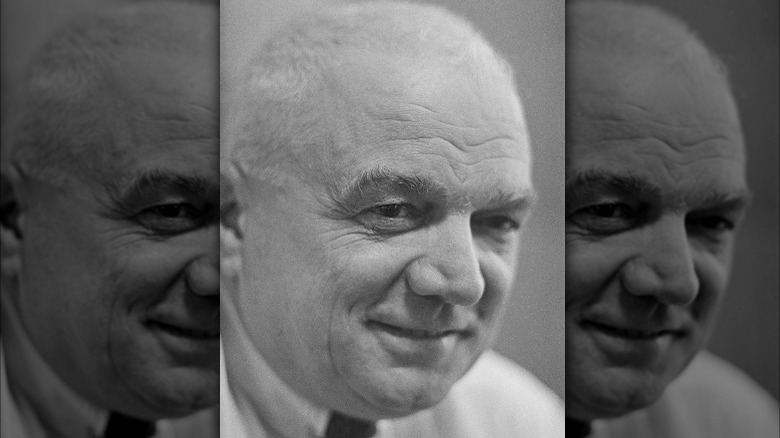 Bob Haswell/Getty Images
Short, bald, one-eyed, 58 years older than Iron Mike, Cus D'Amato grew up in an Italian-American ghetto in the Bronx, according to the International Boxing Hall of Fame and Boxing Daily. A promising fighter in the featherweight and lightweight classes, D'Amato lost an eye in a brawl (or to a beating from his father, depending on which story you believe), depriving him of a chance to go professional. At 22 he turned his talents to coaching. 
Boxing Daily reports that D'Amato had considered the Catholic priesthood before dedicating himself to his sport, and there was something of the confessor in his mentorship of young fighters. Powerful middleweight Rocky Graziano was one of D'Amato's pupils, and D'Amato accompanied José Torres and Floyd Patterson to separate Olympic Games before seeing them off on professional careers. 
D'Amato taught a distinctive, defensive style of boxing that has come to be known as the "peekaboo." His fighters learned to creep up on their opponent with both hands guarding their face, closing the gap and waiting for a chance to deliver a power punch. The most famous practitioner of this style, of course, was Tyson.
A coach and a father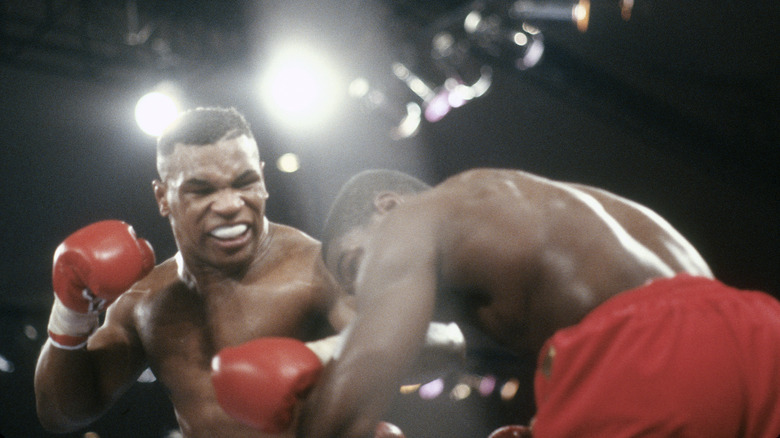 Focus On Sport/Getty Images
In 1980, the 14-year-old Tyson was at a reform school not far from D'Amato's gym in New York. According to Sportscasting, a teacher at the school took note of how well the powerful teenager went through boxing exercises. This teacher called D'Amato, and soon Tyson was taking lessons down the street. The peekaboo style suited Tyson's relatively short build perfectly.
D'Amato may have been the first serious father figure Tyson ever had. "I could see that he was totally in control of everything there," Tyson would later write. It must have been a relief for a boy whose life had always been out of control to undergo the discipline, and accept the respect, of such a man. Four years later, when Tyson's mother died, D'Amato became Tyson's legal guardian. He remained, as Sportscasting puts it, "the only person to strike fear in Tyson."
It was a healthy relationship, perhaps the first in Tyson's life, but it was short-lived. D'Amato died in 1985, when Tyson was still 19. A stretch of East 14th Street in New York now bears his name (via Village Presentation).