Inside The Relationship Between Peter Gabriel And Phil Collins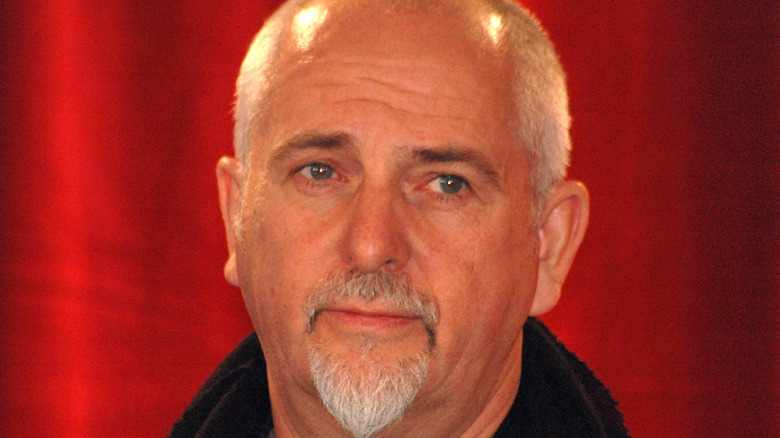 360b/Shutterstock
Genesis was formed in the late 1960s in Surrey, and the band has changed its lineup through the years. In August 1975, one of the band's original members, Peter Gabriel, announced that he was leaving the group. Before the news broke, there were already speculations about his departure, which was confirmed via a statement published by newspapers (via Horizons Radio). In it, Gabriel said that he wanted to focus more on his family, among other things. He also stated that there was no bad blood between him and the remaining Genesis band members and that leaving the band had been in his mind for some time.
Gabriel's departure left Genesis without a lead singer, but drummer Phil Collins, who joined the band in 1970, stepped up to the plate and became the new frontman. As reported by Rock Celebrities, it was known that Gabriel and Collins had some creative differences, and when the latter became Genesis' new vocalist, rumors started circulating that Gabriel left because Collins wanted him out.
Phil Collins had nothing to do with Peter Gabriel's departure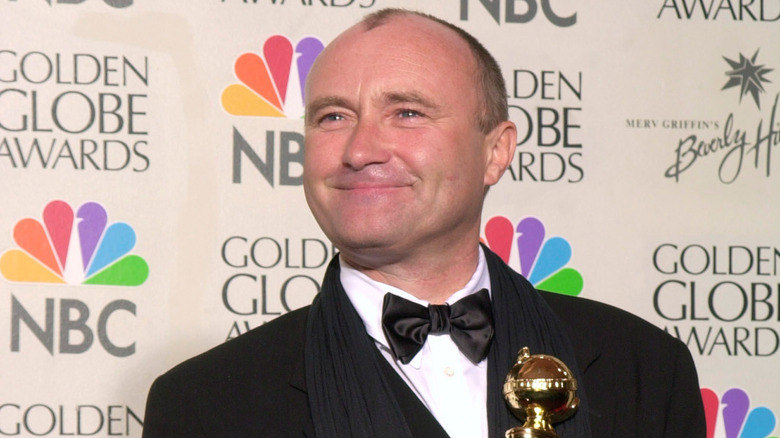 Featureflash Photo Agency/Shutterstock
In an interview with Louder Sound, Peter Gabriel revealed the primary reason for his departure from Genesis. In 1974, his wife gave birth to their daughter, but there were complications that resulted in the baby fighting for her life. At that time, Gabriel was recording with the band hours away, which made it difficult for him to go back and forth between work and his family. His daughter survived, and Gabriel knew that from then on, he had to put his family first.
He expressed his desire to leave Genesis in late 1974, but the band was in the middle of a tour, and he agreed to stay for six more months in order to give the band time to transition without him. Gabriel was requested not to say anything publicly before the six months were over. According to Rock Celebrities, Genesis held auditions to find a new vocalist, but they weren't able to find anyone that fit what they were looking for. It was then when the band decided that Phil Collins should step up to the plate. He addressed Gabriel's departure in an interview and said that despite their differences, he loved Gabriel and never wanted him to leave Genesis. "I didn't want to be the singer. I didn't want him to leave. I just took over because someone had to," he stated, denying the rumor that he wanted Gabriel out.
Peter Gabriel attended Genesis' reunion concert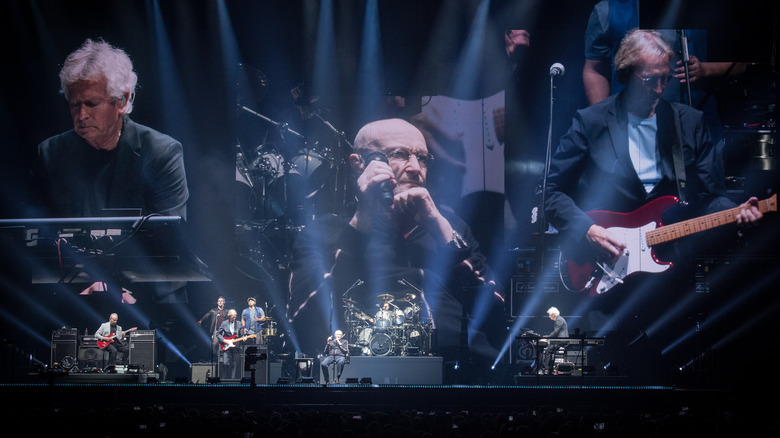 David Wolff - Patrick/Getty Images
After a 13-year hiatus, Genesis reunited for a series of concerts across North America and Europe. The tour started on September 20, 2021, and ended with a final show on March 20, 2022, at the O2 Arena in London. Although he didn't join his former bandmates on stage, Peter Gabriel attended the last concert to support the group, as reported by Vulture. The Genesis Twitter account also posted a photo of Gabriel and Collins hanging out backstage.
Nic Collins, Phil's son who played the drums during the duration of the tour, shared with Rolling Stone what it was like to see Gabriel there. He said it was his first time meeting his father's former bandmate, and there was a great vibe for the final show. He further stated that Gabriel greatly impacted his father's life, and it was good to finally meet him. In return, Gabriel told Nic that despite leaving the band in 1975, the final show was important for him. "This is the end of something I was part of," Gabriel said.