Old Hollywood Star George Raft Turned Down More Scripts Than Anyone Realized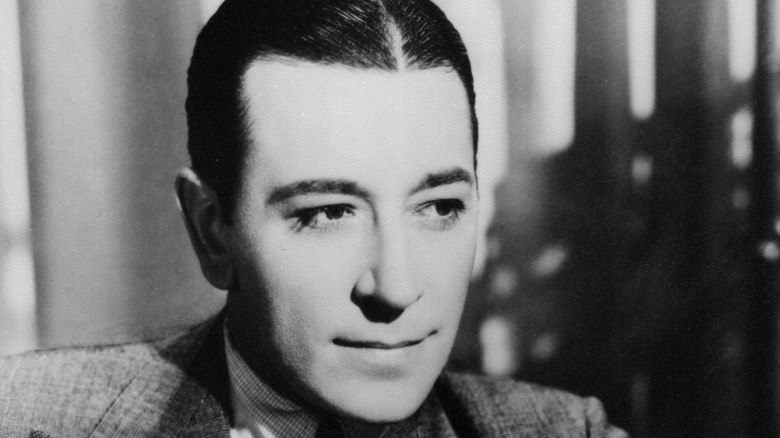 Hulton Archive/Getty Images
George Raft embodies so many of the qualities that typify the classic Hollywood leading man persona — handsome, charming, humorous, mysterious — even when he didn't quite reach the iconic status of contemporaries like Humphrey Bogart or Cary Grant. Because of his unique formative years, Raft's film career was dominated by roles that involved him either being a tough gangster or a dapper dancer. According to FilmInk, some of his earliest jobs included working for Prohibition-era gangster Owney Madden and was even friends with Bugsy Siegel. Balancing out his more felonious activities, however, was his fancy footwork which led to him dancing professionally in various shows.
FilmInk states that, while on tour, Raft ended up in Los Angeles and it wasn't long before his good looks and stage presence led to him getting some small roles in films like 1929's "Side Street" and 1931's "Palmy Days." However, his first role of note was playing Spencer Tracy's bodyguard in 1931's "Quick Millions," which showcased both his sinister and balletic charisma. Raft's career took another upturn when legendary director Howard Hawks cast him as Paul Muni's crony in 1932's "Scarface." Again, it wasn't a major role, but it further showcased his talent as an actor, and because the film was a hit, it led to a long-term contract with Paramount Pictures. It seemed that Raft was poised to become a major Hollywood star.
Why he turned down so many scripts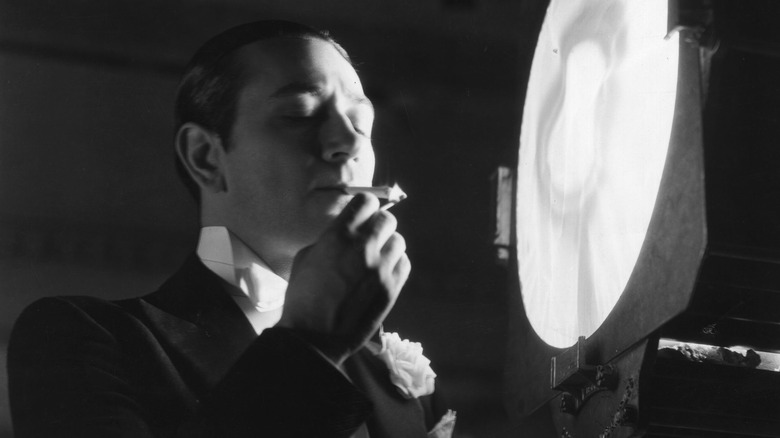 Hulton Archive/Getty Images
While George Raft was on the brink of joining the ranks of Tinseltown's greatest screen legends, his tendency to turn numerous roles — many of which were in films that went on to become classics — held him back. As stated in FilmInk, he started this rejection roll when he turned down the lead role in 1933's "The Story of Temple Drake" which, to be fair, ended up flopping and most likely wouldn't have done anything for his career. However, the fact that he dodged this bullet probably got to his head and it became a habit, which reared its ugly head whenever he felt that the role didn't offer him enough screen time, such as when he turned down the male lead role in 1934's "Belle of the Nineties," believing that he'd be playing second fiddle to Mae West. Between Raft and West, which one is more remembered today?
As Raft turned down more roles, his reasons for rejecting them also increased. For example, FilmInk states that he refused to appear in 1936's "The Princess Comes Across," which starred another silver screen idol, because he thought the cameraman wouldn't give him enough attention. Another silly reason that Raft said no to a role was because he didn't want to play an unpleasant character; the character in question was a gangster in 1937's "Dead End," which was based on a hit Broadway play, directed by beloved director William Wyler, and would eventually become a hit with Humphrey Bogart in the role.
A long, slow career descent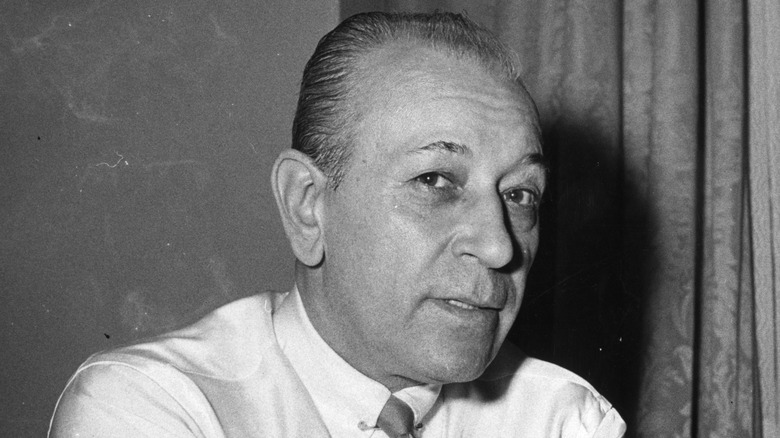 Evening Standard/Getty Images
By 1939 Paramount ended Raft's contract and he started working with Warner Bros. Despite the many mistakes George Raft made throughout his career, he somehow kept appearing in film and TV projects over the course of 50 years, per IMDb. Still, compounding the fact that he passed on many classic roles is the fact that he spent much of his time as an actor starring in films that are largely forgotten today. One of those films was the "Casablanca" rip-off, 1943's "Background to Danger" for which, according to FilmInk, he demanded rewrites to make his character more redeemable. This was a habit of Raft's, and because of his ego and strident requests, he and Warner Bros ended their relationship in 1942.
As stated in FilmInk, the end of the 1940s saw Raft's star falling. He'd appeared in several films that made money, like 1947's "Intrigue" and 1948's "Race Street," but he wasn't the same draw as he was just a few years earlier. It was during this time when televisions were beginning to become more commonplace in American homes, which meant that many audiences were now getting their entertainment without having to go to movie theaters. This didn't help Raft's career either, and he appeared in a string of low-budget films throughout the 1950s. While he appeared in a few hit films, including 1954's "Rogue Cop" and 1958's "Around the World in 80 Days," briefly recapturing the success that he had in his heyday, his big screen success didn't last. Still, he kept acting until his death in 1980.