How Cary Grant Got His Name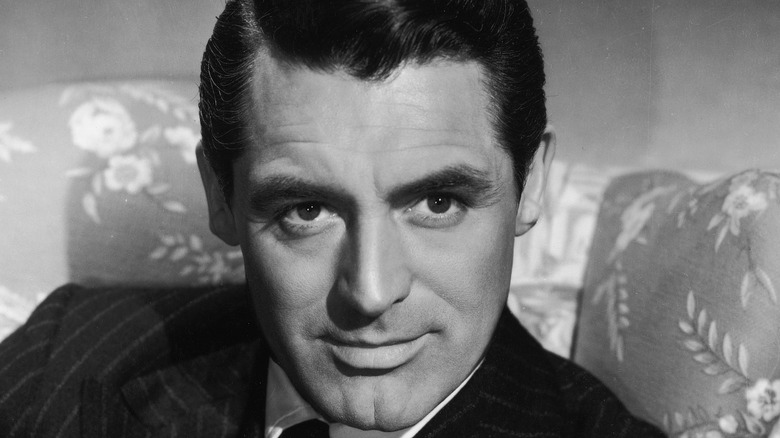 Getty Images/Getty Images
Cary Grant was the iconic star of films like "Bringing Up Baby," "North by Northwest," and "Charade." But perhaps his greatest role was the persona of Cary Grant! In fact, he often said that he wished he was Cary Grant, according to the Los Angeles Review of Books. 
Grant was actually born Archibald Leach in Bristol, England, in 1904, Biography reports. Despite his suave, aristocratic on-screen persona, he came from a working-class background and had a tumultuous early life. His father, a clothing presser, abandoned his family to be with another woman, and his mother was committed to a psychiatric institution (per The New Yorker). Leach was initially told she had died.
Leach found his place in the world through show business. He joined a comedy troupe at the age of 13 and followed them to New York City when he was 16. It was here that he left the group to pursue his own career in show business. This experience taught him acrobatic skills like stilt-walking that would later inform his on-screen persona. 
"Despite the cool reserve of Mr. Grant's film persona, there remained an understated physicality to his comedic approach," The New York Times wrote in his obituary.
From Leach to Grant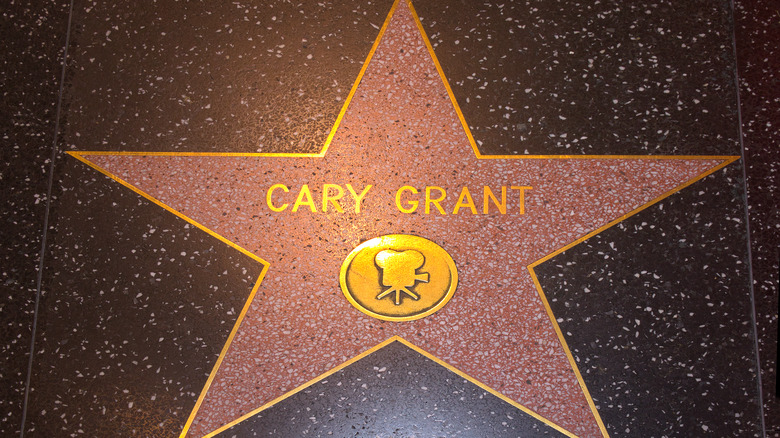 Elliott Cowand Jr/Shutterstock
After arriving in New York City, Archibald Leach spent a decade honing his skills in vaudeville and on Broadway, according to The New Yorker. In 1931, he played the role of Cary Lockwood in the Broadway musical "Nikki," The New York Times recounted. He then drove to Hollywood and took a successful screen test for Paramount Studios president B.P. Schulberg. However, Hollywood executives didn't like his given name. His friends suggested he use the name of his recent Broadway part: Cary Lockwood. The executives liked the name Cary but thought Lockwood was too long, so they ran through a list of surnames and settled on Grant. A star was born.
Grant didn't entirely jettison his first name, however. He named his dog Archibald, and various hints at his origins turn up as Easter eggs in his films. "Archie Leach" appears on a gravestone in 1944's "Arsenic and Old Lace," and in 1940's "His Girl Friday," Grant's character remarks that "the last person who said that to me was Archie Leach, just a week before he cut his throat."