Michael Jackson's Invincible Album Cost A Staggering Amount To Make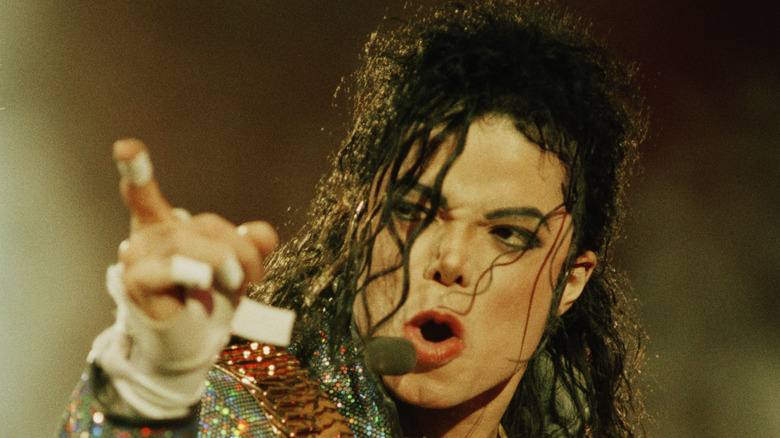 Dave Benett/Getty Images
Some talents transcend their medium. Vincent van Gogh, tragically under appreciated in his own lifetime (according to Artland Magazine, only a scant few recognized his ability, such as brother Theo van Gogh), is now regarded as one of the greatest ever to grace a canvas with his brush. His paintings aren't just magnificent works of art, they represent something even greater than that.
A select few musicians enjoy that sort of legendary status too. The likes of Whitney Houston, Elvis Presley, Prince, and David Bowie may have sadly left us, but each of them achieved eternal renown in the music industry. The same is true of Michael Jackson.
In 2006, Jackson's official website reported, Guinness World Records deemed the star "the first entertainer to have officially ratified sales of more than 100 million albums outside the USA." It was just one more remarkable milestone in a career that was defined by them. While the chart-shattering "Thriller"album was undeniably a sensation, the artist's later release, "Invincible," was reportedly the most expensive to make. 
It was reportedly the most expensive album ever made at the time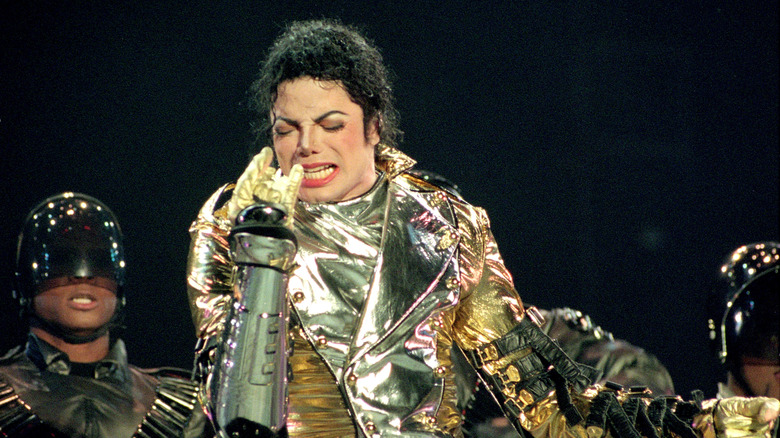 Phil Walter/Getty Images
2001's "Invincible" was a deeply poignant album for Jackson. As his official website reports, the hitmaker released a series of very personal messages with it, in which he gave special thanks to, among many others, his children ("TO PRINCE AND PARIS... You give me the greatest joy I have ever known in my entire life. I love you both from the bottom of my heart... now and forever...," he wrote), his parents, and his grandmother.
According to AllMusic's Stephen Thomas Erlewine, the album would also come at a crucial time in Jackson's career. "Lack of commercial success, combined with a fading reputation as a trailblazer, a truly ugly public scandal, and swirling rumors about his diminishing finances, along with a huge wait between albums" defined the star in 2001, and there was an awful lot riding on this new album.
Jackson's big push to remind everyone that he was a megastar didn't come cheap. As The Guardian reported in September of 2006, "Invincible" was a colossal project for him: 50 different songs were made for the album over a five-year period, according to the outlet, with many slowly eliminated before the final tracklist was determined. Along the way, according to The Guardian, the process cost $30 million, which reportedly made "Invincible" the priciest album ever made.
The album could have been even more of a success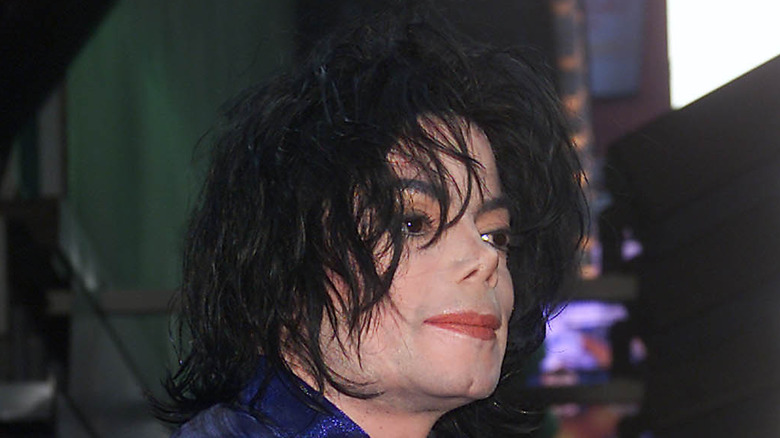 Evan Agostini/Getty Images
Sometimes, as they say, you have to spend money to make money. Take the iconic "Avatar," for instance. According to Celebrity Net Worth, creating the fantasy epic cost a dizzying $300 million, but there was an astonishing return on that investment. By August 2011, "Avatar" had made a colossal 2.78 billion. Intriguingly, Guinness World Records adds, it remains the world's highest-grossing movie ($2.8 billion), having briefly lost that title to "Avengers: Endgame" and then reclaiming it after being re-released in Chinese theaters.
Jackson's "Invincible" cost only one-tenth of what "Avatar" did, but it's still a sizeable amount. The question is, how did the album fare? Did it represent $30 million-worth of chart success? Perhaps not.
As Billboard stated at the time, the album shot straight to the top spot of The Billboard 200, scoring U.S. sales of 366,300 in its first week on sale. Per Bloomberg News in 2017, "Invincible" went on to sell eight million copies, which would have been "a hit for any other artist" but seemingly not for one of Jackson's caliber. For him, per MTV, the fault was Sony's, as a schism between the artist and the company led to lacking promotion for the album.