The Unsolved 1993 Disappearance Of Tricia Reitler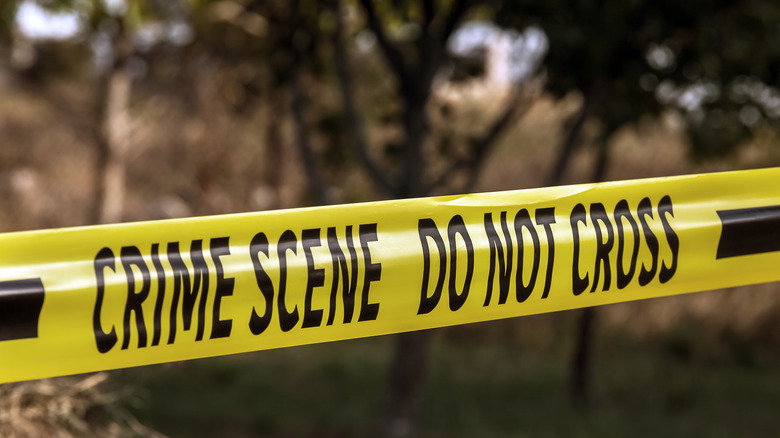 Openfinal/Shutterstock
There is something unsettling about unsolved mysteries and serial killers that seems to draw people to them. The true crime genre is a popular one, with hit shows like "Tiger King," "American Murder: The Family Next Door," among many others. However, the genre is not without its fair share of problems and critics. As The Ringer says, true crime shows can fall into the trap of humanizing the killer and not the victim. Sometimes these shows even face legal action, such as the lawsuit levied against Netflix's "Making a Murderer" show (per Fox Business). There's also the matter of making prestige TV dramas based on real-life traumatic events. This could make victims and family members of victims re-experience trauma from seeing these documentaries and shows. On the other hand, these shows can raise awareness of cases that have gone cold.
One particularly popular show is Apple TV+'s "Black Bird," a drama that deals with real-life convicted serial killer Larry Hall. Hall is suspected of kidnapping and killing Tricia Reitler according to the Charley Project. Reitler, who was a 19-year-old college student at the time, went missing in 1993. Her disappearance has been unsolved ever since.
Who is Tricia Reitler?
The tragic story of Tricia Reitler's disappearance started 29 years ago. According to the Charley Project, Reitler had studied at Indiana Wesleyan University in Marion as a psychology major. Reitler's grades were often high and the freshman was known as a diligent student. The incident happened on March 29, 1993, when Reitler took a break from writing a term paper. She went to a store for soda and was never seen again.
It's important to note that Reitler is neither confirmed dead nor alive, as the investigation is still ongoing. With that being said, there are some clues that point to convicted serial killer Larry Hall being responsible for her disappearance. As The Cinemaholic says, federal prosecutor Lawrence Beaumont pursued this suspicion by sending convicted drug dealer Jimmy Keene to the same prison as Hall in order to fish out a confession, in return for Keene's possible release.
What we know about the investigation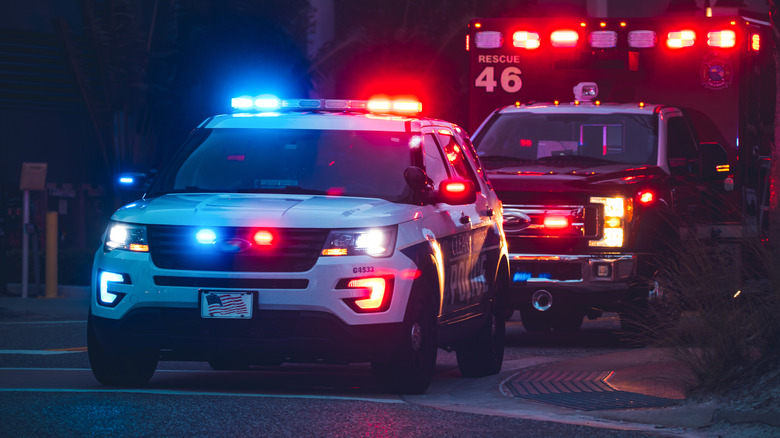 Artiom Photo/Shutterstock
While the investigation into Tricia Reitler's disappearance is still unsolved, there are some key details surrounding the case so far. The prime suspect at the moment is convicted kidnapper Larry Hall. As Newsweek says, Larry Hall is a convicted serial killer and kidnapper who is suspected of killing at least 14 women, though he might have had a total of 40 victims. Hall was first approached by police officers after being accused of stalking by multiple women. Eventually, a 15-year-old girl by the name of Jessica Roach went missing and was found dead in 1993 in Perrysville, Indiana. This was enough to earn Hall a life sentence in prison, as he was convicted in 1995 of kidnapping and murder. Hall had also confessed to murdering Roach in 1996.
As The Cinemaholic says, Jimmy Keene had a conversation with Hall in prison and was apparently able to gather some seemingly incriminating quotes. Hall had told Keene that, "When I tried to kiss [Tricia], she started like going crazy on me, and hitting me, and punching me, and wanting to get out of the van," according to Keene's book "In with the Devil: A Fallen Hero, a Serial Killer, and a Dangerous Bargain for Redemption." As reported, police have yet to find physical evidence that could directly convict Hall of the crime.