The Unsolved 1992 Disappearance Of Laurie Depies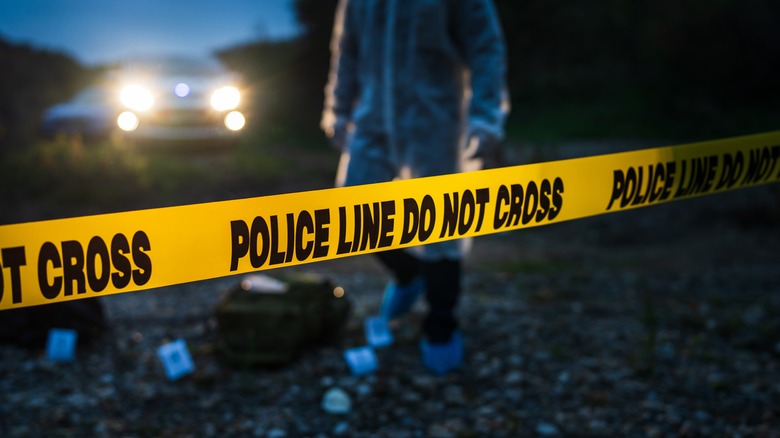 Miljan Zivkovic/Shutterstock
Few things are more painful than a loved one who has gone missing. Just imagine saying "see you in a few" to a loved one who's heading to the store, and then waiting five minutes, waiting 30 minutes, waiting overnight, waiting for a month, more, more, and never hearing from them again. Having no closure, no resolution, and no knowledge of what happened must sometimes be even worse than knowing.
Unbelievably, this is exactly what happens for those left behind by the 600,000 individuals who disappear every year in the United States alone, as the National Missing and Unidentified Persons System (NamUs) reports. In most cases, circumstances resolve themselves fairly quickly. Those that don't are referred to as "cold cases." Moreover, over 4,400 unidentified bodies are recovered every year; 1,000 of those individuals remain unidentified one year later.
But what about a case where someone is lost not only for years, but decades — three, in fact? Such is the case with Laurie Jean Depies, who vanished in 1992 and has yet to be seen again. As WSAW reports, the 20-year-old Depies was on her way to her boyfriend's house from her job at the Fox River Mall in Appleton, Wisconsin, on August 19. A friend had walked Depies to her car, said goodbye, and then Depies arrived at her boyfriend's apartment complex. He waited, and waited for her to arrive at his door, but she never knocked. The police found her vehicle locked, with a styrofoam cup on top. No one has seen her since. 
An unresolved confession
Marc Truebenbach, Laurie Jean Depies' boyfriend at the time, is the one who found Depies' car, as ABC News reports. "I had seen her earlier in the day and she had gone that day and bought a present for me that she was all excited to give to me," he said. "We heard her car pull up and after a couple of minutes, we were like, where is she. It went from one minute thinking maybe she's goofing around to okay, something is not right." Truebenbach also said, "You still never forget that person ... we talked a little bit about marriage. I often wonder if this had never happened, would we be married, would we still be together." 
Depies' loved ones have also endured a confession from an alleged murderer that went nowhere. In 2011, then-48-year-old Larry DeWayne Hall (above) confessed to the Menasha, Wisconsin police that he had kidnapped and murdered Depies. Hall was one of the police's original suspects in 1995, as they'd found a notebook in his car with Depies' name and place of work on it. But there wasn't any concrete evidence proving his guilt; there still isn't. That being said, Hall is already serving a life sentence for the kidnapping of a girl the year after Depies went missing.
Depies' family described her as "lighthearted and never grumpy," according to ABC News. As for Truebenbach, the case is already closed: "If [Hall] lives to be extremely old man and has to suffer in prison his whole life, I have no problem with that."
Still missing 30 years later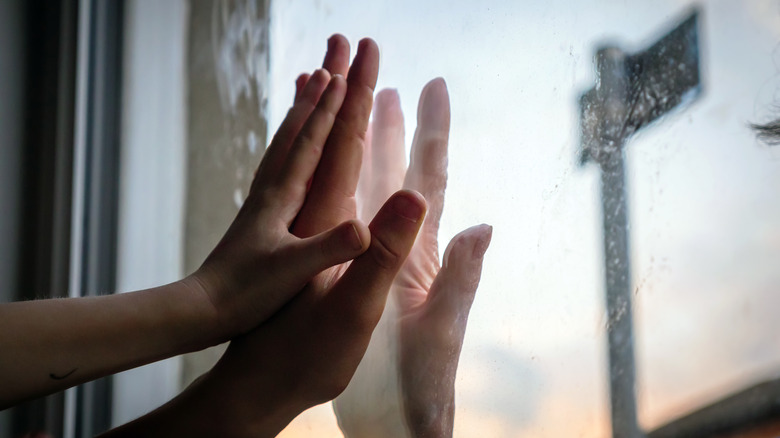 Jevanto Productions/Shutterstock
Despite all available evidence pointing to Larry DeWayne Hall's guilt, Laurie Jean Depies' disappearance remains a true, unresolved "cold case." Depies' mother, Mary Wegner, still mourns. In 2011 she stated, "The unfortunate thing is I only have the memories of her first 20 years. I don't know that you can ever really have closure ... there's still some loose ends that I feel need to be followed up, including finding the remains of my daughter" (via ABC News). Note that this statement implies that Wegner had already accepted that her daughter was not merely missing, but dead.
Wegner, like Truebenbach, took Hall's confession for truth. "It was kind of hard to take because you never think ... they always told us that usually something like this happens by someone the person knows, so to have Larry Hall out of the clear blue sky be accused of this and admitting to it ... It's hurt and sadness and knowing what she might have suffered." Hall, it should be noted, went so far as to sign a written confession, as CBS News reports.
As We Are Green Bay says, Depies' case was handed over to the Wisconsin Department of Justice (DOJ) after its lead investigator retired. No further breakthroughs have been made, although police are on the lookout for any and all clues. The podcast "Cold Case: Frozen Tundra" highlighted Depies' disappearance on their May 3 episode