How Hollywood Really Felt About James Dean's CGI Resurrection In Finding Jack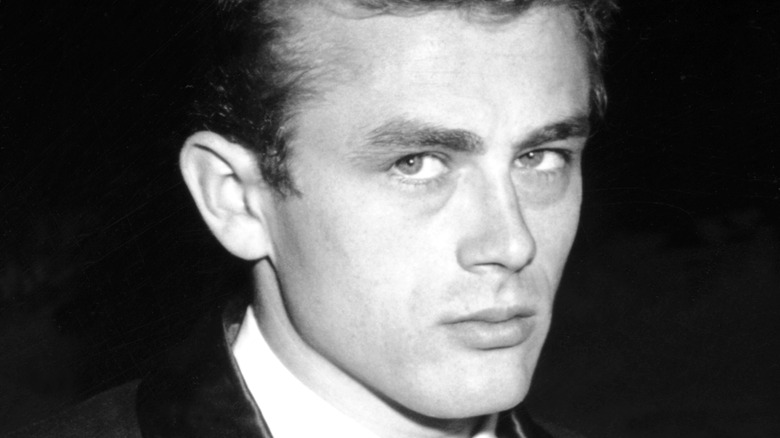 Michael Ochs Archives/Getty Images
The Hollywood Reporter revealed that Anton Ernst and Tati Golykh were going to film an adaptation of Gareth Crocker's novel, "Finding Jack," which tells the story of the more than 10,000 military dogs that were released following the Vietnam War. The film was set to be produced by Ernst and Golykh's production company, Magic City Films, and even had a song written for the film by Academy Award-nominated songwriter Diane Warren. While "Finding Jack" has since been shelved, one of the more interesting aspects of the film that's worth returning to is who was going to play one of the leads, and that is James Dean, who's been dead since 1955.
But how could an actor who's been dead for more than six decades be cast in a film now? Through the use of CGI, of course. For this particular project, the goal was to employ original footage and photos of the late actor to digitally recreate him, with another actor voicing him. While it begs the question of why not simply cast an actor who embodies Dean's qualities, co-director Anton Ernst told the Hollywood Reporter that they "searched high and low for the perfect character to portray the role of Rogan, which has some extreme complex character arcs, and after months of research, we decided on James Dean."
Hollywood's reactions to James Dean's return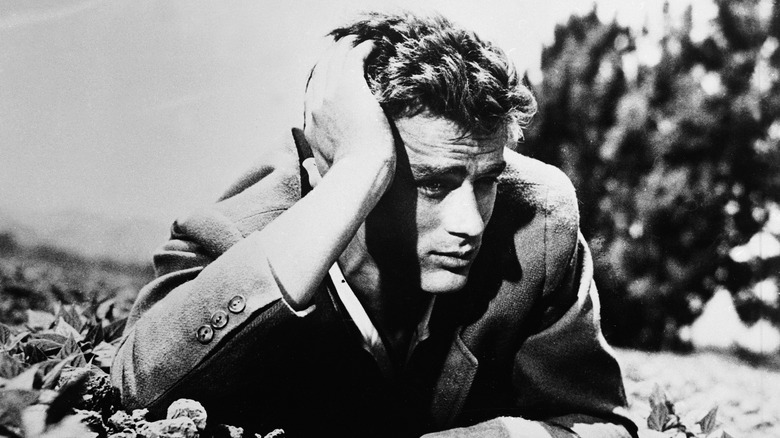 Hulton Archive/Getty Images
However, the reaction from Hollywood to James Dean's "casting" in a modern film has been less than positive. Actor Chris Evans opined on Twitter that "I'm sure he'd be thrilled. This is awful. Maybe we can get a computer to paint us a new Picasso. Or write a couple new John Lennon tunes." Evans wasn't the only actor to take to Twitter to vent their frustration; "The Lord of the Rings"' Elijah Wood stated that "this shouldn't be a thing," while Dylan Sprouse of "The Suite Life of Zack & Cody"-fame tweeted that the move was like robbing the "graves of dead icons" to "milk the masses for less!"
As per Entertainment Weekly, Zelda Williams, whose father was legendary actor and comedian Robin Williams, stated in a since-deleted tweet that digitally recreating Jame Dean was "puppeteering the dead for their 'clout'," and highlighted potential scenarios in which major companies use the likenesses of deceased entertainers to sell their products. It should be noted that, prior to his passing, Robin Williams ensured that his likeness wouldn't be used in any form of advertising for 25 years after his death, as stated in the Hollywood Reporter.
Finding Jack's directors respond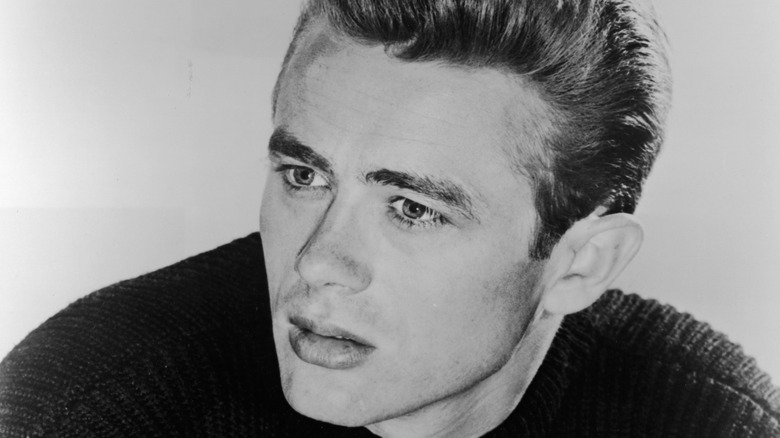 Hulton Archive/Getty Images
While the reception to "Finding Jack" featuring a computer-generated version of James Dean was pretty negative within the film industry, directors Anton Ernst and Tati Golykh defended their decision. Ernst himself told Entertainment Weekly that "as we said to the family, we'll do everything to be [respectful] of his legacy and ensure that it's not perceived or treated as a gimmick. We'll treat it with a seriousness that a cultural icon of his status deserves."
Not only that, but it also seemed (at the time, at least) that there were potential plans to bring back other deceased screen icons for various projects. According to the Hollywood Reporter, Mark Roesler, CEO of CMG Worldwide, which represents Dean's family as well as a plethora of other entertainment personalities, stated that, "this opens up a whole new opportunity for many of our clients who are no longer with us." Ernst joined in on the discussion for how CGI could be used to "resurrect" other famous figures, saying, "our partners in South Africa are very excited about this, as this technology would also be employed down the line to recreate historical icons such as Nelson Mandela to tell stories of cultural heritage significance."