The True Story Behind Sam Cooke's A Change Is Gonna Come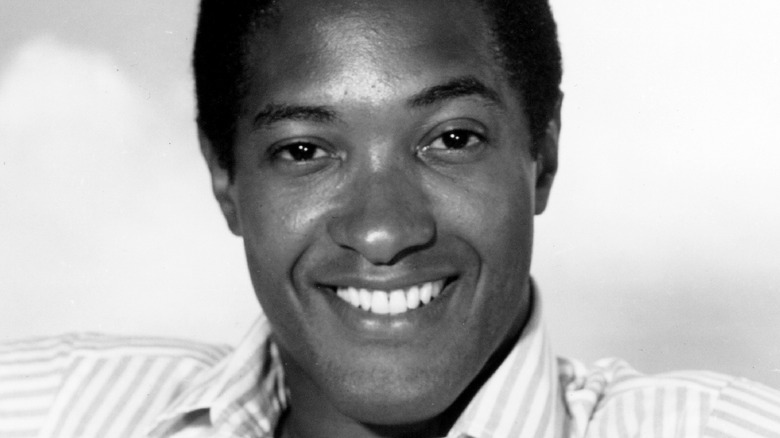 Michael Ochs Archives/Getty Images
Born in 1931, Sam Cooke was a soul and pop singer who gained fame with hits like "Chain Gang" and "Wonderful World" (via Biography). The Songwriters Hall of Fame states that in 1963, Cooke wrote his now legendary song "A Change is Gonna Come." USA Today explains that since the song's 1964 release, it's been covered by artists like Beyonce, Celine Dion, and more. Additionally, "A Change is Gonna Come" has been recognized by Rolling Stone as one of the greatest songs of all time. Vanity Fair reports that the song was performed at President Barack Obama's 2009 inauguration (posted on YouTube).
That being said, NPR writes that "A Change is Gonna Come" is different from all the other music in Cooke's discography. Cooke biographer Peter Guralnick (2005's "Dream Boogie: The Triumph of Sam Cooke") notes that the song is a "complex arrangement." When Cooke played the track to fellow musician Bobby Womack, he told Cooke, "It sounds like death." Eerily, "A Change is Gonna Come" was released as a single shortly after Cooke died (per Shmoop). According to History, Sam Cooke was shot and killed at a Los Angeles motel in December 1964. Despite his death at 33 (via Britannica), "A Change is Gonna Come" continues to be revered for its socially and politically charged message.
The song was inspired by two incidents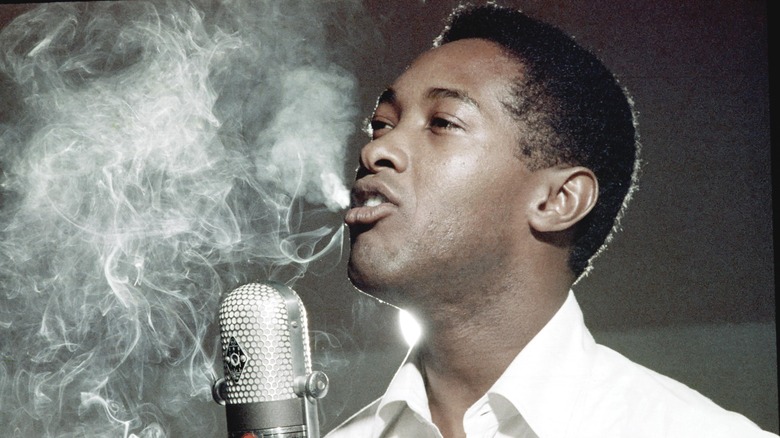 Michael Ochs Archives/Getty Images
Per NPR, Cooke took a gamble by writing and recording "A Change is Gonna Come." Guralnick explained, "As he evolved as a pop singer, he brought more and more of his gospel background into his music, as well as his social awareness, which was keen." With lyrics (via Genius) like "It's been a long / A long time comin', / but I know / A change gon' come / Oh, yes it will," Shmoop states that the song references Cooke's hope to live in a world where equality exists. In fact, Cooke wrote the song in the midst of the Civil Rights Movement after experiencing racism in Louisiana.
In 1963, Cooke, along with his wife and band, arrived at a motel in Shreveport (via NPR). They were turned away because they were black and Cooke refused to leave. Ultimately, CNN reports, Cooke and three others were arrested. Shortly after the incident, he wrote "A Change is Gonna Come." USA Today writes that besides this incident, Cooke was also inspired by Bob Dylan's song "Blowin' in the Wind." That song, per another article from NPR, was written as a direct response to the Civil Rights Movement. The BBC notes that upon hearing the song, Cooke knew had to make his own in support of the cause from the view of a Black man. As for the song's lyrics, they reportedly came to Cooke in a dream.
A Change Is Gonna Come became a Civil Rights anthem
Michael Ochs Archives/Getty Images
Shmoop explains that "A Change is Gonna Come" puts into words how Black Americans were feeling throughout the Civil Rights movement. This includes their fear, their experiences, and ultimately, their faith in a new society. Prior to writing and recording the song, Cooke had refrained from making political statements in his music (via Far Out Magazine). However, it seems that his own experiences in racist America threw him over the edge. As Guralnick put it (per NPR), "But really, 'A Change Is Gonna Come' was a real departure for him, in the sense that it was undoubtedly the first time that he addressed social problems in a direct and explicit way." Sadly, Cooke only performed the song once before his premature death.
The BBC writes that Cooke never got to see the true impact of "A Change is Gonna Come." Dr. Charles L. Hughes, author of "Country Soul: Making Music and Making Race in the American South," told USA Today that the song was not hit on the charts but was beloved by Civil Rights leaders. He noted that "Its central message is really at the core of the Black cultural experience in the United States." Although "A Change is Gonna Come" was released nearly 60 years ago, it continues to resonate with audiences now just as it did back in 1964 (via The Library of Congress).