The Tragic 2012 Murder Of Upcoming Rapper Lil Phat Explained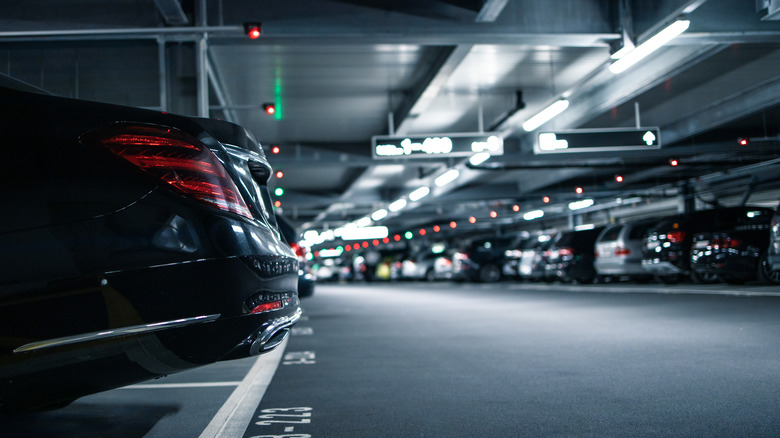 l i g h t p o e t/Shutterstock
On June 7, 2012, rapper Lil Phat was sitting in his car in the parking lot of Northside Hospital in Georgia when he was gunned down. According to Oxygen, the 19-year-old was at the facility for the impending arrival of his first child. Instead, he died when he was shot in the back a total of four times. Born Melvin Vernell III, he was part of a Louisiana-based label called Trill Entertainment, writes The Hollywood Reporter. In 2008, Vernell topped the Hot 100 chart when he was featured on a track titled "Independent" with fellow Trill rapper Webbie.
Oxygen notes that at the time of his murder, investigators became aware that two men had been seen in the parking lot. They then received word from a confidential informant that Gary "Eldorado Red" Bradford and Decensae "Griz" White were Vernell's killers. Complex states that Bradford was also a rapper while White was a former college basketball star.
Two weeks after Vernell's death, an anonymous tip gave investigators two more suspects: Maurice "Da Boi" Conner and Deandre Washington. Phone records indicated that all four men had been near Northside Hospital on the day of the homicide. XXL explains that it was later uncovered that the suspects knew where to find Vernell thanks to a man named Mani Chulpayev.
Lil Phat's connection to the Russian mob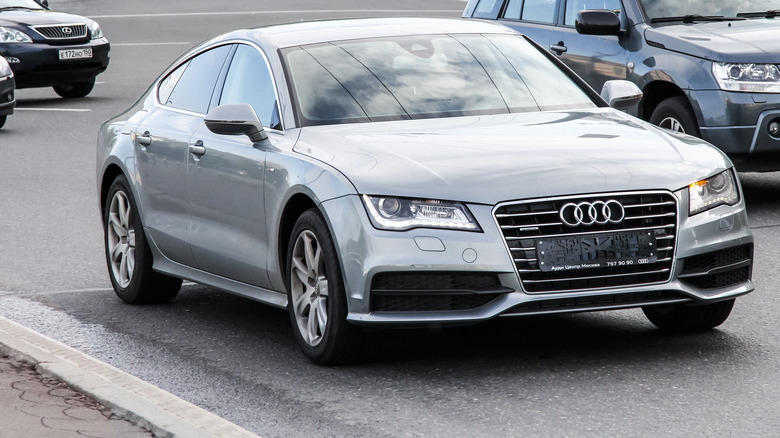 Art Konovalov/Shutterstock
Oxygen writes that Chulpayev had well-known ties to the Russian mob and ran a car leasing business. He was also revealed to be the informant who had implicated Bradford and White. Vernell, per WSB-TV, had rented an Audi A7 from him. Chulpayev included a GPS tracking system in his vehicles to ensure that if an individual failed to make payment, he would be able to retrieve the car. Complex reports that Vernell's Audi A7 was no different. However, the connection between Chulpayev, Bradford, White, Conner, and Washington was still unclear. Another anonymous tip provided answers.
Detective JT Williams explained that "He (the tipster) said Eldorado Red recruited Maurice Conner and Deandre Washington to kill Melvin." Williams took the tipster seriously because he knew the weapon that was used to shoot Vernell; this information had not been previously disclosed. The individual also added that Chulpayev had provided the men with Vernell's location via the GPS system (per XXL). According to ABC News, Chulpayev and the four others were arrested in connection to Vernell's murder by April 2013. All of them denied being involved in his death.
Lil Phat was murdered over marijuana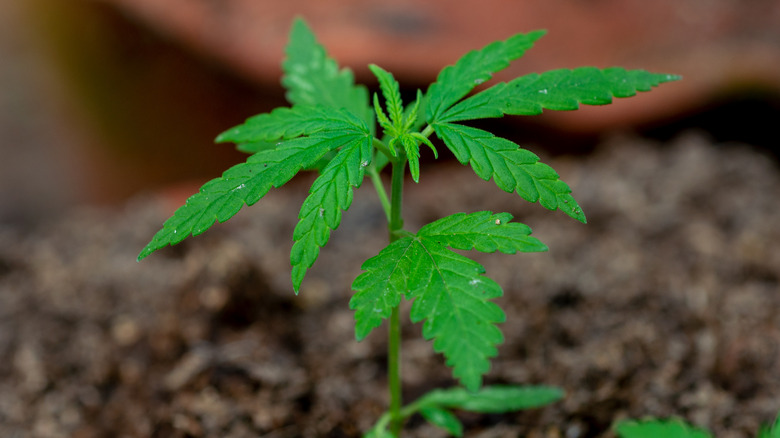 DISGO99/Shutterstock
Each man had their own motive for murder. According to Complex, Melvin apparently stole marijuana from Bradford and White. Ultimately, they wanted retribution for this theft. The pair then decided to hire Washington and Conner, who was the getaway driver, to kill Melvin for $10,000 (via XXL). Per Billboard, it's believed that Washington pulled the trigger. But why did Chulpayev agree to give the men Vernell's GPS coordinates? Well, Vernell happened to be involved in a traffic stop and the car he was driving in had been stolen. He was likely going to name Chulpayev at his upcoming court date.
Chulpayev was already facing legal trouble for title and VIN fraud (per Oxygen). In August 2014, The Atlanta Journal-Constitution reported that Washington was convicted of murder, felony murder, aggravated assault, conspiracy to commit a crime, and other charges. He was sentenced to life in prison without the possibility of parole plus 20 years.
Bradford and Conner, who were found guilty of conspiracy to commit a crime, were sentenced to 25 years in prison and 30 years, respectively. White had implicated Washington, Conner, and Bradford in the murder. He received an 8-year sentence (via Oxygen). As for Chulpayev, WSB-TV states that all the charges against him were dropped. With this, District Attorney Paul Howard said that Chulpayev "got away with murder."