Serial Killer Carlton Gary Used A Truly Bizarre Murder Weapon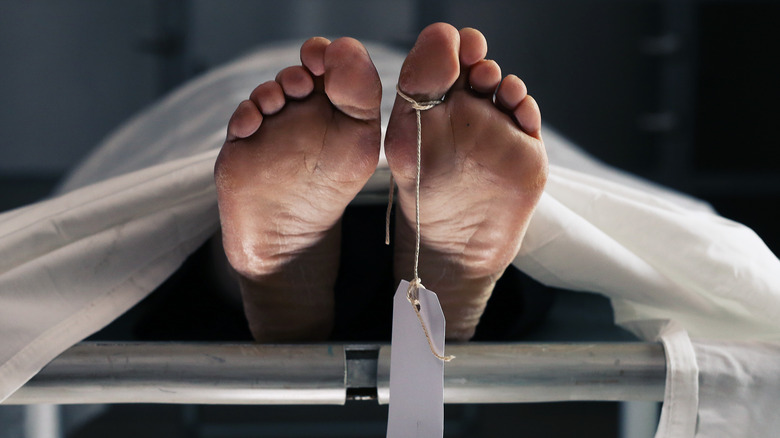 Skyward Kick Productions/Shutterstock
In 1991, a West Milton, Ohio man seized two banjos and bludgeoned his wife to death with them. Twenty years later, on Christmas Eve of 2011, an Irish woman named Karen Walsh beat an 81-year-old woman to death with a large crucifix before violating her corpse with it. There's no actual connection between these two heinous crimes other than the fact that both of their perpetrators utilized a rather unorthodox murder weapon to carry them out. According to Ranker, these are just a few of the many examples in which strange tools have been employed to perform grisly homicides. 
Case in point: one Carlton Gary of Columbus, Georgia. It was over the course of no more than eight months between 1977 and 1978 that Gary raped and murdered seven women living in the quiet southern town and managed to maintain anonymity for a span of years after the case unexpectedly went cold. Georgia police feverishly searched for the person responsible, but alas, no tangible leads presented themselves until years later. Ultimately, Gary was apprehended and brought to justice in 1984, but that was only after he'd earned the moniker "The Stocking Strangler," as A&E reports.
If you or anyone you know has been a victim of sexual assault, help is available. Visit the Rape, Abuse & Incest National Network website or contact RAINN's National Helpline at 1-800-656-HOPE (4673).
Carlton Gary used a stocking to strangle his victims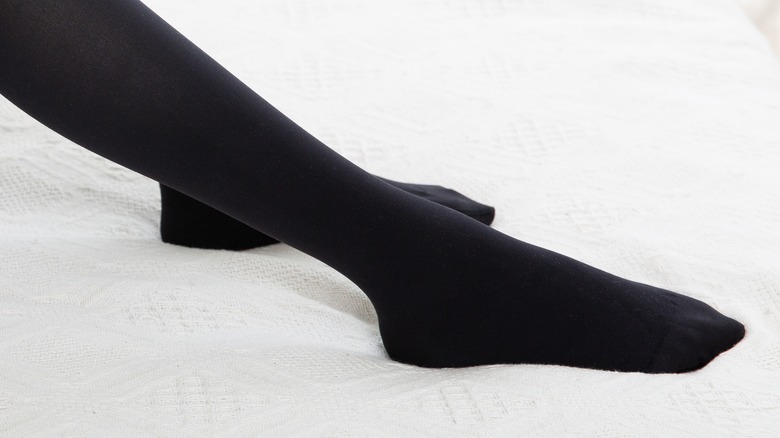 ml_photo/Shutterstock
Carlton Gary's notorious string of murders was, according to investigators, carried out using ladies' stockings. As A&E reports, Gary would remove the leg garments that his victims were wearing at the time of the assault and use them as a strangling device. "The victims were not anonymous individuals, but rather mothers and grandmothers, fellow church members, neighbors and close friends. Everyone seemed to ask themselves 'Could I be next?' and 'How and why has this monster managed to elude the police?' It was a time of unbridled but legitimate fear," William Rawlings, author of "The Columbus Stocking Strangler," told A&E's True Crime Blog recently. 
Most of the victims were older women who lived alone. As 11 Alive reports, Gertude Miller — Gary's first victim who survived the brutal assault — was able to identify him after he was arrested in 1984. Mary "Fern" Willis Jackson (59), Florence Sheible (89), Janet Cofer (61), and four others weren't so fortunate. They all, in like fashion, were raped and strangled with their own stockings. "Carlton Gary slipped in, raped and brutally beat her, breaking her neck in the process before strangling her with a stocking," Rawlings explained to A&E about the death of Sheible in October of 1977. Gary was eventually arrested six years after the final murder took place when a stolen firearm used in an unrelated crime connected him to the case that had long since gone cold. 
Carlton Gary was executed in 2018
Forty years after the murder of Gary's last victim, Janet Cofer, took place, Carlton Gary was put to death via lethal injection at 10:33 p.m. on March 15. According to 11 Alive, the infamous Stocking Strangler who was convicted of three of the seven murders that happened between 1977 and 1978 maintained his innocence all the way up until his execution in 2018. "This is the story that they told — not recorded, not signed, not initialed by anybody. The only thing I want them to know is you got me wrong. The lies and stuff that they were talking about, I don't do that," he proclaimed just hours before his death (per 11 Alive). 
Gary wasn't the only person who believed he was innocent. As USA Today reports, several members of his defense team and the Georgia legal system exhumed DNA evidence that, according to them, proved that he was not in fact the Stocking Strangler and should therefore be relieved of his sentence. Jack Martin, a Georgia state attorney, described Carlton Gary as "a person who never got a fair trial and whose guilt has been seriously questioned by hard physical and scientific evidence suppressed by the State and not revealed until long after trial ..." For better or worse, the various pleas from legal entities to review the bulk of evidence at hand was discarded by the courts and Gary's capital sentence was carried out (via USA Today).