The Real Reason Robert Downey Jr. Was Fired From Saturday Night Live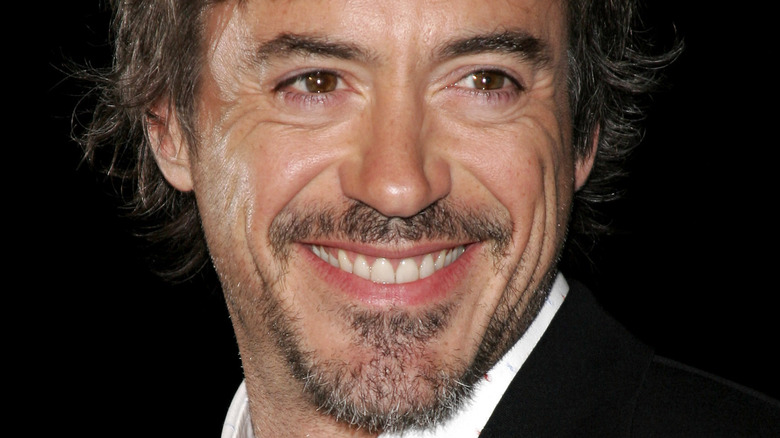 Tinseltown/Shutterstock
In 1985, Robert Downey Jr. had already been on the movie scene for 15 years. At five years old, he had a role as a puppy in "Pound," a 1970 comedy directed by his father (via IMDb). After dropping out of high school, he did a few other films in the early 1980s before playing Ian in "Weird Science." Ian's uncomfortable strangeness (see this clip on YouTube) helped Downey reach a new milestone. He joined the cast of "Saturday Night Live" in 1985.
When asked on Off Camera what he remembered about his SNL audition, Downey said, "I did some really dumb stuff. I pulled my shirt over my head and did some sort of Bodega running character. I did another guy, a British guy, who — all he wanted to do was put a piece of tape on your head. It was really weird..." Earning a spot on the show was a massive opportunity for the young actor, but it would only last a single year.
The Worst Season Ever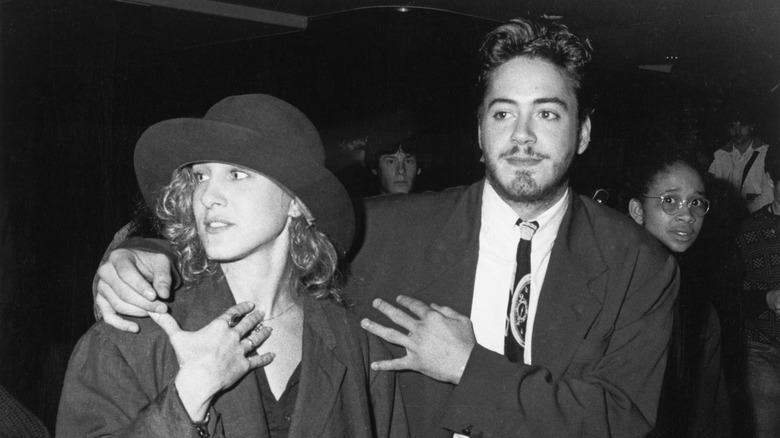 Michael Ochs Archives/Getty Images
"Arguably the worst season in its history," Robert Downey Jr. recently said with a grin to fellow SNL alum Jimmy Fallon, per Entertainment Weekly. "They also said I was the worst cast member, but come on, there's a lot of competition for that!" Indeed, Season 11 was a rough one. Today it's fun to watch the future Iron Man acting like a child in scenes like "Book Review," but most of the skits he was in were absolute duds, neither particularly humorous nor memorable. Some, such as the unfunny, now-infamous "Suitcase Boy" skit, couldn't even be aired.
"I learned so much in that year about what I wasn't," Downey recalled (via YouTube). He was "ill-suited for rapid-fire sketch comedy... I'd never been a part of any improv group." Coming from a film background, rather than from stand-up or improv comedy, meant Downey wasn't in his element, and it showed. Rolling Stone once put Robert Downey Jr. at the very bottom of its ranking of all SNL cast members, even worse than the Muppets. However, placing all the blame on Downey for his firing would not be entirely fair.
A Mass Firing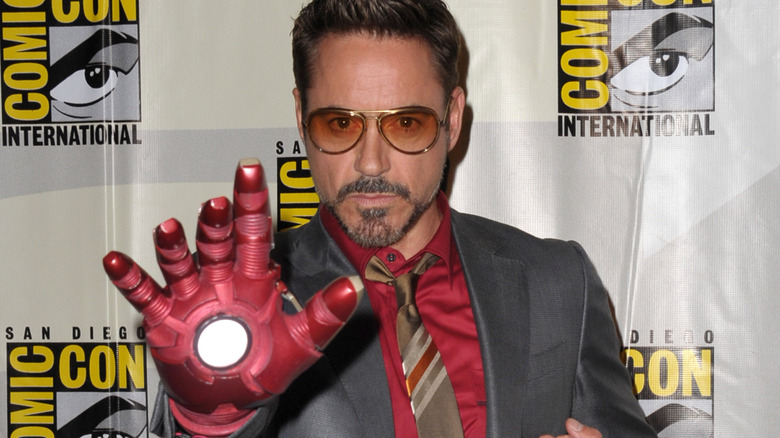 Albert L. Ortega/Getty Images
According to Screen Rant, ratings and reviews of the 1985-86 season were dismal. Robert Downey Jr. and nearly all of the other cast members were fired. The making of a disastrous season was truly a group effort. The showrunner, Lorne Michaels, had brought on a group of actors without serious comedic backgrounds. They were also young and inexperienced. Downey was just 20, Anthony Michael Hall was 17, and so on. We all know how funny Downey can be, from "Weird Science" to Tony Stark's quips and reactions in the Marvel films. Sketch comedy was not his strong suit, but with a better support system — more experienced comedians and writers surrounding him — he may have made it through a year or two of growing pains and come to succeed at SNL.
Instead, he returned to film, and by the early 1990s had made a splash with "Chaplin," for which he received a Best Actor Oscar nomination, and Oliver Stone's "Natural Born Killers" (via IMDb). From there, we got "U.S. Marshals," "Kiss Kiss Bang Bang," "Good Night, and Good Luck," "Zodiac," and other great movies before Downey suited up as Iron Man in 2008.