Why Do They Clean The Crown Jewels When A Monarch Dies?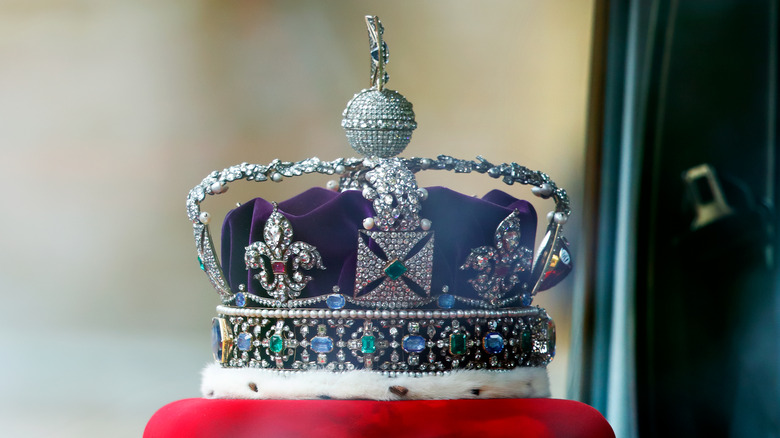 Max Mumby/indigo/Getty Images
Queen Elizabeth II died September 8, 2022, after a 70-year reign, the longest in British history. As the world mourns her, behind the scenes, a carefully constructed plan has been put into action. The day of the queen's death is known as "D-day," and her funeral won't take place until 10 days after her death, according to Politico.
Each day leading up to the royal funeral has a specific purpose. The day after Queen Elizabeth II's death, the Ascension Council proclaims King Charles III the new sovereign. Two days after her death, the queen's coffin will be returned to Buckingham Palace. While many may find it difficult to fathom not only the death of the queen but the idea of the following time period being planned for years prior, the finer details may bring to light why years of planning are necessary.
On the day of the queen's funeral, while stores close, television programming changes, and most people have a day away from work. Not a detail will go unchecked as preparations are made for the event. One of the more articulate actions on the day of her funeral may be one involving the crown jewels, which are cleaned that morning.
The crown jewels will be on display at the Westminster Abbey for days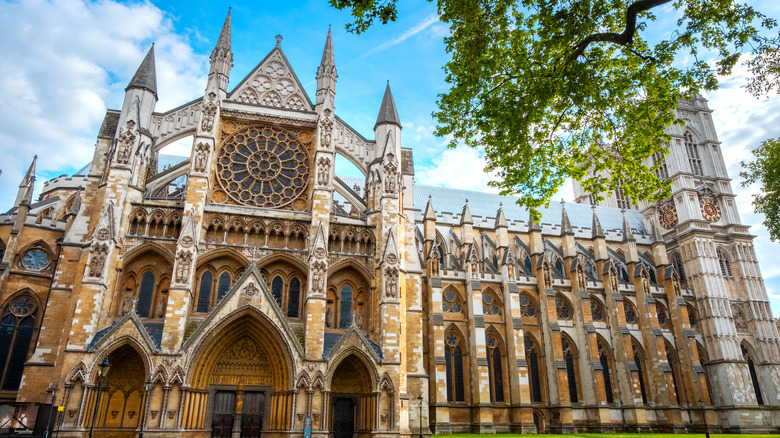 cowardlion/Shutterstock
The Natural Sapphire Company puts an estimated value on the British Crown Jewels of $4 to $6 billion, and that alone is enough reason to keep them spotless as much as possible. According to USA Today, the queen's coffin will have a false lid that will hold the crown jewels — the orb, the scepter, and the Imperial Crown — as the doors to Westminster Abbey open for four days in order for people to come and mourn the queen for 23 hours of each day. It's estimated that half a million people will come to mourn Queen Elizabeth II, per The Guardian.
On the morning of the funeral, the jewels will be removed from their place on the coffin and meticulously cleaned by jewelers. An article published in The Guardian states that in 1952, it took three jewelers almost two hours to remove all the dust that had accumulated after so many people had entered the hall. With the number of people expected to attend and mourn the queen, it's understandable that the jewels will accumulate a fair amount of debris. The days following the death of Queen Elizabeth II are a busy time for many and a surreal time for most, but for years, plans have been made behind closed doors to ensure that no detail is forgotten.