The Creepy Way Queen Elizabeth II's Death Was Predicted On Twitter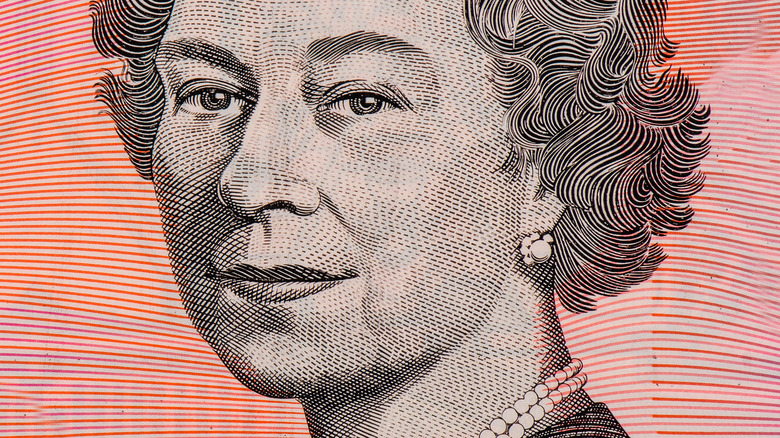 Prachaya Roekdeethaweesab/Shutterstock
Spending too much time on Twitter is called "doomscrolling" for a reason. Posters share no shortage of bad news and tend to make it even worse by inflating worrying trends into dire predictions. But sometimes, the bleak prophets of the internet are proven correct. That's what happened to Logan Smith, who tweets under the handle @logan_smith526, according to the Daily Star. On July 6, 2022, he tweeted out an eerie prophecy. "Update: The queen dies September 8, 2022." 
This was later proven correct when Queen Elizabeth II of Britain passed away on Thursday, September 8, 2022, at the age of 96. She died after ruling for more than 70 years, making her the country's longest-reigning sovereign. Her passing launched the country into a period of national mourning, per Reuters. Amidst the many tributes and outpourings of emotion posted online, people discovered Smith's tweet and made it go viral.
"Who is this person @Logan_Smith526 who predicted the Queen's sad demise?" one Twitter user asked (via Cornwall Live). It will be difficult for internet sleuths to figure it out. Smith made his account private in the wake of the tweet's popularity, though it continues to circulate in screenshots, as reported by the Daily Star. That may be for the best. As TikTok user Hailey, who posts as @zukosburnteye, put it, "rip to logan i know the british are coming for him."
Is King Charles III next?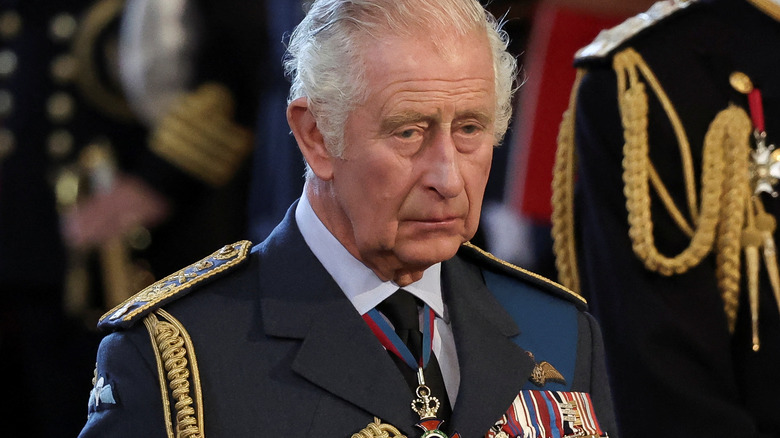 Wpa Pool/Getty Images
There's another part of Logan Smith's tweet that is raising alarm. Right under his prediction about the death of Queen Elizabeth II, he predicted another royal demise: "King Charles dies March 28, 2026" (via the Daily Star). Charles, the late queen's oldest son and heir, was officially proclaimed King Charles III on September 10, 2022, at the age of 73 (via The New York Times). If Smith's prediction were to come true, Charles would die at the age of 77 after ruling for less than four full years. 
However, as medical experts reminded NBC News, both of the king's parents lived into their late 90s. King Charles' father, Prince Philip, passed away in 2021 at age 99. "King Charles has long-living genes," said Dr. June McKoy, a  professor of medicine in geriatrics at Northwestern University, explaining that both Queen Elizabeth II and Prince Philip had "long telomeres, protective caps at the end of a chromosome."
McKoy said the new king could easily follow in his mother's footsteps and reign into his 90s. There's also evidence that Smith's predictions weren't entirely serious. In a follow-up tweet screencapped on Hailey's TikTok post, Smith predicted King Charles III would die by turning so red he transformed into a tomato. Charles may be a king, but he's not actually a character in a fairy tale.