The Unexpected Role Rod Stewart's Wife Will Play At Queen Elizabeth's Funeral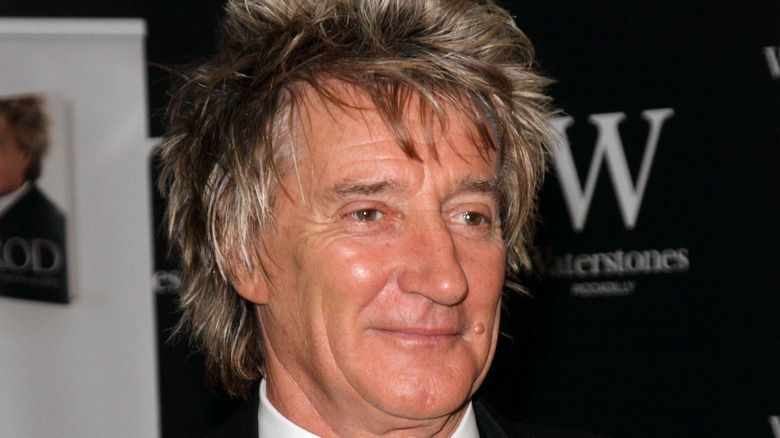 landmarkmedia/Shutterstock
People are coming out in droves to pay homage to the late great Queen Elizabeth II who died on September 8, 2022, at the age of 96. As England's longest reigning monarch, Queen Elizabeth harvested a lot of admiration and respect from the world at large, and many who'd met her agreed that she was very much worthy of her reputation. 
"She was an inspiring person to be around. I've been around her and she was fantastic. She led the country through some of our greatest and darkest moments with grace, decency, and a genuine care and warmth," legendary pianist Elton John stated before a Toronto audience last Thursday at one of his concerts (via Entertainment Weekly). 
Another British rockstar whose name has come into the fold through all the royal publicity is Rod Stewart, but not for reasons you might think. While the "Maggie Mae" singer said her loss was "devasting" (per Metro U.K.) the role he will play in her memorial is actually a proxy one that will be carried out by his wife Penny Lancaster. 
Penny Lancaster will stand in as a police officer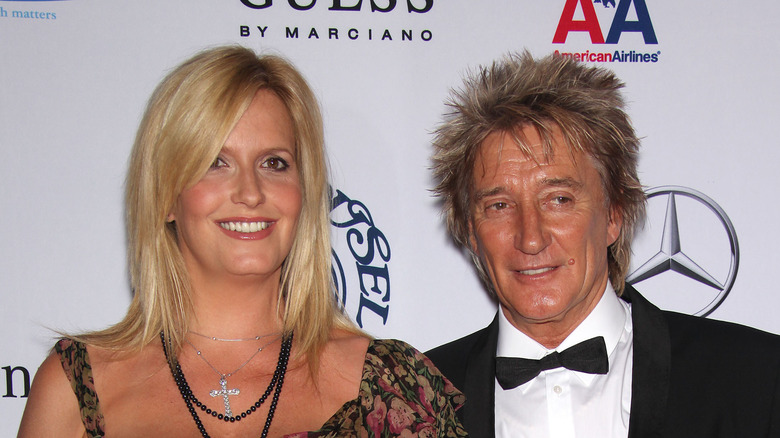 Featureflash Photo Agency/Shutterstock
According to People magazine, Penny Lancaster will stand in as a police officer during the funeral of Queen Elizabeth II. Apparently, the wife of Rod Steward isn't just a model and television personality — she's officially a special constable with the City of London police, and she'll gratefully be putting on her uniform during the late queen's farewell ceremony in the coming days. In fact, she reportedly already has. During the initial memorial service held at St. Paul's Cathedral the day after the queen died, Lancaster was very much present and very much representing the law. 
"I signed the oath of Office of Constable to Her Majesty the Queen just over a year ago, April last year, and just as the seamless tie between Her Majesty and King Charles III, my oath will now be with the king," she shared during a segment of ITV's Good Morning Britain last week (per Manchester Evening News).