The Real Story Behind Bob Marley's Song, No Woman No Cry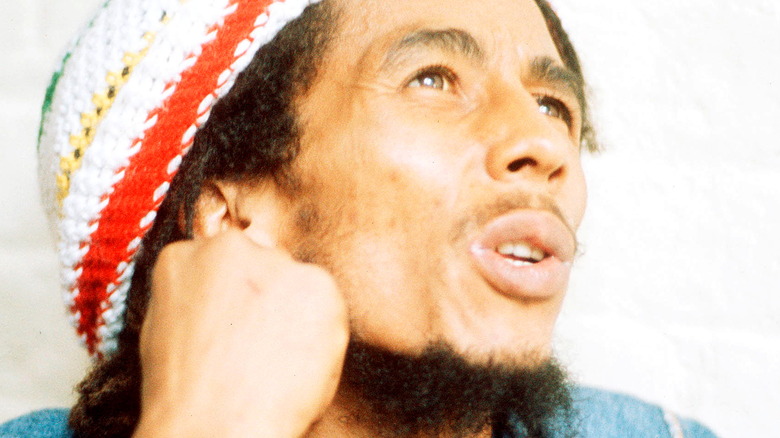 Michael Putland/Getty Images
Bob Marley was one of those musicians who transcended music. In his day, reggae was a niche genre whose popularity was limited to certain places in the Caribbean. Marley, though he didn't invent reggae (that would probably be Toots Hibbettt, according to RNZ), was hugely instrumental in bringing it out of the Kingston ghettos and into mainstream, popular music. Further still, his persona extended beyond just his music. A devout member of the Rastafari movement, according to BBC News, and as fellow reggae musician Macka B said in his song, "Bob," "a messenger from Jah, he was doing God's work, he spread Rastafari all over the Earth" (via Google).
That Bob Marley was a kind and compassionate man driven to do good works is evident in the way he credited the writing of some of his songs. As Ledger Note reports, Marley gave writing credit on several of his songs to a community activist he had grown to know and love. Doing this ensured that the royalties from these songs would go not to Marley, but to his friend, effectively setting up him and his charitable efforts for life.
Perhaps the biggest Bob Marley song to be credited to Vincent "Tata" Ford, according to UrbanIslandz, is "No Woman No Cry."
'No Woman No Cry'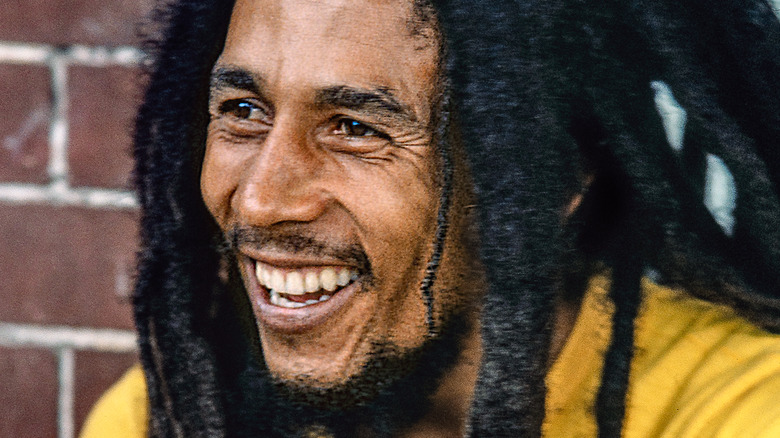 Charles Steiner/Getty Images
According to Smooth Radio, "those outside of Jamaica" have been misinterpreting "No Woman, No Cry" for decades. The song is not, as it turns out, a declaration that, without a woman, there is no reason to cry. Actually, the song is an admonition to any woman hearing it not to cry. "The song is about the strength in the mama of course, strength in the ladies. And we love a woman with a backbone," said Wailers bassist Aston "Family Man" Barrett.
There were, of course, plenty of reasons for women in Bob Marley's orbit to cry. The song mentions Trenchtown, which, according to Guyana Chronicle, is a Kingston slum in which Bob Marley spent much of his life. Needless to say, the poverty in Trenchtown was and is devastating, and a walk through the streets of the slum would reveal malnourished children and adults.
Fortunately, those with the means have, over the decades, tried to offer what help they could. One such person was Vincent "Tata" Ford.
Vincent 'Tata' Ford's Soup Kitchen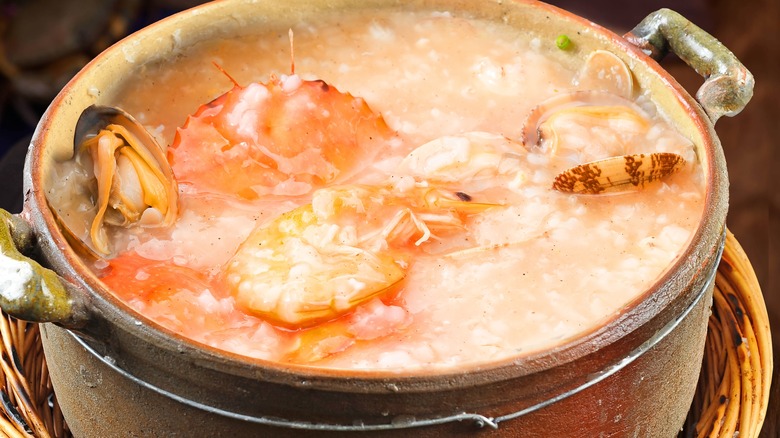 xiaoxiao9119/Shutterstock
Vincent "Tata" Ford ran a soup kitchen in Trenchtown for decades, according to UrbanIslandz, and Marley even spent time with him there (although whether or not Marley ever relied on Ford's generosity to feed himself is unclear). "Vincent Ford is a bredda from Trenchtown. Me and him used to sing long time. Me and him used to live in the kitchen together long, long time," Marley said of his friend.
Keen to see that Ford, who was himself ill with diabetes and had had two legs amputated, had money to continue his soup kitchen, Marley credited him with writing "No Woman No Cry" and other songs. In 2021 Ledger Note explained that, though Ford died in 2008 (per the New York Times), royalty checks continued to pour into his charity, which was "continuing to thrive" as recently as that year.
It bears noting that Marley taking care of his friends was a reason for listing them as songwriters on his albums, but it may not have been the only reason. The singer was in a complicated contract dispute at the time, and crediting others may have been an attempt at dodging his contractual obligations.