Details About Virginia Giuffre's Life Before Meeting Prince Andrew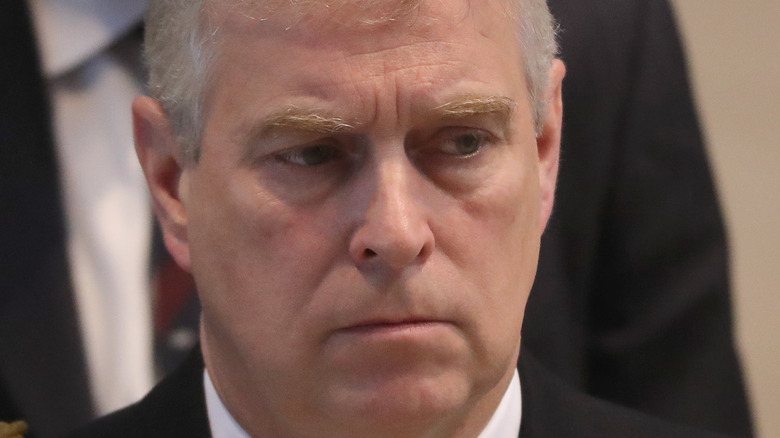 Christopher Furlong/Getty Images
Jeffrey Epstein was a business mogul and high-profile financier who shocked the world after it was revealed that he ran a human trafficking sex ring. As Biography explains, Epstein was charged for soliciting sex from an underaged person, officially establishing his status as a sex offender. It didn't end there, however, as Epstein was sent to jail again for sex-trafficking of underaged people. He eventually committed suicide while awaiting trial in jail, though many people suspect that Epstein was actually murdered. 
An Epstein victims fund was eventually set up back in 2021, handing out $125 million to around 150 people trafficked and abused by him. One such victim of Epstein is Virginia Giuffre. As The Guardian reports, Prince Andrew, younger brother of King Charles III, was taken to court over allegations that he had sexually assaulted a then-17-year-old Giuffre in the early 2000s. The case was eventually settled out of court earlier this year and became a high-profile news story (per The New York Times). But what was Giuffre's life like before ever meeting Prince Andrew? And how did this happen to begin with? 
Who is Virginia Giuffre?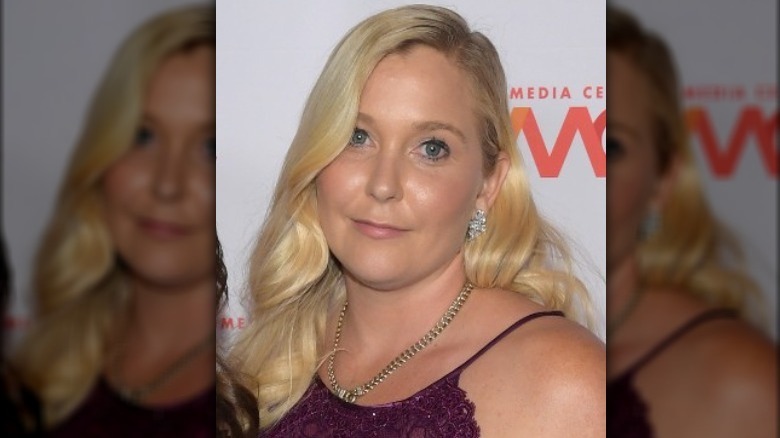 Ben Gabbe/Getty Images
Virginia Giuffre's story is one of tragedy and abuse. As BBC explains, Giuffre was born in California in 1983. From a very early age, her childhood was torn apart, as a family friend sexually abused her when she was just 7 years old. These scars had a significant impact on her life. "I was just so mentally scarred already at such a young age, and I ran away from that," Giuffre told the BBC in an interview. Things got even more rough for her after that, as she had tumultuous experiences in foster care, and was eventually homeless, struggling to make ends meet on the streets. 
Epstein associate Ghislaine Maxwell decided to take advantage of Giuffre's vulnerability in 2000 and manipulate her. As the BBC explains, Giuffre was a locker room attendant working shifts at Mar-a-Lago Resort when Maxwell first approached her. Maxwell had offered her an opportunity to apply for a massage therapist job. "I ran over to my dad who works on the tennis courts at Mar-a-Lago, and he knows I'm trying to fix my life up at that point, which is why he got me the job there. I said: 'You're not going to believe it Dad,'" she told the BBC.
How Virginia Giuffre got trafficked by Epstein
Soon after, she was introduced to Jeffrey Epstein himself in Palm Beach, and he had her massage his body as part of the interview. As The New York Times says, the massage position was really just a front for what would become multiple years of sexual abuse and trauma. Epstein made her do sexual massages, punishing her when she failed to satisfy him. Prince Andrew would eventually be accused of abusing her as well when she was underaged and at Epstein's home.
As reported in December 2020 by Australia's WA Today, Giuffre was living with her three children and husband in Perth, Australia. Their $1.9 million dollar property is located in the Ocean Reef neighborhood of Perth, an area known for its peaceful isolation. She first met her husband, Robert Giuffre, who was then a martial arts practitioner, in Thailand, marrying just 10 days afterwards (via The Sydney Morning Herald). The BBC also reports that she has founded a nonprofit, Speak Out, Act, Reclaim (SOAR), whose purpose is "educating and advocating for victims of trafficking."
If you or anyone you know has been a victim of sexual assault, help is available. Visit the Rape, Abuse & Incest National Network website or contact RAINN's National Helpline at 1-800-656-HOPE (4673).