What Was Little Richard's Net Worth When He Died?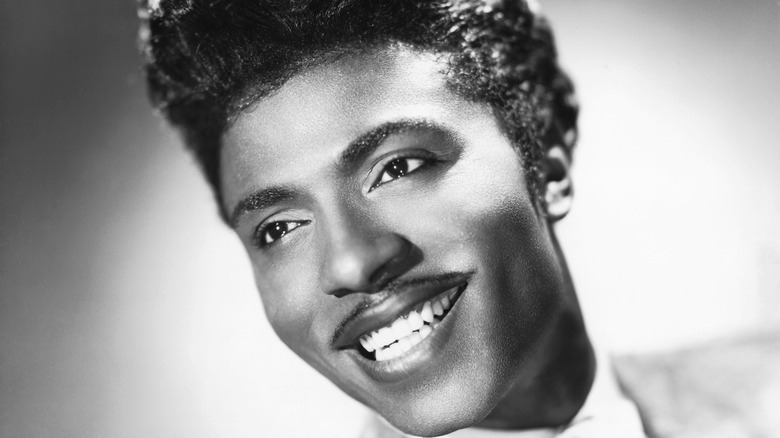 Michael Ochs Archives/Getty Images
Little Richard once described himself as the "architect" of rock 'n' roll (via The Washington Post), and there were many who agreed with him. Born Richard Wayne Penniman in Macon, Georgia, in 1932, he took the world by storm in 1955 with the release of his song "Tutti Frutti." It contained the unforgettable line "a whop bop a loo bop a lop bam boom" and changed popular music forever. Unfortunately, like so many Black recording artists in history, Little Richard's record label offered him an unfair contract that funneled money made from his astronomical sales directly to the label executives as opposed to the man who created the music in the first place. 
As reported by Forbes, Art Rupe of Specialty Records heard a rough cut of "Tutti Frutti" and offered Little Richard a deal that included $50 up front for the rights to the song and an ongoing payment of just half a cent for every copy of the single that sold. Per People magazine, white recording artists were making between 3 and 5 cents per record sold at the time. Furthermore, Little Richard received no royalties when other artists recorded his songs. This was another common situation in the music industry in the 1950s and 1960s, as recordings by white artists were considered to be "safer" and more commercial than the originals recorded by Black artists.
Little Richard had a hard time getting paid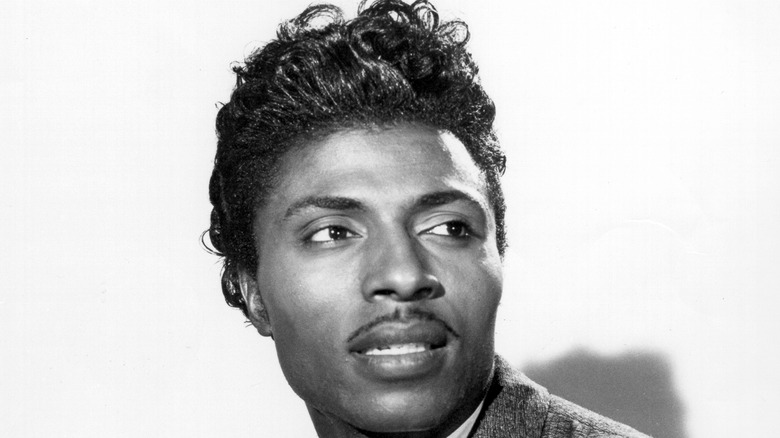 Michael Ochs Archives/Getty Images
Little Richard spoke with People in 1984 regarding the bad contract he'd signed as a new recording artist in 1955, noting, "I was a dumb Black kid and my mama had 12 kids and my daddy was dead. I wanted to help them, so I took whatever was offered. Rock 'n' roll was an exit for me." The article also describes an incident in which Little Richard was arrested on account of his flamboyant appearance and long hair as well as the practice of club owners paying him for performances with guns on the table beside them, presumably so he wouldn't complain about being underpaid. It also notes the influence his style and delivery had on future rock 'n' roll icons like the Beatles' Paul McCartney and the Rolling Stones' Mick Jagger, both of whom saw his shows when he toured England. People also notes the "spontaneous" integration that took place at his shows, where both Black and white audiences would jump out of their seats and dance despite being seated in sections segregated by race.
In 1984, Little Richard filed a $115 lawsuit in federal court against Specialty Records, ATV Music Corporation, and Venice Music, alleging that he hadn't been paid any royalties since 1955 (via UPI). Per the court documents, Richards' 1955 contract with Specialty agreed to pay him 50 percent of royalties in exchange for ownership of the songs. He had first sued the company in 1959 and settled for $11,000 after agreeing to waive his right to royalties.
Little Richard's net worth was $40 million at the time of his death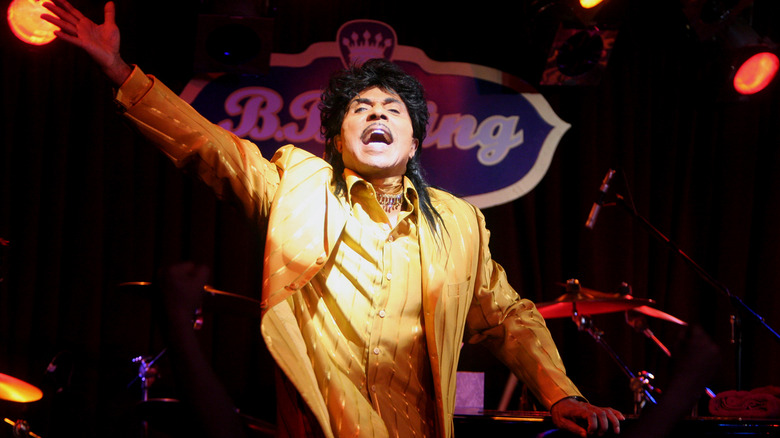 Hiroyuki Ito/Getty Images
Celebrity Net Worth estimates that Little Richard had a net worth of $40 million at the time of his death. Attorney Michael B. Cohen noted on his personal website that the artist had settled for cash each time he'd sued for royalty rights, which kept him from accessing many millions of dollars. Cohen went on to suggest that Richard's main source of income was his performance fees.
UPI quoted Little Richard's attorney Arthur Pollock, who argued that his client was due royalties for the sale of his music, noting, "In this case the money he should have received for the writing of the songs has been going to the music publishers and has been stopping there. He has never seen anything from that." The May 17, 1986 issue of Billboard magazine reported in a small blurb that Richard had settled his suit for an undisclosed amount of money. In an odd twist, reported by Showbiz Cheat Sheet, Michael Jackson accidentally bought the rights to Richard's songs in 1985, as they were included in a package deal along with the Beatles' catalog, which Jackson purchased for $47 million. In a 2004 interview with Rolling Stone, Richard spoke about this, saying, "I've never gotten money from most of those records. And I made those records. ... Michael Jackson owns the Specialty stuff now. He offered me a job with his publishing company once, for the rest of my life, as a writer. At the time, I didn't take it. I wish I had now."