The Recording Session For Pink Floyd's Classic Song Had An Unexpected Guest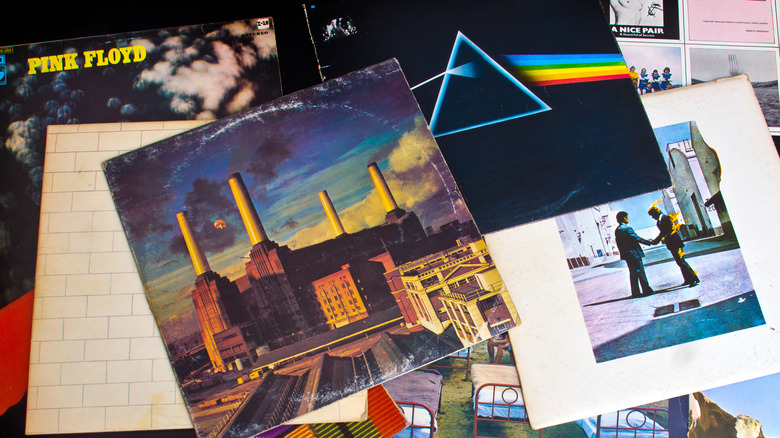 dean bertoncelj/Shutterstock
"Although 'Shine On You Crazy Diamond' is specifically about Syd and 'Wish You Were Here' has a broader remit, I can't sing it without thinking about Syd," legendary Pink Floyd guitarist David Gilmour once shared in a documentary interview (via Ultimate Classic Rock). If you're a Floyd fan, that statement probably doesn't require any further explanation, but if you have no idea who Gilmour's talking about in referring to this ominous "Syd" character, let's back up a minute and establish some context. 
According to the official Pink Floyd website, the legendary psychedelic rock group was forged in 1965 in Great Britain by Roger Waters (bass/vocals), his high school pal Syd Barrett (guitar), drummer Nick Mason, and keyboardist Rick Wright (David Gilmour would replace Barrett later on). For the first three years of the band's monumental existence, Barrett was considered their primary muse and creative mogul. Two studio albums — "The Piper at the Gates of Dawn" (1967) and "A Saucer Full of Secrets" (1968) — would arise throughout that time before Barrett's excessive use of LSD and worsening mental state rendered him unable to proceed with Pink Floyd. It's one of rock 'n' roll's most tragic and iconic stories, and although the group of musicians was forced to part ways with their beloved friend and co-creator, his enigmatic presence in their songs would live on long after the fact. 
Who was Syd Barrett?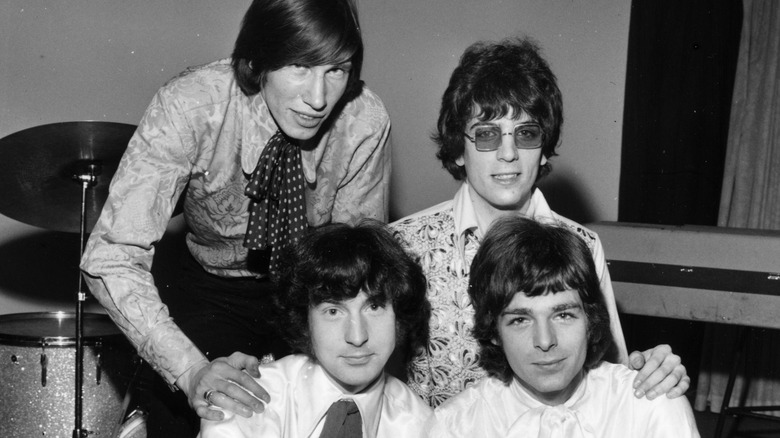 Doug Mckenzie/Getty Images
Biography reports that Roger "Syd" Barrett was born in Cambridge on January 6, 1946. From an early age, he exhibited a profound disposition for creativity and started drawing, writing poetry, and learning various instruments. Syd was more or less destined to become a disciple of the arts, and when the prospect of forming a musical project with his friend (Roger Waters) presented itself in the mid-60s, his ambitions gained significant traction. However, like so many others of his time, the decadent lifestyle that all too often accompanies a career in music eventually surmounted to his early retirement. 
Barrett reportedly became more and more cognitively disoriented as the years passed. According to Biography, he used psychedelic drugs on a daily basis and would often seem mentally detached from what was going on around him on stage and in personal settings, detuning his guitar in the middle of performances, playing a single note over and over again before a puzzled crowd, and giving one-word answers during conversations and interviews. 
Tragically, Syd Barrett experienced a severe mental break in the late 60s and was forced to part ways with Pink Floyd. For years after the fact, he lived with his mother and was rarely seen by anybody but her, but in 1975, when the group was recording "Wish You Were Here," a familiar face appeared in the studio — though his face was anything but familiar at that point (per Ultimate Classic Rock). 
Syd Barrett walks into the studio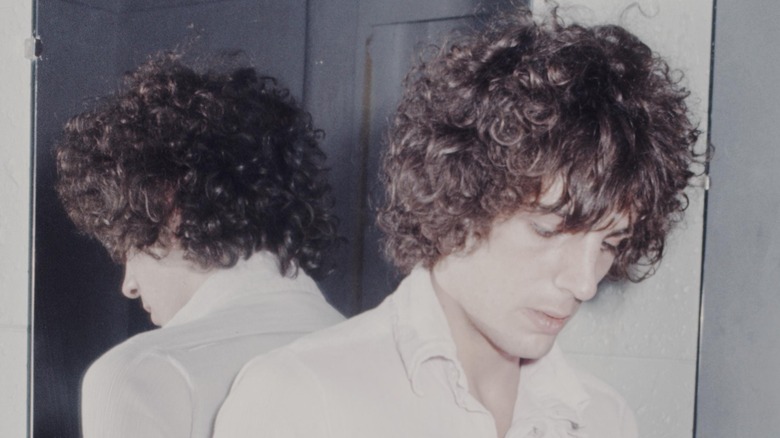 Koh Hasebe/shinko Music/Getty Images
Imagine delivering a eulogy at a friend's funeral and, to everyone's shock and dismay, that exact friend suddenly appears before you in the flesh. That's likely similar to how the members of Pink Floyd felt in 1975 when Syd Barrett unexpectedly walked into the studio on the same day they were recording "Shine On You Crazy Diamond" for their album "Wish You Were Here" (if you didn't already know, the song was written as a homage to Barrett after he'd fallen on hard times and vanished from the public eye entirely). However, Ultimate Classic Rock reports that it wasn't exactly the grand reunion one might hope for in a situation like that. 
Barrett reportedly appeared before his former bandmates like some grotesque apparition from a foreign dimension. He was entirely bald, bloated, and uncommunicative. His eyebrows were gone, per UCR. At first, everyone in the studio mistook him for a crew member, but upon further observation, David Gilmour recognized him as the band's forefather and original guitarist. According to Consequence, Barrett paced around the room frantically while brushing his teeth. 
The scene was so upsetting, Roger Waters was reportedly reduced to tears. "I'm very sad about Syd, [though] I wasn't for years," Waters shared the same year. "For years, I suppose he was a threat because of all that bollocks written about him and us. Of course, he was very important and the band would never have f****** started without him, because he was writing all the material" (per Ultimate Classic Rock).