Angela Lansbury's Acting Career Began Following A Great Tragedy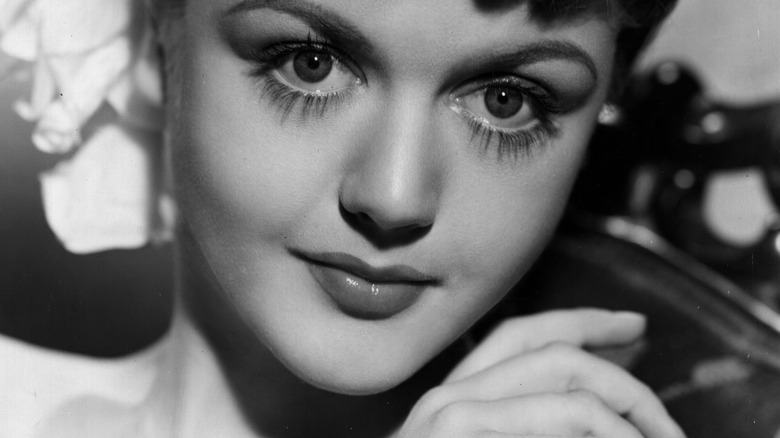 Hulton Archive/Getty Images
Angela Lansbury had a prolific acting career, one that included films like "Gaslight" (for which she earned her first Oscar nomination at age 19), famous plays like "Sweeney Todd," and the hit TV show "Murder, She Wrote." She received a top-notch education to begin her life in entertainment. In New York City, a young Lansbury earned a scholarship to attend the Lucy Fagan School for drama. With her mother's encouragement, she eventually made it to Los Angeles, where her career took off with the 1944 film "Gaslight" (via Biography). 
The young actor, who was still a teenager during the filming of "Gaslight" (her first film), was accustomed to performing parts that were older than her age. With a worldly aura, Angela Lansbury played in the film a savvy cockney maid of Charles Boyer and an elegant mean girl to Ingrid Bergman's protagonist. But Lansbury's seemingly innate talent for wrapping herself inside other personas came about due to tragedy that transformed her life (via the Daily Mail).
Angela Lansbury's childhood and tragedy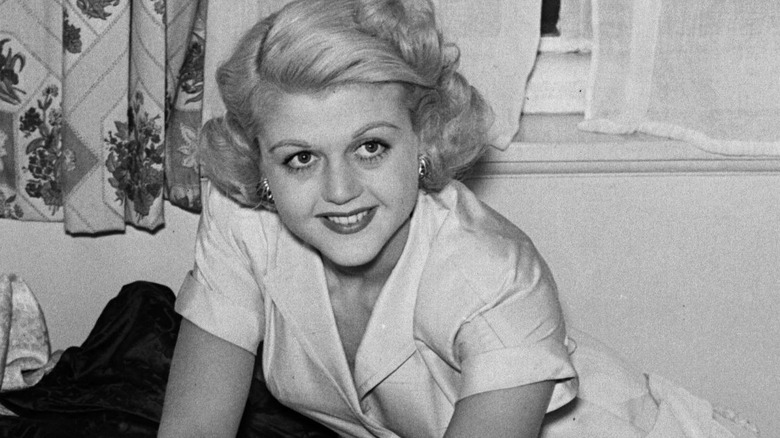 Frank Lilley/Getty Images
On October 16, 1925, Angela Brigid Lansbury was born in Regent's Park, Central London. Her Irish mother, Moyna Macgill, was an actress who hailed from Belfast and stood onstage with talent like Basil Rathbone and performed with the well-known theater director and actor, John Gielgud. Her father, Edward Lansbury had a vastly different path as a politician whose father founded the Labour Party in England (via Biography). Angela's grandfather was influential in her life as well, since he was a pacifist who was friends with Ghandi and wanted to attain peace during the start of the second World War. To that end, he visited Hitler and engaged in talks with Eleanor Roosevelt. He died in 1940 with his efforts unsuccessful (via Broadway World). 
Angela's early life involve much strife, from her grandfather's death and her family's escape from the London Blitz. But the major tragedy that steered her toward escapism was her father's death when she was 9 years old. In 1934, he succumbed to stomach cancer and Angela would later say in an interview (via Hollywood Life) "Looking back, I think that was the defining moment of my life. Nothing before or since has ever affected me so deeply."
Her acting career begins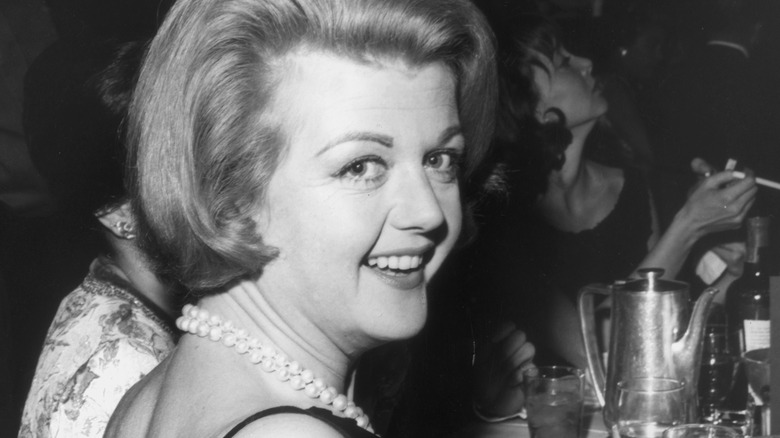 Nat Dallinger/Getty Images
After her father's death, Angela Lansbury took up acting as a hobby, which would serve to alleviate some of her grief. School was a challenge for her given all the stress and trauma in her life, so she took refuge in going to movie theaters to escape into the world of cinema, as well as embodying other characters herself. She said in regard to the aftermath of her father's death (via the Daily Mail), "I lost interest in my schoolwork, although I was never very academic. I became something of a dreamer, lost in my grief. In time, I became much more interested in acting." This mirrored the path of her mother, who would eventually move Angela and her three other children to America.
As a teenager in America, Angela Lansbury had lied about her age (at age 16), to get entertainment roles in nightclubs and other venues (via Vulture). She also worked in Los Angeles in a department store to make ends meet, per Biography, but in 1943, a 17-year-old Lansbury would meet George Cukor, a famous Hollywood director. As the Academy of Motion Picture Arts and Sciences explains, this meeting would launch Lansbury's career in film, as Cukor would cast her as the maid Nancy in "Gaslight."