Why Leslie Jordan's Gospel Album Meant So Much To Him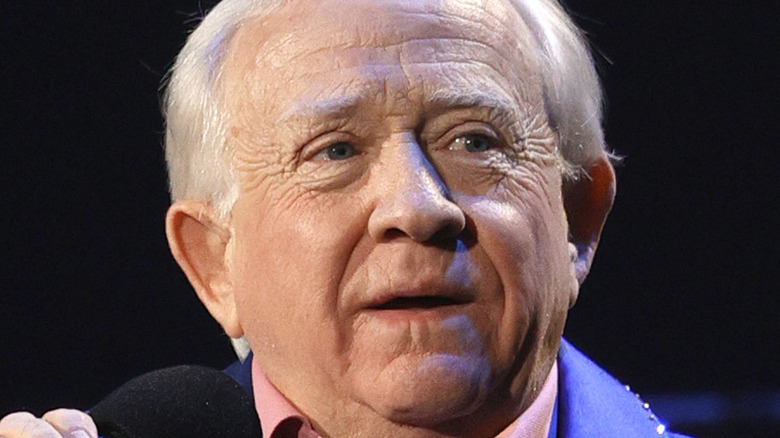 Jason Kempin/Getty Images
When millions of us were stuck in our homes during the Covid pandemic, "Will & Grace" legend Leslie Jordan was just like the rest of us, looking for ways to stave off the boredom, and delivering snippy and totally blunt online commentary at the same time (via The Tennessean), with nearly 6 million followers on Instagram. Becoming a surprise smash hit on social media after having faded into the background somewhat in recent times, Jordan used this unexpected renewed popularity to pursue a number of personal projects. Perhaps most curious of all was a foray into gospel music, which saw him working with some of the biggest names in the music industry.
His debut album, "Company's Comin'," was released in early 2021, and features 10 well-known gospel music classics, opening with "This Little Light of Mine" (via Culture Fix). In the run-up to the release of his album, Jordan surprised fans by revealing a deep and enduring passion for gospel and country music.
Pursuing his new musical career with great energy in the winter of his life, Jordan was already working on another new track just weeks before his death, and he posted an Instagram video of himself singing with musician Danny Myrick the day before his fatal car crash (via The U.S. Sun).
Recovering old talents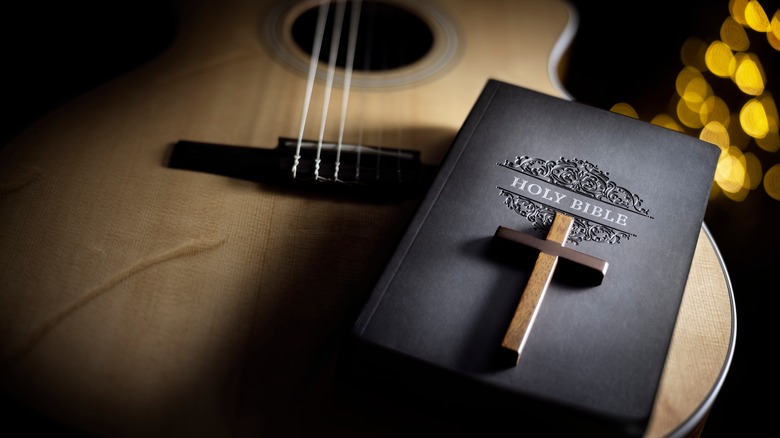 Brian A Jackson/Shutterstock
Although his album came as a surprise to many, gospel music had long been part of Jordan's life and played an important role in his classically southern upbringing. Jordan's father and uncle would play instruments and sing in the family's living room (via The Tennessean), and the children were regulars at the local Southern Baptist church, where they sang hymns on Sundays. Jordan himself even once serenaded French President Charles de Gaulle as part of the local boys' choir. In an interview with NPR, Leslie commented that the classic hymn "In the Sweet By and By" was particularly meaningful to him — it was a favorite of his late father. The album title, on the other hand, was inspired by his mother — "Company's Comin'" was a well-worn phrase of hers (via Forbes).
Despite the strong emotional pull of church music, however, growing up as a young gay man inevitably made Jordan's relationship with his local religious community uncomfortable. He left the church behind and only years later decided to reclaim the songs of his childhood by performing with his friend Travis Howard on social media. Jordan received a massive positive response from people of all faiths, and so it was that his first album was born (via the Los Angeles Times).
A duet with Dolly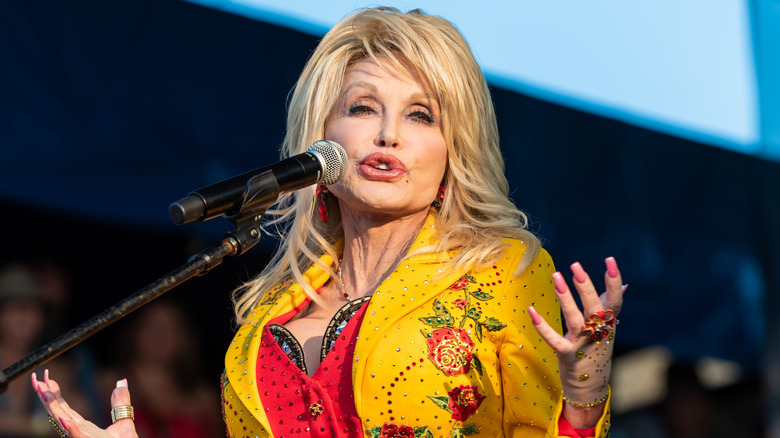 Carl Beust/Shutterstock
Aside from providing a heavy dose of nostalgia, Jordan also enjoyed creating "Company's Comin'" because of the people he got to work with. Taking a gutsy approach to country greats and well-known rockers, he managed to put together a star-spangled ensemble of guest singers (via the Los Angeles Times). To his surprise everyone he asked to participate enthusiastically agreed, and every track on the album features Jordan in a duet with a big name (via Culture Fix).
Jordan was particularly starstruck by the magnificent Dolly Parton, who appears on the track "Where the Soul Never Dies." Jordan commented that he had always wanted to meet the country star, and thanks to a mutual contact, he got his wish (via NPR). He was not disappointed, stating that he adored her in person as well.
Other stars who appear on the album include ex-Pearl Jam member Eddie Vedder and Texas country star Tanya Tucker (via The Tennessean). Together they provide an impressive range of voices for a heart-warming, wholesome track list.