Gene Kelly's Dance Career Started Out As A Family Affair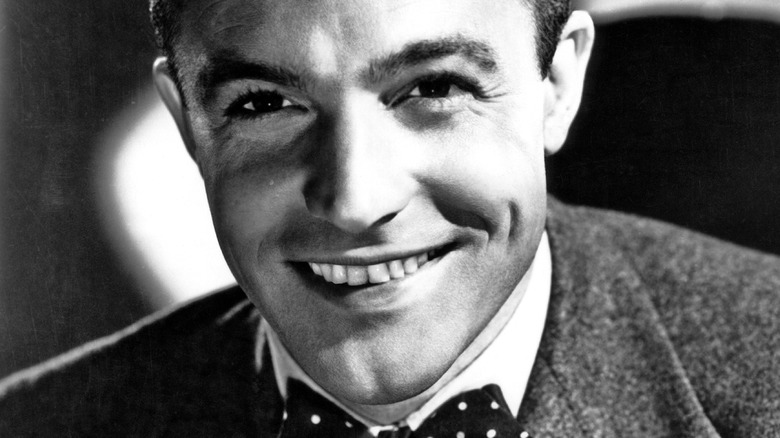 Michael Ochs Archives/Getty Images
Actor Gene Kelly wowed audiences with his impressive dance moves in such films as "Anchors Away" (1945) and "Singin' in the Rain" (1952) (via IMDb). His solo number in the latter movie — a man walking down a street in the rain — remains one of the most beloved cinematic dance scenes of all time. Kelly had remarkable energy and athleticism, which he brought to each performance, and he made it all look effortless.
What viewers may not realize is that it took Kelly years of training to be that fluid and natural in his routines. He developed his dancing skills early on in life, at the insistence of his mother. And Gene wasn't the only Kelly to take lessons. Born on August 23, 1912, Kelly grew up as one of five children in Pittsburgh, Pennsylvania, per the Los Angeles Times. His father was a gramophone salesman and his mother liked to perform with a local theater group.
Kelly first performed with his siblings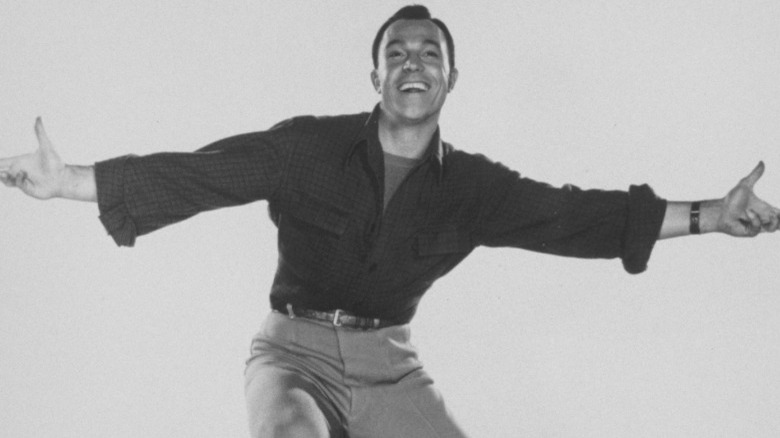 Hulton Archive/Getty Images
According to The New York Times, all five of the Kelly children took dancing classes and had music lessons as well. The Kelly children, from oldest to youngest, were Joan, James, Eugene, Louise, and Fred. Their mother eventually decided to put their collective talents to good use. They started performing as "The Five Kellys," or "The Five Dancing Kellys" (their group's name seems to vary depending on the source).
The Kellys were inspired by another popular act of the day, "The Seven Little Foys," who played the vaudeville circuit, per the Library of Congress. The Kellys even took over for the Foys when the famous group wasn't able to make it to some Pittsburgh events because of bad weather in 1921. The Five Kellys had a special song as part of their routine, in which each child sang a letter from their last name. Fred Kelly explained, "My big sister had the K, my brother James had the E, Gene had the L, my other sister had the other L and then I came in with the Y whenever I felt like it" (via the Times).
Gene Kelly reunited with brother Fred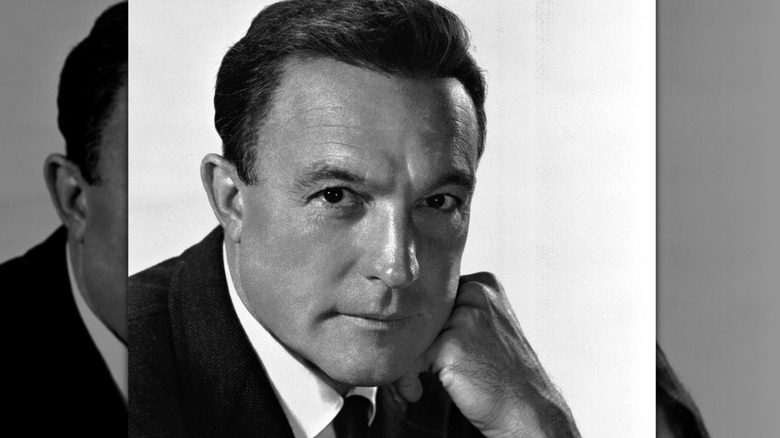 Avalon/Getty Images
It's unclear how long Gene Kelly's first performing group, The Five Kellys, lasted. Fred and Gene Kelly did end up becoming dance instructors after their mother took over their dance school when it was in financial trouble, according to The New York Times. Gene Kelly had other ambitions growing up, however. He was interested in sports, playing football in high school along with participating in gymnastics and track (via the Pennsylvania Center for the Book). But dance was never far from his heart, and, during the Great Depression, he went on the road with his brother James to perform and earn some income.
In 1938, Kelly made his way to New York City. There he landed his first dancing job on Broadway in "Leave It to Me," per "American Masters." But he wasn't the only Kelly to grace the Great White Way. In fact, Fred Kelly won accolades for his performance in William Saroyan's "The Time of Your Life," winning three Donaldson Awards. He took over the role that was originated by his brother Gene who had been instrumental in helping him get the part. Fred later appeared in Irving Berlin's "This is the Army" in 1942 (via Playbill). And the two Kelly brothers reunited on screen in 1954 in "Deep in My Heart." The two showed movie audiences some of that Kelly dancing magic by performing a dance number together.