Lionel Richie's Fallback Career Was The Priesthood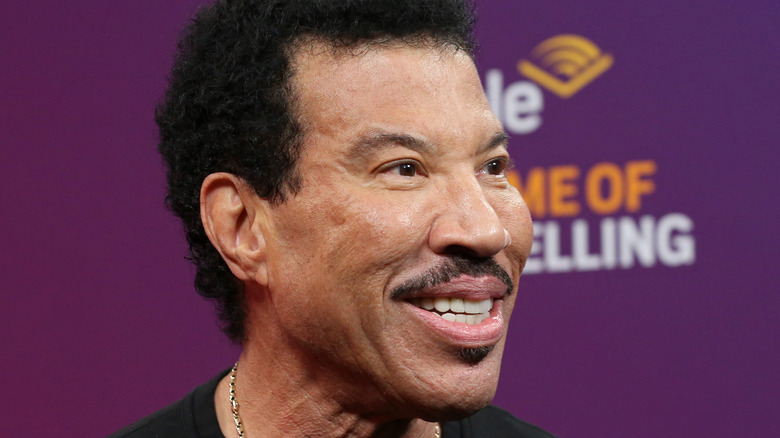 Gabe Ginsberg/Getty Images
Lionel Richie has worn multiple hats throughout his life and career, and that just includes what he's done since people have been writing about him. Prior to 1981, according to Blackpast, he was a vocalist, saxophonist, and songwriter for the legendary funk band The Commodores. At around that time he also started making a name for himself writing songs for other musicians, including Kenny Rogers (with whom he has maintained a decadeslong friendship). 
After he left the Commodores and became a solo artist, Richie was one of the biggest music superstars of the 1980s with hits including "All Night Long," "Hello," and "Running with the Night" among many others. And though his star has dimmed over the decades, he's also made a name for himself as TV personality and Hollywood socialite Nicole Richie's father, and as a judge on "American Idol."
We might not be talking about Lionel Richie today had his original choice of career path come to fruition, however. Before he realized that music was the right choice for him, he seriously considered a vocation in the Episcopal priesthood, according to People.
Lionel Richie's Upbringing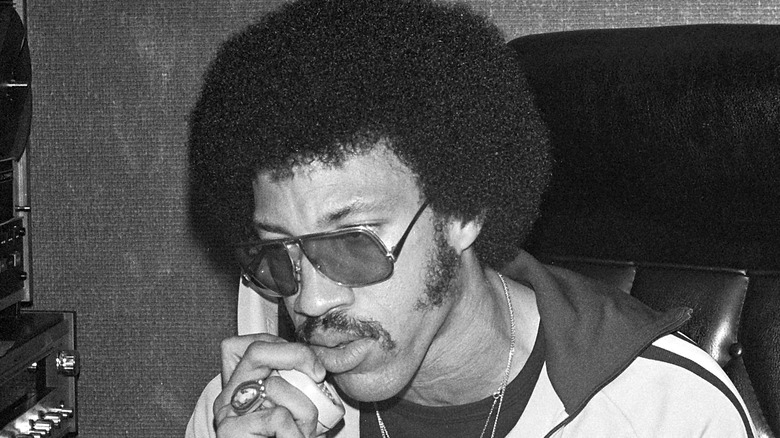 Bobby Bank/Getty Images
Lionel Richie was born in 1949 in Tuskegee, Alabama, according to Britannica. Despite his upbringing taking place in the Deep South during the worst of the Jim Crow era, Richie came from a Black family that was educated, respected, and relatively well-off; his father was a systems analyst for the U.S. Army, his mother a high school teacher and later a principal. The family lived in an estate that was practically on the grounds of the HCBU Tuskegee Institute (now Tuskegee University). Music also ran in the Richie family: his grandmother was a classical pianist, and his uncle was a jazz musician who gave him his first saxophone.
When he entered Tuskegee University as a freshman, his heart was tugged in two different directions. One was music; he'd met and begun performing with the men who would eventually become the Commodores, and they had their eyes on being the Black Beatles, according to People. However, his heart was also tugged in the direction of the cloth: he seriously considered becoming an Episcopal priest.
So What Changed His Mind?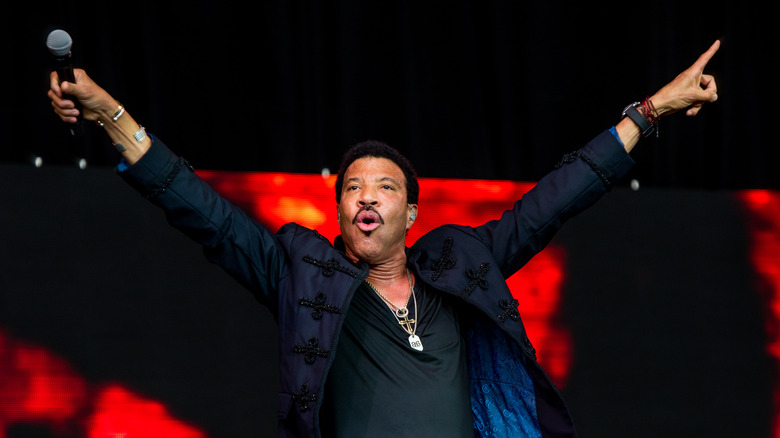 Anthony Mooney/Shutterstock
Just how serious Richie was about his possible career in the priesthood is difficult to nail down, at least in part because he changed his mind about it 50 years ago. Nevertheless, as recently as 2017 he told Fox News that God played a role in his life. "To this day, you can only say it was the luck of God that kept [my faith] a part of the fiber of life and the family. It kind of interjected all our experiences growing up, it's all in the family and all in the songs," he said.
So why are we not calling him "Reverend Lionel" now? In a word: women. Once the Commodores started attracting crowds, he found that he was getting the sort of attention that he wasn't getting elsewhere. "The first time I played with the Commodores, a group of girls screamed. Up until that moment no one, no girl had ever screamed at me," he said, later adding that it was then that he realized that he wasn't "priest material" (via People).
It bears noting, however, that, unlike their Catholic brethren, Episcopal priests aren't sworn to celibacy and are allowed to marry. However, Lionel probably wouldn't have had as many women shouting at him as he celebrated the Eucharist as he did when performing with the Commodores, so there's that.